New York Investment Firm Ups Office Investments in San Diego
Tuesday, May 24, 2022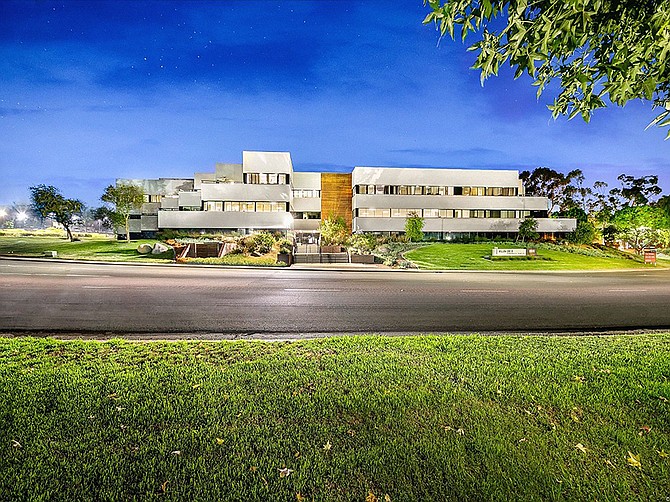 A New York real estate firm is so confident in San Diego's appetite for office space that it has bought two buildings in the past three months with more to come.
 
"We really like the market there," said Joshua Sason, a principal of 
Sason
.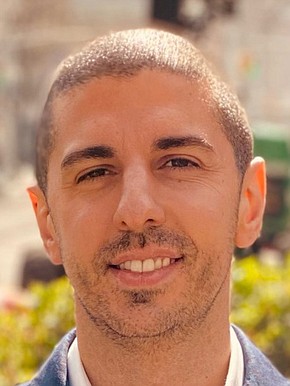 "There's a large swath of imbedded corporate tenants in the market and we do think it's a slightly overlooked market, speaking from the perspective of a national investor," Sason said.

Renamed Canvas on Willow, Sason's latest acquisition is the 121,415-square-foot Willow Creek Corporate Center in Scripps Ranch office building which it plans to spruce up with $2 million in improvements.
 
"We're taking a hospitality approach, creating a unique environment for our tenants to meet and greet." Sason said. "It's not acquiring an 80's building and chugging along. That passive approach is not going to cut it in this day and age."
Growing Hub

The company bought the three-story Scripps Ranch building in May for $25.3 million from a joint venture between Harbert Management and Cypress Office Properties.

The deal was brokered by Bob Prendergast and Lynn LaChapelle, managing directors of JLL Capital Markets.

Richard Gonor and Tony Russell of JLL will be in charge of leasing Canvas on Willow.

The property was 71% to 10 tenants when Sason bought it.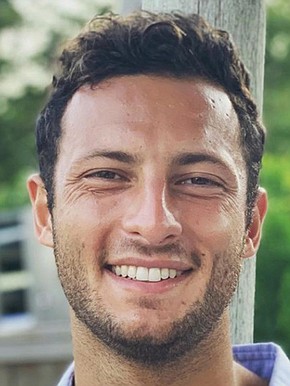 "San Diego's I-15 corridor continues to be a growing business hub with a diverse tenant mix and strong labor pool," said David Rottenberg, a principal of Sason.

"At Canvas on Willow, we're creating a more dynamic indoor/outdoor work environment which appeals to the new generation of employees, fostering creativity, energy and collaboration Rottenberg said.

The Scripps Ranch building was partially renovated in 2020.

"This asset in Scripps Ranch and the corridor where it's located is far and away the best-in-class already without us doing much to it," Sason said. "What really drew us to this property was the opportunity with this beautiful courtyard that it has," adding that "we're completely redeveloping and modernizing that courtyard."

Renovations will include will include adding garage-style roll-up doors in the ground floor to open up the interior to the outdoors.

Sason said they also will include expanding an on-site fitness center and adding new equipment, creating outdoor meeting space, redoing the landscaping and installing new lighting.

"We're looking at where possible creating this sort of indoor/outdoor ability to work, not just adding outdoor space as an afterthought but how do you seamlessly work from indoor and out," Sason said.
Capitalizing on a Trend

The company in February bought a Kearny Mesa office for an undisclosed price.

Sason said that the company hopes to take advantage of a growing a trend in which building owners are converting traditional office space to labs and other life science space.

"That conversion of your traditional office into life science is pushing you usual office users out of Sorrento Mesa and Sorrento Valley," Sason added. "We live on that trend and we're capitalizing on it in real time and benefitting from it."

At the same time that office users are being squeezed out of some submarkets, Sason said companies in San Diego and elsewhere are bringing workers back to the office as the COVID-19 pandemic wanes.

"We're buying quite a bit of office in terms of product type. It's our thesis that the physical office is very practical and necessary. It is a practical piece of the business," Sason said.

Sason said that the company is looking for more property to buy in San Diego.

"We don't have anything necessarily under contract at this point but we are looking at several other opportunities in the market," Sason said.
Sason

Founded: 2009
Principals: Ari Sason, Joshua Sason, David Rottenberg
Headquarters: New York
Business: Real Estate Investment Firm
Employees: 10
Website:
www.sasonorg.com
Contact: 347-270-8814
Notable: Sason is a family owned business that invests across real estate asset classes thematically, with a focus on emerging US markets and a preference for special situations.