NEW ACQUISITION SPECIALIZING IN SIGNALS, SPACE ADDS TO TOP LINE
Kratos Reports Q1 Revenue of $196M
Friday, May 20, 2022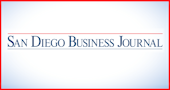 Kratos Defense & Security Solutions Inc.
 (Nasdaq: KTOS) — the Scripps Ranch corporation providing military customers with electronics, drones and other products and services — posted a net loss of $15.9 million, or 12 cents per share, on revenue of $196.2 million during its first quarter.

The quarter ended on March 27 and the business reported its results May 5.

Excluding one-time items, Kratos had revenue of 4 cents per share, exceeding the 2 cents per share that analysts polled by Yahoo Finance had predicted.

In the same quarter one year ago, Kratos reported net income of $1.9 million on roughly the same revenue: $194.2 million.
 
A recent acquisition, Colorado Springs-based Cosmic Advanced Engineered Solutions, contributed $12.7 million in revenue in the recently ended quarter. Kratos acquired the woman-owned small business in December for $37.5 million in cash. It specializes in signals, space and cyber.

Also in December, Kratos acquired CTT Inc., a San Jose-based specialist in microwave components and equipment, for approximately $22 million in cash.
Refinancing

Contributing to the loss in the first quarter was a $13.0 million loss for a debt extinguishment charge reflecting the premium paid to redeem the company's 6.5% senior notes and the write-off of related deferred financing costs. At the time the transaction closed in February, Kratos said it was shouldering a short-term expense so it can avoid cash interest payments of $10 million to $13 million in future years. CFO Deanna Lund said the firm expected to recoup the costs within 12 months.

Kratos said that the lack of a finished 2022 Pentagon budget affected its revenue during the quarter. Supply chain disruptions and COVID-related absenteeism meant the business had to defer $15.3 million in first-quarter revenue.

The business reiterated that it expects second quarter revenue in the range of $205 million to $215 million, and full-year 2022 revenue of $880 million to $920 million.

Kratos has approximately $235 million of net operating loss carryforwards, which are expected to substantially shield the company from paying future cash income taxes.
Kratos Defense & Security Solutions Inc.

FOUNDED: 1994 as Wireless Facilities Inc.
CEO: Eric DeMarco
HEADQUARTERS: Scripps Ranch
BUSINESS: Defense contractor
REVENUE: $811.5 million in 2021; $747.7 million in 2020
STOCK: KTOS on Nasdaq
EMPLOYEES: 72 in San Diego
WEBSITE: 
www.kratosdefense.com

CONTACT: (858) 812-7300
NOTABLE: CEO Eric DeMarco and CFO Deanna Lund previously worked together at defense contractor Titan Corp.