BIOTECH: PLATFORM ISOLATES PATHOGENS IN SEQUENCING WORKFLOWS
BARDA Taps Jumpcode for Pathogen Detection Program
Friday, May 20, 2022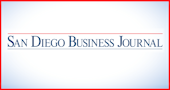 Detecting and responding to unknown pathogens will be key in stopping the next pandemic.
 
With that goal in mind, on May 3, the Biomedical Advanced Research and Development Authority (BARDA) announced a program from its Division of Research, Innovation and Ventures (DRIVe) to collaborate with industry and academic partners to develop advanced diagnostic capabilities that cover existing and new respiratory viruses in a single test.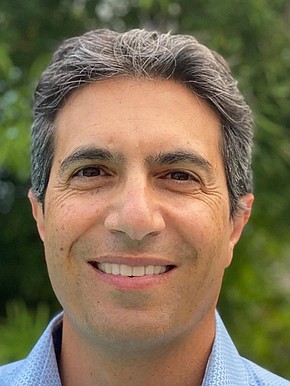 Among the five partners announced is San Diego-based 
Jumpcode Genomics
.
 
"The lack of preparedness for detecting a highly infectious virus pathogen like SARS-CoV-2 has caused enormous harm to public health and our economy worldwide," said Jumpcode CEO Yaron Hakak, adding that it took 60 days for first COVID PCR test to be made and an additional 270 days to deploy 800,000 tests. "And that was at a time when the estimated need was over 6 million tests per day."  
Needle in Haystack Solution
 
Hakak describes Jumpcode as a genome technology company that "significantly improves detection sensitivity in next generation sequencing (NGS)."
 
Using a solution called CRISPRclean, the Jumpcode platform acts as "molecular scissors" to cut out in a targeted way molecules researchers are not interested in and removes them from the NGS workflow.
 
BARRDA's interest in tapping Jumpcode for the DRIVe program is because its platform is akin to PCR – a diagnostic test that determines infection by analyzing a sample for presence of a virus' genetic material.
 
"In fact, it's the exact inverse of PCR," Hakak explained. "Our technology allows you to deplete or remove sequences that are not of interest to you so that you can see everything that remains. In essence, it addresses the needle in a haystack problem that exists in genomics. Our technology removes the haystack so you can see the remaining needles."
 
Those remaining needles can be viruses, bacteria, fungi or parasites – any potential pathogen that is harmful to the body would be detected.
 
"A universal infectious disease test or agnostic diagnostic; one test to detect any virus, whether RNA or DNA by removing the noise associated with the host," Hakak said. "That's the beauty of the assay. It doesn't need to know what you're looking for – it needs to know what you're not looking for."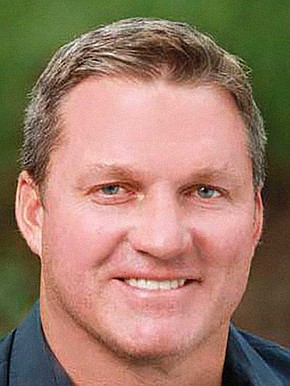 Keith Brown, founder and CTO of Jumpcode Genomics, stressed the importance of better diagnostic tests because the emergence of another pandemic-casing virus is "highly likely" and that current diagnostic tools are only designed to look for known pathogens once they have already begun to spread.
 
"The work we're doing with BARDA will enable the detection of any respiratory pathogen, known or unknown, that could cause a pandemic in the future," he said. "BARDA's investments will ensure our nation's future response strategy is not limited by testing capacity."
Milestones
 
Hakak said the deal with BARDA includes monetary support for the work based on milestones in achieving a population-scale agnostic test for respiratory virus.
 
Jumpcode has already completed a study demonstrating utility of its technology that showed equivalent detection sensitivity as a PCR in detecting COVID-19. Jumpcode showed it could detect any variant of COVID; detect co-infections; and could also detect the immune response of individual patients, which could aid doctors in treatment.
 
As part of the BARDA contract, Jumpcode now has three main goals to achieve: The company must further optimize its existing CRISPRclean reagent product geared toward metagenomic or infectious disease analysis; validate the sensitivity of its assay in detecting other respiratory pathogens beyond COVID, such as influenzas; and validate its work on existing automation solutions from sample extraction through laboratory preparation. Hakak said Jumpcode is already working with a large automation service provider to validate the work on their platform.
 
According to BARDA, partners in the DRIVe program could potentially pursue appropriate regulatory pathways towards commercialization for their BARDA-funded results. Future commercial applications could include biosurvelliance and point-of-care testing.
 
Hakak said he is looking forward to working with BARDA for "a better understanding of the path towards commercializing infectious disease solutions that are based on NSG platforms."
 
In addition to Jumpcode, BARDA's DRIVe program has also enlisted:
 
• BugSeq Bioinformatics - a biotech company located in Vancouver, British Columbia. In partnership with the University of British Columbia, they will develop an agnostic diagnostic NGS assay that runs on the Oxford Nanopore technology—a long-read sequencing platform with field-use compatibility.
Jumpcode Genomics

Founded: 2016
CEO: Yaron Hakak
Headquarters: San Diego, UTC
Business: Genome technology company leveraging proprietary CRISPER assays
Revenue: Pre-revenue
Employees: 35
Website: https://www.jumpcodegenomics.com/
Notable: Jumpcode CRISPRclean reagent kits work on a variety of next generation sequencer platforms.