REAL ESTATE: DEVELOPER TABS CECILIA KUCHARSKI AS NEW AREA GM
Webcor Expanding San Diego Operations
Wednesday, May 18, 2022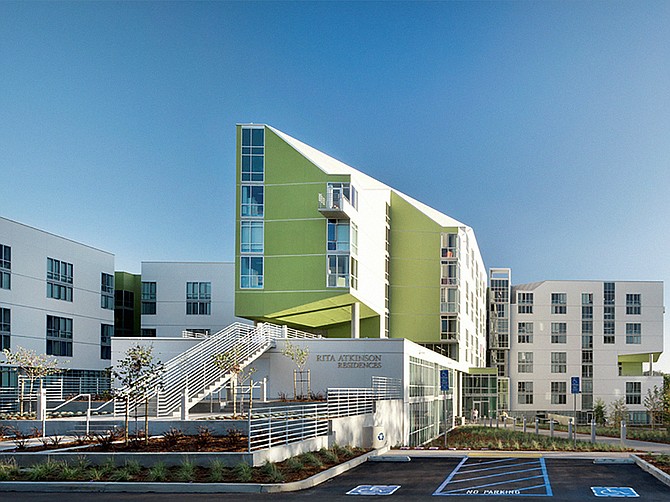 Webcor
 is making a drive to reenergize its presence in the San Diego County commercial real estate development market with the appointment of Cecilia Kucharski as vice president and general manager in charge of the San Diego Division.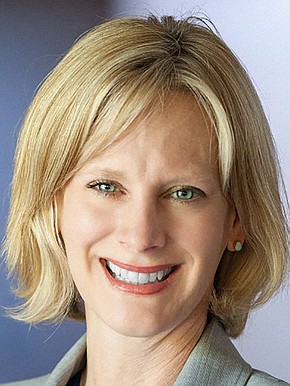 "Our goal is to become pretty sizable and really become a known name," Kucharski said.

Based in San Francisco, Webcor was a major player in commercial real estate development in the region in the 1970's through the early 2000's but Kucharski said that the company pulled back following the Great Recession, limiting its San Diego projects to government work to focus more on projects elsewhere.
 
"It wasn't that we wanted to scale back in San Diego. It was just that we wanted to support those other projects," Kucharski said, adding that at the time, the company had a stronger presence in Los Angeles and San Francisco.
Deep Understanding

"We established a permanent office here in 2002, 2003," Kucharski said. "After the recession, we were really scaled back, the types of projects we were working on and focused solely on our federal market."

The company never really left San Diego, but it assumed a lower profile.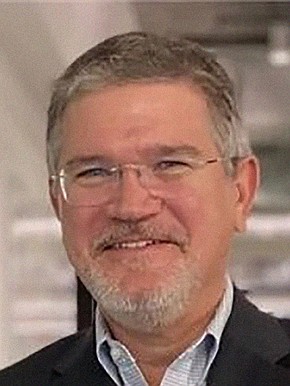 Webcor COO Matt Rossie said that prior to the recession, Webcor in San Diego was focused on downtown work.

"At that time 13 years ago, Webcor had not diversified beyond that downtown core commercial work," Rossie said. "As a result, when that work dried up, those resources got refocused on federal work."

Rossie said that Kucharski "brings to Webcor an established presence in San Diego and a deep understanding of the markets we're interested in, San Diego subcontractors, and the way things get done in the region."

Among the company's more recent San Diego projects were a 230,998-square-foot student housing complex at the University of California San Diego with 225 two-bedroom apartments and Area 41 in Camp Pendleton – a $136.1 million project at Camp Pendleton with 18 buildings.

"It was the largest acreage project at Camp Pendleton," Kucharski said.

Kucharski, who was with Webcor during its heyday in San Diego, is aiming to win a chunk of San Diego's burgeoning life science market as well as education and healthcare markets.

"Webcor's done the life science space for a long time and I feel like it's such a great time to leverage that and help support the clients locally," Kucharski said. "We're a regionally focused builder and San Diego was a great market. We're really excited about growing in San Diego," she said, adding that the company is "actively hiring" in San Diego.
Diversity

With offices in Scripps Ranch and in the Mission Brewery building, Webcor has a staff of 20 in San Diego but is expanding and could ultimately have about 80 people locally Kucharski said.

"We're evaluating how that's working for the employees having that flexibility," Kucharski said.

She said that the company may consolidate its San Diego operations into a single location with the next 18 months.

"It's not set in stone yet," Kucharski said.
 
She said that the company plans to replicate the work its doing in Los Angeles and San Francisco.

Like other women in the construction industry, Kucharski said that she was one of the few women in the field when she started out, and even now, she said that women account for only about 9 % of the construction workforce.

"There really weren't a lot of women in leadership positions that I can remember. Now, the difference is we're starting to see women rise within the ranks into leadership," Kucharski said, a move that she said her company encourages.

"We've come to recognize the importance of diversity in everything we do," Kucharski said. "I started with Webcor 22 years ago and I witnessed a significant number of women stepping into senior management positions within our company."
Mentoring

Kucharski said her interest in construction started as a child. "When I was a kid, my dad did a lot of home improvement projects. I would stay home (from school) sick so I could help," Kucharski said. "I had no idea I could make a career of it."

Kucharski earned a Bachelor of Science degree from Purdue University in construction engineering and management and worked for DPR Construction in San Francisco before joining Webcor as a project manager in the company's San Francisco office in 1996.
She joined Webcor in San Diego as a project manager in 2003, left the company in 2013, and rejoined it as vice president in 2021.

The mother of two daughters, Kucharski serves as the fundraising chair of ACE Mentor Program San Diego, a mentoring program for high school students interested in construction and architecture.
Webcor
Founded: 1971
CEO: Jes Pedersen
Headquarters: San Francisco
Employees: 584 salary
Annual revenue: $1 billion.
Website: 
www.webcor.com

Contact: 510-517-3845 Corporate Media, 619-798-3981 Local
Notable: Webcor is owned by the Japanese construction company Obayashi Corp.