COMICKAZE'S SELLS HOT COMMODITIES
Comic Book Store Stays 'Super' Busy with Loyal Customer Base
Wednesday, May 18, 2022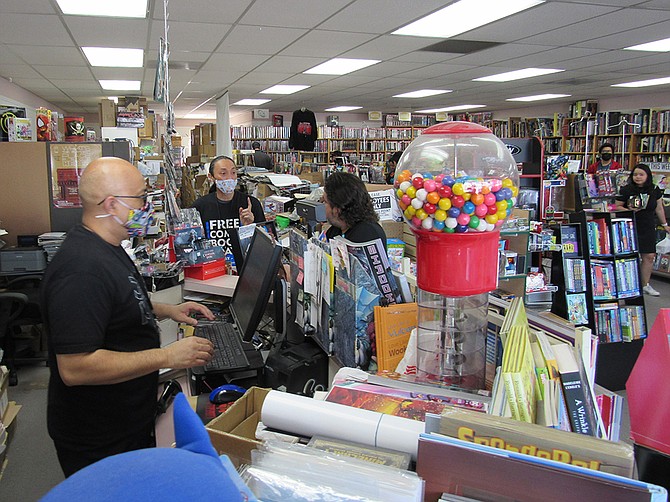 When the COVID-19 pandemic threatened the livelihood of myriad businesses throughout San Diego County in early 2020, locals came to the rescue of one of San Diego's iconic comic book stores.
Comickaze Comics & Pop Culture Store
 on Clairemont Mesa Boulevard, just off Interstate 805, was hit hard by the pandemic and its mandated closures of certain businesses.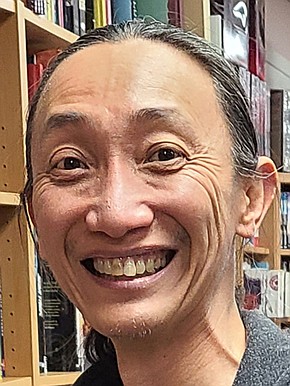 Co-owner Lucky Bronson said the store wasn't able to bring in any new products to customers during the two months it was shut down in 2020, and that he and co-owner Didi Tan were more than a little concerned about how they were going to keep the business going.

But before they had time to seriously consider shutting their doors, Comickaze's vast and loyal customer base heroically stepped up.

"During the shutdown, our customers and community reached out and said, 'Hey, we don't want you to go.'" Bronson said. "People were like, 'What can we do?' They came to us and said, 'What can we buy?'"

One customer gave Bronson and Tan $500, with no questions asked. "He said, 'It's for you to take care of any bills. We don't want you guys going away,'" Bronson said.

"We were doing curbside pickup and delivery in March, April and May of 2020," Bronson said. "These people literally came by and said, 'We heard other stores are closing. We don't want you to.'"

Items at Comickaze, some that had been in stock for years – comic books, graphic novels, art books, action figures, novelty items – suddenly were flying out the door to eager customers.

New comics and other items finally started making their way to Comickaze at the end of May and June 2020. And while customers were able to return to shopping in-store again, the pandemic taught the co-owners something they had long suspected but now had been validated.

"With the outpouring of support from customers, we saw that this is something that people want and are willing to support," Bronson said.

And while supply chain issues presented some challenges in 2021 – and still in 2022 – enough products are moving that the store is in a comfortable position once again.

"We're getting busier," Tan said. "We've had newer customers coming in the last few months with things starting to open back up."

Comickaze keeps about 250,000 items in stock and has a subscription service that lends itself to familiarity with their regulars.

Bronson said that many comic books are done in series, coming out with new issues on weekly or monthly bases, and that he and Tan have gotten to know more intimately some of their shoppers because of that.

"The store is about 2,500 square feet," Bronson said. "We're considered a small to midsize store. And while we're definitely not the biggest, we have a really loyal community around us."

Bronson knows about loyalty to the comic book world – it has been part of his own world since he was a kid.

He was just 8 when he said he spotted a spinner rack of Marvel comic books at a newsstand, and soon thereafter made his first purchase – "Official Handbook to the Marvel Universe."

"I've always been a fan of history so that book sparked my imagination," Bronson said.
 
In 1984 when he was 12, he and a friend "heard about this comic book thing, found out how to get there and jumped on a bus in 1984" and attended their first Comic-Con in downtown San Diego.

The son of Chinese immigrants who moved to San Diego from Vietnam when Bronson was 3, he graduated from Hoover High in 1990 and then attended Grossmont College.
Comickaze's Roots
 
He started working at Comickaze in 2005 under original owner Robert Scott. Scott opened Comickaze in 1992 and added a second store at Liberty Station in Point Loma in 2015. Bronson eventually took over as manager of that site.
 
After Scott died in 2019, the second location shut down, leaving only the Clairemont Comickaze, and at that point, Bronson and Tan took the business over from Scott's widow.

Tan, who grew up in Indonesia, moved to the United States in the 1980s and came to San Diego to attend UCSD and study mechanical engineering in 1993, said he started working with Scott in 2010 as a part-time employee at Comickaze, and never left.

"I've always enjoyed comics, they've been a part of my life for a long time," Tan said. "Like most of our customers, comics are a way I wind down from the real world, from whatever might be going on, things like working in the office. When we talk to people in the store, we don't just talk about comics, but comics are the point of our connection."

Moved by the connections made through the comics community over the years, Bronson said he and Tan knew they had to keep the store open so he and Tan signed a new lease for Comickaze in March 2021.
Comickaze Comics & Pop Culture Store

FOUNDED: 1992
FOUNDER: Robert Scott (died in 2019)
CO-OWNERS: Lucky Bronson, Didi Tan
HEADQUARTERS: Clairemont
BUSINESS: Comic books and pop culture items
EMPLOYEES: 3
WEBSITE: 
Comickaze.com

CONTACT: (858) 278-0371
NOTABLE: Comickaze gave away nearly 700 free comic books on Free Comic Book Day on Saturday, May 7.