SDBJ INSIDER
Black Tie Gala Nets $1M for Father Joe's
Tuesday, May 17, 2022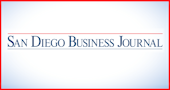 Father Joe's Villages' signature black-tie event raised more than $1 million last week, a first for the annual gala, which benefits critical programs and services for children and families experiencing homelessness in San Diego.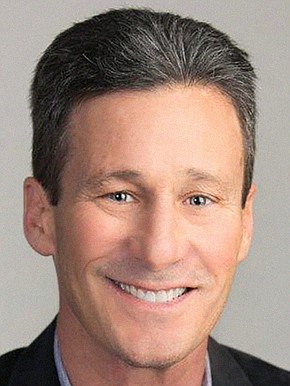 On May 7, 350 local philanthropists gathered at the 37th Annual Children's Charity Gala: Hope Blooms to support life-changing services for the more than 450 families and more than 900 children served by Father Joe's Villages annually. During the event, local leaders, Ed and Ann Witt and Mike and Celia Schleyhahn, were recognized for their commitment to helping San Diegans experiencing and overcoming homelessness reach new heights.

"Thanks to the generosity of our community members, Father Joe's Villages is able to continuously provide services and programs that help children and families grow into their full potential," said Deacon Jim Vargas, president and CEO of Father Joe's Villages. "The children we serve now are the leaders of tomorrow and it is vital they have access to resources, support and opportunities that will allow them to thrive."

+++

Torrey Pines Bank is opening a new, regional San Diego location in early 2023 in downtown's Financial District. The 11,000-square-foot office will occupy the first floor of the new Twenty by Six building at 450 B St.  

The new office will bring together the experienced banking and Settlement Services teams that currently reside four blocks east in Symphony Towers, as well as the dedicated banking team from the first-ever Torrey Pines Bank branch at 550 C St., which will temporarily relocate to Symphony Towers this fall until the new location is ready.
 
"Torrey Pines Bank is proud to be the go-to banking resource in Southern California's growing markets, and this newest office location in the heart of San Diego's Financial District underscores our commitment to the community where we first opened our doors nearly 20 years ago," said John Maguire, CEO of Torrey Pines Bank.

+++

Easy Bids, a new e-commerce app that connects homeowners with service professionals for home-improvement projects, launched nationwide this week.

The San Diego-based start-up provides an affordable and reliable source for contractors to find work, which its founders say leads to reduced customer acquisition costs, more job opportunities, increased market exposure and ultimately, more profit.  
Focusing mainly on solar and roofing, Easy Bids also offers this technology for driveways, side walls, windows, landscaping, decks or overall plot maps. This technology provides accurate measurements that are automatically sent to each service professional, helping create a bid that is as accurate as possible.
 
"San Diego is the ideal market to launch Easy Bids, as the weather is mild and consumers seem to be working on home-improvement projects year-round," said Thomas Gonzales, co-founder and COO of Easy Bids. "We're hopeful that both contractors and consumers will benefit tremendously from Easy Bids and the app will open new doors for them to tackle projects they never would have in the past."