TECH: $3.8B DEAL TO DOUBLE FIRM'S REVENUE
MaxLinear Buys Silicon Motion
Monday, May 16, 2022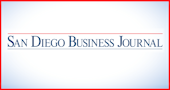 Carlsbad-based 
MaxLinear, Inc.
 is dramatically scaling up its global operations.

MaxLinear (NASDAQ: MXL), a leading provider of radio frequency (RF), analog and mixed-signal integrated circuits for broadband, connectivity and infrastructure markets, and Taiwan-based Silicon Motion, a global leader in NAND flash controllers for solid state storage devices, have entered into a definitive agreement under which MaxLinear will acquire Silicon Motion in a $3.8 billion cash and stock transaction.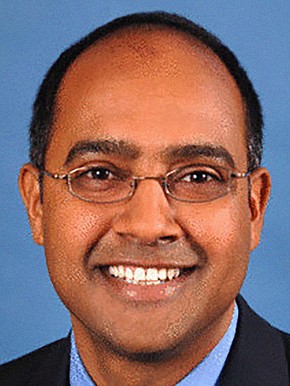 After the blockbuster deal was announced late last week (May 5), MaxLinear shares dropped more than 15% while Silicon Motion (NASDAQ: SIMO) popped 20%.  

Silicon Motion, headquartered in Zhubei City, Taiwan, was founded in 1995 by Wallace C. Kou, the company's CEO.

Under the terms of the merger, each American Depositary Share (ADS) of Silicon Motion, which represents four ordinary shares of Silicon Motion, will receive $93.54 in cash and 0.388 shares of MaxLinear common stock, for total $114.34 per ADS. Based on MaxLinear's May 4, 2022 closing price, SIMO shareholders will receive a 48% premium.

The strategic business combination, company officials said, is anticipated to "drive transformational scale, create a diversified technology portfolio, significantly expand the combined company's total addressable market and create a highly profitable cash generating semiconductor leader."
 
The combined company, valued at about $8 billion, will have a highly diversified technology platform with strong positions across the broadband, connectivity, infrastructure and storage end markets.
 
The combination of MaxLinear's RF, analog/mixed-signal, and processing capabilities with Silicon Motion's market leading NAND flash controller technology completes a total technology stack which fully captures end-to-end platform functionality and accelerates the company's expansion into enterprise, consumer, and many other adjacent growth markets.
 
Combined revenues are expected to be more than $2 billion annually as demand for broadband chips continues to surge.

The combined scale created by the deal is expected to provide additional technology, resources and capabilities to accelerate MaxLinear's product development and improve operational efficiency while also lowering manufacturing costs, company officials said.

"Today's announcement celebrates the combination of two companies that have driven significant innovation in their respective industries for over a decade," said Kishore Seendripu, Ph.D., chairman and CEO of MaxLinear.
 
"The enhanced scale of the combined organization creates a new significant $2B+ player in the semiconductor industry with compelling positions across a diversified set of end-markets," Seendripu added. "MaxLinear has demonstrated a strong track record of integration success and looks for this combination to create robust growth, impressive operating margins and significant cash flows."
 
"For 20 years, we have built Silicon Motion with a commitment to advancing innovation, partnering with all of our valued customers and supporting our colleagues around the world," Silicon Motion CEO Kou said.
 
"Combining Silicon Motion with MaxLinear creates significant economies of scale, accelerates our expansion into enterprise storage markets and unites unparalleled intellectual property to continue serving our customers with high-quality expertise and technical support," Kou said. "This transaction will deliver compelling value for shareholders, position our company to achieve our growth objectives and advance our position in high-growth storage end markets."
 
The addition of Silicon Motion's NAND flash controller technology and customer relationships complements MaxLinear's leadership in broadband, connectivity and infrastructure markets.

Company officials say the merger will roughly double MaxLinear's total addressable market opportunity to $15 billion – and create a top-ten fabless semiconductor supplier.

Company officials said the acquisition is expected to be "immediately and materially accretive" to operating income, earnings per share and cash flow.

MaxLinear said it intends to fund the $3.1 billion of cash consideration with cash on hand from the combined companies and fully committed debt financing from Wells Fargo Bank, N.A.
 
The transaction is not subject to any financing conditions and is expected to close by the first half of calendar 2023, pending shareholders' approval and regulatory approvals.
MaxLinear

Founded: 2003
CEO: Kishore Seendripu, Ph.D.
Employees: 1,500 (worldwide)
Revenue: $892.4 million (2021)
Headquarters: Carlsbad
Website: 
www.maxlinear.com

Notable: Founded by eight engineers, MaxLinear products help facilitate multi-gig connectivity through digital, high-performance analog and mixed-signal integrated circuits and software solutions.