Palomar Health Makes Newsweek's List of Best Maternity Hospitals
Friday, May 13, 2022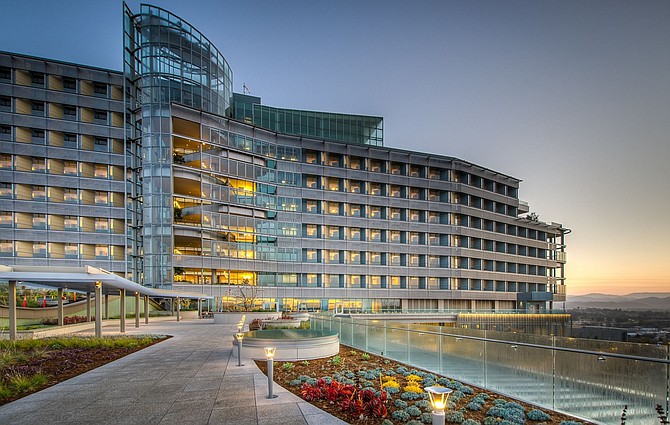 Palomar Health has made Newsweek's list of Best Maternity Hospitals 2022.

The prestigious award is presented by Newsweek and Statista Inc., the world-leading statistics portal and industry ranking provider.

"Being recognized on Newsweek's list for Best Maternity Hospitals is entirely the result of our amazing doctors, nurses and staff, who we appreciate so much," says Palomar Health President and CEO Diane Hansen. "We're so thrilled to be recognized on this esteemed list and proud to offer award-winning care."

As the largest public healthcare district in California with an 800 square-mile service area, Palomar Health is anchored by two state-of-the-art medical center campuses offering medical services in virtually all fields of medicine; including primary care, cardiovascular care, emergency services, trauma, cancer, orthopedics, women's health, behavioral health, rehabilitation, pediatrics, neonatal intensive care as well as robotic and bariatric surgery.

Newsweek and Statista developed a complex methodology to ensure the quality and validity of the ranking. Three data sources were used for the evaluation:

* A nationwide online survey of hospital managers and health care professionals with knowledge about maternity processes, including midwives and neonatal and OB/GYNs

* Medical KPIs (key performance indicators) on hospitals with a focus on indicators relevant to maternity care

* Results from patient surveys

Newsweek and Statista invited over 10,000 medical professionals to participate in the survey. Nationwide, only 350 winners were recognized on the Best Maternity Hospitals 2022 list.
 
Established in 1948, the award-winning team at Palomar Health provides the most comprehensive healthcare in North San Diego County through its two medical centers and more than 900 affiliated medical providers serving more than half a million people.

Palomar Health is San Diego County's only member of the Mayo Clinic Care Network and is nationally recognized as operating one of America's 250 Best Hospitals; a Best 100 Hospital for joint replacement and orthopedic surgery; a Best Hospital for stroke care, heart care and bariatric surgery; a Diabetes and Stroke Center of Excellence; and a Blue Distinction Center for spine surgery, cardiac care and maternity.

Through its network of providers, Palomar Health offers medical services in virtually all fields of medicine, including primary care, cardiovascular care, emergency services, trauma, cancer, orthopedics, women's health, behavioral health, rehabilitation, robotic surgery and bariatric surgery at offices strategically located throughout the North San Diego County region.