Outdoor Bouldering Gym Comes to Logan Heights
Wednesday, May 11, 2022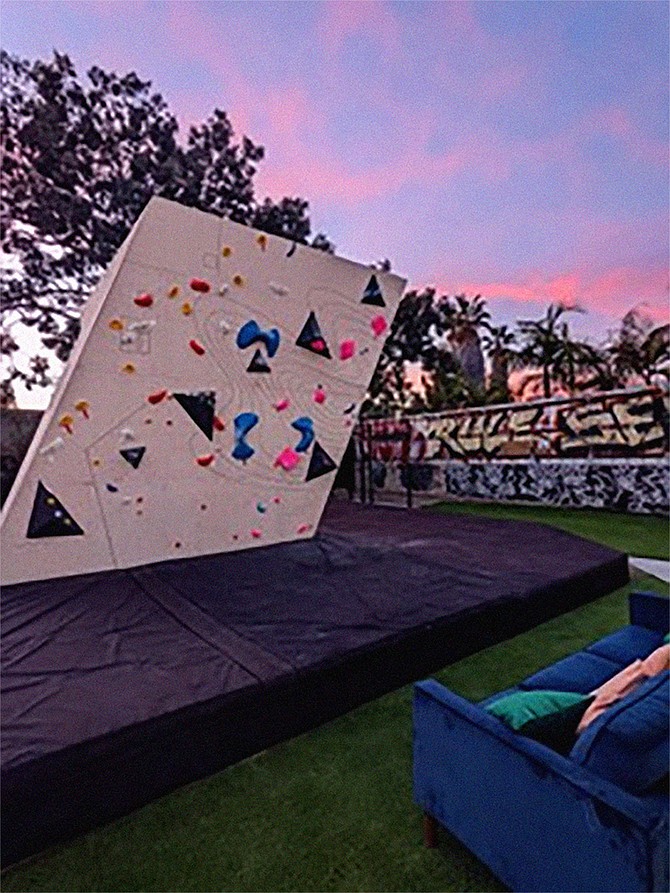 Jordan Romig is bringing the sport of rock climbing to Logan Heights, opening an outdoor climbing center – 
Asylum
.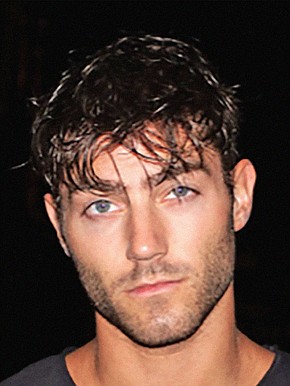 With an initial investment of $300,000, Romig is hoping to parlay the center at 46 19th St. into a more expansive indoor/outdoor $3.2 million climbing gym that he was set to build until the pandemic came along and potential investors became squeamish.

"It was a bad time to try and get money for something where people touch things," Romig said.

With the COVID-19 pandemic apparently on the wane, Romig has regrouped – hoping that an outdoor climbing center will be just the thing to rekindle interest in his project.

"This will be a good project to build my base. I really want to use this as proof of concept," Romig said. "Climbing is really good for families. It's good for everyone. It gets you out, gets you moving."
Culturally Vibrant

With rock climbing now an Olympic sport, Romig also figured that the timing was perfect for Asylum.

"It's getting really big and really popular. It's becoming a little more mainstream," Romig said. "It's been blowing up."

Romig said that he named his climbing gym Asylum because he finds that the sport represents a safe haven for him and helps relieve anxiety and stress.

Long term, Romig is planning a climbing center that will double as a community hub that will include music festivals.
 
"It's cool to kind of bring art and music into climbing and bring people together from all walks of life," he said.

For the grand opening of his outdoor center in April, Romig brought in a variety of musical performers and artists.
 
"That's something I want to do every month."

He chose Logan Heights for the climbing center in part because "it's culturally vibrant and it's near this really great food."

"I just think it's a really cool part of San Diego," he added.
Accessible

Asylum is geared toward bouldering, a version of rock climbing that doesn't use a harness.
 
"It's almost like going up a ladder or stairs," Romig said.

The climbing walls are shorter – 15 feet to 18 feet - than in traditional rock climbing, and climbers land on 14-inch mats laid out on the ground at the bottom of the climbing walls.

The climbing itself can be more challenging in bouldering.

"The intensity of the move is a little bit harder usually," Romig said, although the difficulty varies depending on how the climbing steps are arranged in what's called routing.

"We have something for all abilities," Romig said, adding that he knows people who climb up to their 70's.

In addition to a bouldering wall, Asylum has a campus board that Romig described as "parallel pieces of wood" arranged on a wall.
 
"You climb it with just your arms," Romig said.

There's also a 12-foot-tall adjustable angle training wall, free weights, bench and squat stations, and pull-up bars.

A standard membership in the gym is $60 a month and members get a 10% discount in the gym's pro shop.

A premium membership is $80 per month and comes with four guest passes a month and 15% discount in the pro shop.

Day passes cost $22.

"I wanted to make something more accessible and more affordable," Romig said.
A Passion

A native of Iowa, Romig has competed and coached in climbing events in France, Japan, Austria and Slovenia.
 
"I didn't plan on making a career out of climbing but followed my passion and ended up here," Romig said, adding that "climbing was something I could do to feel safe and confident and really find myself."
Asylum

Founded: 2022
Founder and CEO: Jordan Romig
Headquarters: Logan Heights
Employees: 2
Website: 
www.climbasylum.com

Contact: info@climbasylum.com
Notable: Founder Jordan Romig coached and honed his skills internationally in places like France, Japan, Austria, and Slovenia and has competed in international climbing competitions.