WEBSITES: COMPANY GAINS SPOT IN TOP SPORTS ACCELERATOR
FTN Network Going Big in Sports Betting Space
Thursday, May 5, 2022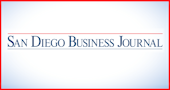 In the wide, wide world of sports betting and fantasy sports, good data is key.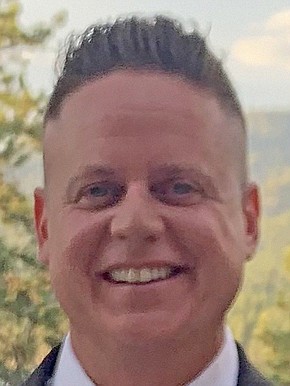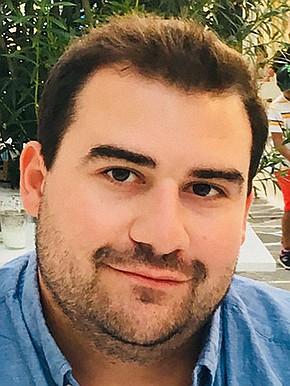 That is the premise behind 
FTN Network
, a multi-site platform featuring content and data for sports betting and fantasy sports aficionados.
 
The San Diego startup was recently chosen as one of 13 companies to participate in the leading sports business accelerator program - Techstars Sports Accelerator Powered by Indy, a 13-week mentorship-driven program with top sports industry figures culminating in a pitch day to hundreds of investors on July 7.
 
"I'm extremely proud of FTN being accepted into the exclusive Techstars Sports Accelerator cohort. I look forward to learning from the Indy Sports Team and its impressive group of mentors and partners," said Stefano Vacarino, chief marketing officer at FTN Network.
 
FTN Network CEO Kevin Adams described the accelerator as "an exclusive club" because less than 1% of applicants are accepted into the program.  

"The biggest thing will be the mentorships, connections and an education process to make me a better CEO and put FTN in a better position to be one of these $100 million companies in this space," he said.
 
Growing FTN Network to that size may take a few years, but it is conceivable according to Adams. There are currently 23 states that allow sports betting. Last year, there were only 21 states and the amount of money gambled was in the ballpark of $116 billion – and that amount did not include the most populous states of California, New York and Texas, which are considering laws to allow sports betting.
 
In addition to growing interest in sports bets, there are currently 60 million fantasy football players in the United States. Adams said that 80% of FTN Network's fantasy team customers reported to "want to know more about sports betting and would put legal bets down if it were available."
 
The growth in fantasy team sports and sports betting is what caught the eye of Techstars Sports Accelerator.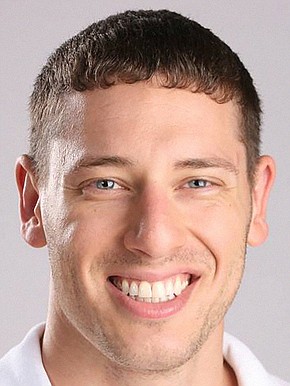 "We are thrilled to be backing Kevin and team at FTN," said Techstars Managing Director Jordan Fliegel, who himself is a fantasy sports insider having previously been co-CEO of Draft.com, which was acquired by Paddy Power Betfair in 2017.
 
"FTN's team understands the market and has demonstrated, through impressive early traction, that they know how to well serve sports fans with unique insights delivered through engaging content," Fliegel said. "We are excited to watch FTN continue to grow into a market leader."
A Pandemic Launch
 
FTN Network was started by a group of industry veterans. Before launching FTN, Adams was a founder of Elite Fantasy, which he left in 2018 after his partner was bought out by a venture group. FTN co-founder and Chief Analytics Officer Jeff Ratcliffe was FantasyPros top fantasy expert of 2021 and is host to a popular fantasy sports show on SiriusXM. Vacarino was previously marketing director and head of NBA product at The Quaint Edge.
 
"We started planning in March of 2020 and people thought we were nuts because that's when all of sports in the world shut down," Adams said. "But we stayed the course … and it became a competitive advantage for us because we got out in front of this wave [of other companies]."
 
The pandemic did bring other difficulties for the new sports data company. Shortened seasons, odd calendars that exasperated injuries and even empty stands affected team and player statistics – especially for stats dependent sports like baseball.
 
"This is the first year we've had a normal sports calendar," Adams said.
All Things Data
 
Adams said what sets FTN Network apart from other sports sites is its focus on data.
 
"We try and cut through the stigma of sports betting. We don't promise 'the lock of the day' or 'this can never lose" because it's not true," he said. "It's a percentage game, an odds game where good data is useful."
 
FTN's multi-site platform makes its revenue from subscriptions in its betting, daily fantasy and data categories. The platform also has a sports media and content component.
 
"We have shows running all day, five to seven days a week depending on the season. We put out 20-plus article a day across the three sites," Adams said, adding that the content and media also drive revenue by licensing it to other sports books and gaming providers.  

The main business driver of FTN is acquiring customers in states with legal sports betting.
 
"That's where a lot of money and focus is heading in our industry – the acquisition of the new sports better," Adams said.
 
What FTN offers those sports betters is data gathered by a team of charters that break down "every aspect of every play, and every player in every play of every game" using a data process developed over 18 years by Armchair Analysis that FTN bought and rolled into its own network, Adams said.  
 
FTN has over 80 tools in its sites that users come to for data on what pro sports players do "in nearly every conceivable circumstance," Adams said. FTN also offers subscriptions to professional sports betting models.
 
"It simulates games 100,000 times and if someone were to be pulled out – say Eric Hosmer was pulled out of the lineup and he got hurt, pulled his hamstring in warmups – well it would need to simulate the game again 100,000 times with the new first baseman in and it would then say the score is San Diego 4, Dodgers 2," Adams said.
FTN Network
Founded: 2020
CEO: Kevin Adams
Headquarters: San Diego
Revenue: $2.1 million
Employees: 20 full-time
Website: 
www.ftnfantasy.com
Notable: FTN co-founder Jeff Ratcliffe was FantasyPros top ranked fantasy expert of 2021.