SOFTWARE: ISSUES WITH ADS ON SOCIAL MEDIA A $700B PROBLEM
SimplicityDX Launches to Solve Social Commerce
Wednesday, May 4, 2022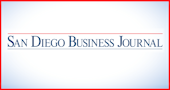 When clicking ads on social media sites turns into a bad experience for shoppers, it can have a detrimental effect on the entire e-commerce industry.
"On any given day you can have three issues [with a social media ad]. One, a product that is out of stock is always a huge thing. Two, the links don't work – you click on it, and it doesn't work. Three, you click on a link for a product you want to buy that and it's not the same product," said Gerry Widmer, CEO of 
SimplictyDX
 – a software company that has a created a platform to solve issues with social media shopping.
Social Commerce Problem
 
SimplicityDX came out of stealth and officially launched on April 19. The company also released a report titled "2022 State of Social Commerce" outlining its research into the impacts of bad experiences with social media shopping.
 
The study of over 500 shoppers found that 48% of online shoppers think social media is a great way to learn about new products, but only 12% think it is a great way to buy new products. Most online shoppers, 71%, prefer to purchase items on brand websites.
 
The study found 81% claimed poor website landing experiences when attempting to link from social networks. 
 
Almost all shoppers in the study – 98% – reported encountering out-of-stock and inventory issues when shopping through social media ads. Post-pandemic, this is the number one consumer complaint about online shopping experiences.

These bad experiences have a massive impact. "What this equates to is roughly a $700 billion problem across the industry because when you're driving your customer to a product detail page and you have broken links or out of stock and or a bad experience, [page views to sales] convert at half the regular rate," Widmer said.
SaaS Solution
 
Widmer said he and fellow SimplicityDX founders Stephen Brown (director and advisor) and Charles Nicholls (director and chief strategy officer) had been discussing solving the social media shopping problem "for a while." The catalyst for bringing that dream to life was when a team of developers in the experience analytics space became available.
 
"Having the opportunity to hire a core team with the right skills is very rare indeed," Widmer said. "It enabled us to accelerate development, and now the platform combines ad campaign, product and data experience dashboards into one. It also identifies revenue issues, impacts of poorly performing products, pages that are not working, and products that are out of stock.
"In short, it helps optimize the end-to-end social-to-brand site experience. This is needed as e-commerce paths no longer follow the traditional user journey; they now start at the edge, mostly on social media. We're able to pick up frustrations, regardless of where they happen," Widmer added. "It's highly interactive. You can look at how a social ad is performing by revenue, number of hits, by traffic, and also identify the impact of issues such as out of stock — real-time analytics that help brands improve the experience for today's shoppers."

SimplicityDX is the first company to combine e-commers with analytics and content because, as Nicholls points out, "optimizing social shopping experiences is hard to do because customers are crossing channels to use the brand site for product purchases."
 
"SimplicityDX uniquely analyzes these new edge shopping journeys end to end by tracking shoppers' experiences, campaign and inventory data, and matching demand with supply, solving one of the oldest problems in retail," he added.
Adoption Expectations
 
Although the SimplicityDX platform officially launched last week, the company was founded in May of last year. Widmer and other founders were so committed to solving the edge shopping pain point, they invested their own capital initially. In February 2022, SimplicityDX closed $3 million in seed funding from U.K.-based software investors Episode 1 Ventures LLP and Munich-based 42CAP.
 
Widmer said the investors and other analysts from around the world predict more brands will adopt the platform in the next year.
 
"The response to this need is very big," he said.
 
The SimplicityDX website has testimonials about the platform from Netflights.com, Raymond James, Market America and Security Service Federal Credit Union.
SimplicityDX
Founded: 2021
CEO: Gerry Widmer
Headquarters: San Diego
Business: E-commerce SaaS platform
Revenue: Undisclosed
Employees: 15
Website: 
www.simplicitydx.com

Notable: First platform that manages e-commerce user experience from social media to purchase site.