TOURISM: ERIKA KOHLER, FORMER INTERIM ED, GETS NOD
San Diego Zoo Names New Executive Director
Tuesday, May 3, 2022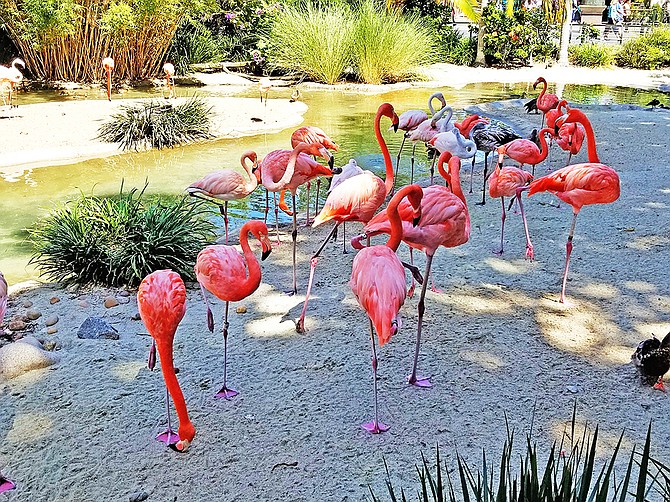 As a child growing up in Macomb in west central Illinois, Erika Kohler was moved by the compassionate actions of a local man who was part of a second family to her.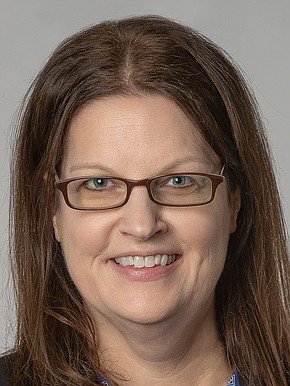 Kohler said that her bonus father, a biologist and "bird man," would release wayward owls back into the wild.
 
"That was very impactful on me," said Kohler, who earlier this month was named the new executive director of the 
San Diego Zoo
.

Kohler, who started at the zoo in 2015 as its director of operations, had been interim executive director since last November. She previously worked for 17 years at the Lincoln Park Zoo in Chicago as senior director of guest experiences.
 
"Zoos in general are very special places, and it is a privilege to work for them," she said.
 
Kohler follows Dwight Scott, who after eight years as the zoo's top executive, last October accepted a position at the St. Louis Zoo as its CEO.
 
Calling the appointment "an opportunity of a lifetime," Kohler will manage the daily operations of all departments. Areas under her supervision include zoo admissions, transportation, security, education, food service, retail, facilities, animal care, horticulture, entertainment and events.

Kohler said the zoo is proud of being part of the tourism and hospitality equation in San Diego, as one of the region's biggest draws.

"We realize how important we are to the economy, to people and our way of life," she said. "San Diego is a beautiful city. We are happy to be one of the city's major tourist attractions. We get to welcome people from all over the world. This gives us a great opportunity to show them part of San Diego and what we have to offer."

She said moving forward, the zoo is looking at a master plan, its conservation work and considering "what's next, as we look to tell our stories… and what stories we want to tell."
New 'Explorers Basecamp' a Big Draw
 
New habitats at the zoo include Africa Rocks, which opened in 2017; Komodo Kingdom and the Hummingbird Habitat in 2021; and the Danny Sanford Wildlife Explorers Basecamp, which opened in March of this year, which Kohler said has been a huge success.
Kohler also helped see the zoo through two separate closures, from March through July 2020 and from late December 2020 thru early part of January 2021, related to the COVID-19 pandemic.

"It was a difficult time, but at the same time, we all pulled together," she said. "Even though we were closed for a couple of short periods of time, we were always taking care of the animals and plants."

Kohler is the second woman to lead the San Diego Zoo in its 106-year history. Belle Benchley, another Midwesterner -- originally from Kansas – was the director of the zoo from 1927-53.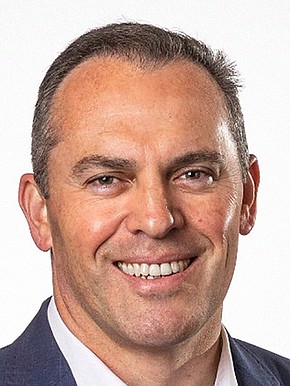 Paul Baribault, president and chief executive officer of San Diego Zoo Wildlife Alliance, said that Kohler "has been an invaluable part of the San Diego Zoo's recent success."

The San Diego Zoo Wildlife Alliance runs both the San Diego Zoo and the San Diego Zoo Safari Park in Escondido.

"She makes everyone on her team better and is committed to our mission," Baribault said. "Erika has proven to be a strong leader during times of change with her considered and thoughtful approach, and we are perhaps most honored to be selecting our newest executive director for the San Diego Zoo from within our very own organization."
 
Kohler, who graduated from the University of Iowa with a degree in English, said one of her main focuses as she moves into the role will be working with educators to bring children into the fold.

"Education is really important to me," she said. "We have a great education program and I want to expand that. School-age children are so important. The next generation can make an incredible impact. Our conservation work is exciting and something I really want to offer more to our local community.

"My vision is to have the kids actually involved in the field, doing work on the ground. We do a lot of programming in our backyard in our southwestern area, reintroducing animals to their native habitats," Kohler added. "It's something that will be memorable to the kids, to have them involved, and carry on the message of conservation."
Childhood Activities Had a Big Impact

Kohler said in addition to the "bird man" of her childhood, other endeavors as a youth featuring animals and outdoor open space played a big role in her career choice. She also said her parents instilled in her the importance of leaving the world a better place than you found it.

There was a park with a nature trail near her family home and she recalls "spending a lot of time in nature and trying to track different animal footprints in the snow."

Kohler said as a child, she and her family visited the Peoria Zoo as well as made longer trek to Chicago to the Lincoln Park Zoo, and it was there that she would make strong, early connections with animals in the zoo's care.

"Visiting the Peoria Zoo was very impactful on me when I was a young person," Kohler said. "I remember getting to see the mountain lion cubs and having a strong appreciation of them." 
San Diego Zoo Wildlife Alliance

FOUNDED: December 1916
PRESIDENT/CEO: Paul Baribault
HEADQUARTERS: San Diego
BUSINESS: Nonprofit operator of San Diego Zoo and San Diego Zoo Safari Park
EMPLOYEES: More than 1,400
WEBSITE:
sandiegozoowildlifealliance.org
NOTABLE: The zoo has more than 250,000 household memberships.