La Mesa's Downtown Core Sees Property Sales
Tuesday, May 3, 2022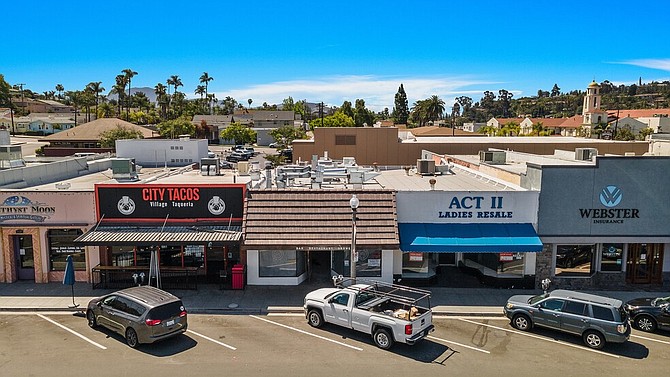 Two La Mesa storefronts have be sold for nearly $2.3 million.
Measuring 4,815 square feet on a 4,979 square-foot lot, the property at 8321-8323 La Mesa Blvd was purchased by Meredith Walton and her husband, Mark Walton.
The seller was the Hurlburt Family Trust.
Dylan O'Neill of AAI represented the buyers.
Keith Herbert of McKee Commercial represented the sellers.
The Waltons own Heights Optometry and North Park Optometry. They plan to use part of the La Mesa property as the site of their third optometry practice.
8323 La Mesa Blvd. was recently renovated for a new restaurant, Boss Bird Kitchen.