BIOTECH: HIGHLIGHTS INCLUDE STRONG IPO, LAUNCH OF G4 SEQUENCER
Singular Genomics Marks First Year as Public Company
Thursday, March 31, 2022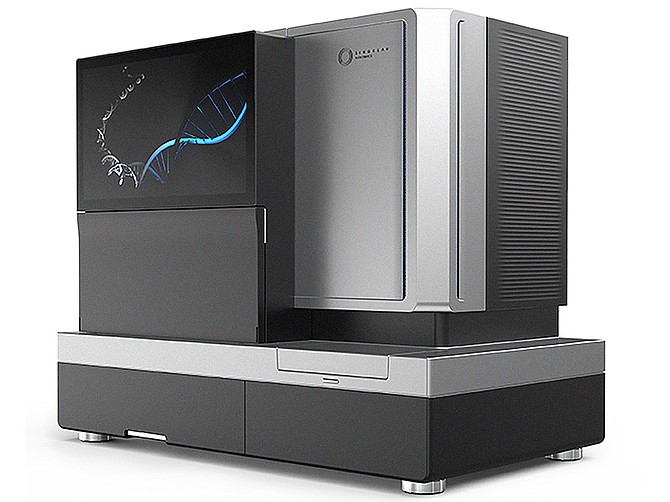 Six years ago, investor Andrew Spaventa and former Illumina CSO David Barker decided to invest in Eli Glezer's idea to start a company that would develop new technologies that would have an impact in biological research and medicine.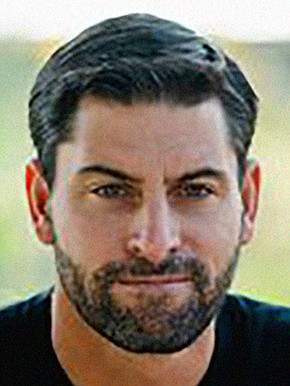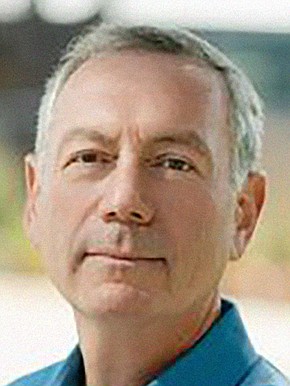 Today, Spaventa is CEO, Glezer is CSO and Barker sits on the board of 
Singular Genomics
, the company the trio founded in 2017.
 
What started as an enterprise with a seed round of $4 million is now a company that went public last spring and launched its first benchtop sequencer, the G4, in December.
 
"We started from a blank slate a little over five years ago, with a four-person office, one lab bench and a vision for what we hoped to create," Glezer said.
 "To get here, it has taken remarkable inventions, innovations and perseverance by an incredible team of scientists and engineers."
'Audacious Path'
 
To go from an idea to develop a sequencer to its launch, Spaventa said Singular "started off small focusing on the right things."  

"We knew we had to get the chemistry right first," he said, describing the effort to create a new chemistry from the ground up that could leverage a faster system as an "audacious path."  

After developing the chemistry, Singular hired an engineering team to build out and design the G4's high-speed, high-resolution imaging system.
 
"What popped out on the other end is a system that leverages the speed of that base core chemistry and the value proposition of the system is that it is essentially faster, higher throughput than current benchtop sequencers and more flexible at a lower cost."
 
Following the December launch of G4, Singular signed several library prep partners, including Agilent, Qiagen, Roche, Twist, Watchmaker Genomics and Dovetail Genomics to enable the use of kits and reagents on the G4.
 
The company also converted two of their early access partners – Exact Sciences and Adaptive Biotechnologies – to G4 orders, and published data that validates G4 performance.
 
"We've definitely put it through the paces," Spaventa said of G4's 10 months of third-party testing involving seven labs. "We're now getting comfortable with the reliability. An expensive machine has a high bar of performance for customers."
 
A G4 sells for $350,000, slightly higher than Illumina's NexSeq 2000 at around $335,000, but features four flow cells to work on.
 
"And from an output perspective, ours is going to have a higher output rate than a NexSeq and runs in half as much time," Spaventa said.
'Years of Runway'
 
Last spring, Singular went public on the Nasdaq exchange, led by JPMorgan Chase and Goldman Sachs along with BofA Securities, Cowen and UBS.
 
Including a $130 million crossover, Singular raised roughly $380 million last year. "Which really puts us in a place where we have a really long runway – three-plus years of runway and potential to actually get to break even if we choose to throttle the business that way," Spaventa said.
 
Earlier this month, Singular released its first annual report as a public company, showing the company with $339.2 million cash, cash equivalents and short-term investments as of Dec. 31, 2021. Operating expenses for 2021 totaled $61.3 million, compared to $27.5 million in 2020. Operating expenses for 2021 included non-cash stock-based compensation of $9.2 million.  

The increase in operating expenses was driven primarily by headcount growth, investments to support the G4 commercial launch, continued investment in the company's R&D roadmap, and the costs associated with being a public company.
 
Net loss for 2021 was $98.8 million, or $2.10 per common share, compared to $27.9 million, or $2.64 per common share, in 2020.
Competition and the Future
 
The G4 enters the market at a time when companies like Singular are competing against newer sequencing companies like Element Biosciences (who debuted its first sequencer this month) and Omniome as well as established firms like Illumina, Thermo Fisher and Pacific Biosciences.
 
Spaventa said he is "very aware" of the competition emerging in the sequencing space, but that Singular's value proposition is "very unique" compared to other companies.
 
"The market is big and it's growing, and I think there are ways that people can differentiate and there's going to be enough growth for the first couple years where there'll be a lot of ways to win," he said.
 
Spaventa said Singular has already taken orders for the G4 that will start to ship at the end of Q2 this year and expects revenue to show growth in Q3 and Q4 as well.
 
The company is also already working on its next venture – a technology access program for its PX multi-omics platform, set to launch in fall of this year.
 
"The PX is a new instrument that takes advantage of the sequencing chemistry, and the imaging technology we have already developed for the G4, and leverages both to offer a system that can look at sequencing in intact cells at very high throughput," Spaventa said.
 
The PX will look at many cells in an instrument and provide RNA information, protein characterization and spatial arrangements of tissues.  

"That's something that is very unique and new," Spaventa said, adding that the technology access program will partner with companies and academics to develop the tools to do it.
Singular Genomics

Founded: 2017
CEO: Andrew Spaventa
Business: DNA sequencing machines
Headquarters: La Jolla
Employees: 140
Stock: OMIC (NASDAQ)
Revenue: Raised $380 in 2021 IPO
Website:
www.singulargenomics.com
Notable: Singular's G4 sequencer can independently run up to 16 samples or sample pools across four flow cells.