Palomar Health Seeks to Make a Difference in Ukraine
Tuesday, March 29, 2022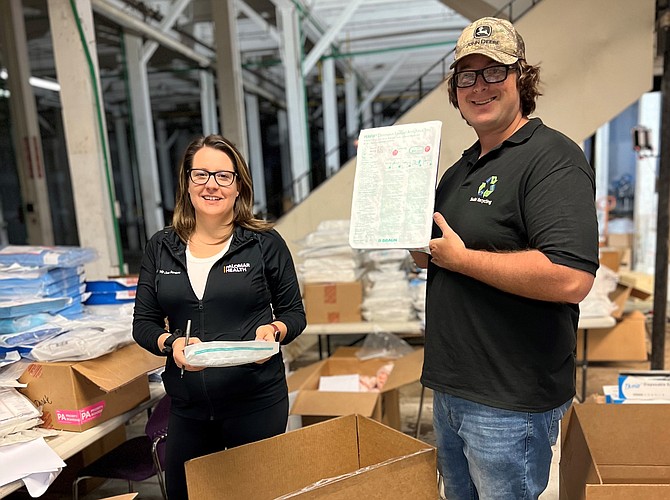 Palomar Health is making an effort to meet medical needs in Ukraine.

The organization plans to send medical supplies to the country as well as medical staff once it is safe to do so.

In a statement issued March 29, Palomar Health said its Dr. Anatoly Bulkin is working with the U.S. Embassy to identify which hospitals are operational and in urgent need of medical supplies and equipment.

Currently, Palomar Health donates expired and unused inventory to a local nonprofit, SSUBI. SSUBI helps direct medical supplies and equipment to clinicians and hospitals in various international medical missions, ensuring that supplies are not wasted and instead go to places and people where they are urgently needed.

Bulkin is working on assembling a team of Palomar Health workers to provide lifesaving medical humanitarian care once the United States allows civilians to enter Ukraine. "I pray for the end of war and senseless destruction of human life," he said in a statement appealing for donations.

Palomar Health's ability to assist with the sudden need in Ukraine is enabled by its ongoing practices in community-led mission projects that its foundation holds throughout the year.

"No one person can make a difference, it takes a village," says Kristin Gaspar, president and CEO of Palomar Health Foundation. "Providing much-needed medical care and supplies is how we can stand together and save lives. The people of Ukraine are in urgent need of our help and we're grateful to be able to help in any way we can."

"As a global organization, our care for the community extends around the world. Health crises know no borders and neither does our responsibility to provide support to those who are suffering. We are grateful to our hospital champions like Palomar Health," said Laura Luxemburg, founder of SSUBI.

For more information, 
visit the foundation's website
 or 
PalomarHealth.org
.