SDBJ INSIDER
'Net Zero' Energy Target Debuts in Vista
Tuesday, March 29, 2022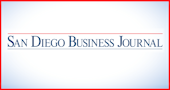 Target
 has unveiled it's first-ever 'net zero' energy store – and its located right here in North County. A retrofit of its existing location in Vista, the first-of-its-kind Target outlet is the retailer's most sustainable store to date and after the site was retrofitted with 3,420 solar panels across its roof and newly installed carport canopies, the outlet will generate up to 10% more renewable energy than it needs to operate each year.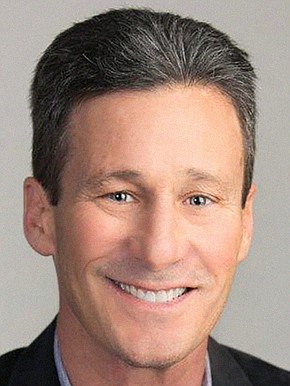 The Target store, located off Highway 78, powers its HVAC heating through its solar panels to eliminate the use of natural gas and has switched to carbon dioxide refrigeration, a natural refrigerant, which the retailer plans to scale chain-wide to reduce its direct operations' emissions by 20%. With more than 1,900 stores in all 50 states, Target has committed to achieving net zero greenhouse gas emissions enterprise-wide by 2040.

"We've been working for years at Target to shift toward sourcing more renewable energy and further reducing our carbon footprint, and our Vista store's retrofit is the next step in our sustainability journey and a glimpse of the future we're working toward," said John Conlin, senior VP of properties at Target.
 
+++

Mazda Toyota Manufacturing of Huntsville, Alabama, announced last week that it is partnering with San Diego-based 
TOOTRiS
 to provide childcare assistance to its 3,000 employees. As part of the deal, TOOTRiS will create and manage a childcare assistance program for MTM, while providing its team members access to hundreds of licensed childcare options near their home or work. The TOOTRiS platform also enables parents to find slots for temporary care, drop-ins and non-traditional work schedules – all accessible from their PC or mobile device.

"We understand the struggles our working parents have finding affordable and quality childcare," said Mark Brazeal, VP of administration at MTM. "We want to help relieve that burden so our valuable team members know their children are well cared for."

TOOTRiS has more than 180,000 childcare providers in its nationwide network. "We are excited to partner with forward-thinking companies like MTM on delivering state-of-the-art childcare benefits and options to working families who are critical components of our communities and economy," said TOOTRiS CEO Alessandra Lezama.

+++

After 25 years at the helm of 
Center for Community Solutions
 (CCS), a San Diego nonprofit dedicated to aiding victims of domestic violence and sexual assault, CEO Verna "Vee" Griffin-Tabor has announced that she will be retiring in early 2023.

"It has been the honor of a lifetime to support courageous survivors and do my part to prevent harm in our communities," Griffin-Tabor said.

Founded in 1969, CCS operates a 24/7 crisis hotline and four emergency shelter programs, providing free support, counseling and legal services to about 15,000 people directly each year.

"We thank Vee for her leadership and decades of commitment to CCS and its mission to end relationship violence and sexual assault," said Jessica Pride, CCS board chair. "She has positioned CCS for continued success, and we are confident we will find a leader to continue this important work."