TOOTRiS to Provide Employee Benefits to 3,000 at Mazda Toyota Manufacturing
Wednesday, March 23, 2022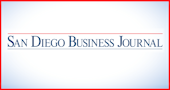 Mazda Toyota Manufacturing of Huntsville, Alabama announced on Wednesday that it is partnering with San Diego-based TOOTRiS to provide child care assistance to its 3,000 employees.

The program includes contributions toward the cost of care.

Under the deal, TOOTRiS will create and manage a child care assistance program for MTM, while providing its team members access to hundreds of licensed child care options near their home or work. The TOOTRiS platform also enables parents to find slots for temporary care, drop-ins, and non-traditional work schedules – all accessible from their PC or mobile device.

MTM currently employs 3,000 people and plans to hire up to another 1,000 this year. The additional hires are expected to help the $2.3 billion facility increase its capacity, eventually assembling up to 300,000 vehicles annually. MTM recently announced a wage increase as well as a $3,000 recruitment and retention bonus for hourly team members. Their child care assistance program will add to the culture MTM is building at their facility.

"We understand the struggles our working parents have finding affordable and quality child care," said Mark Brazeal, Vice President of Administration at MTM.
 "We want to help relieve that burden so our valuable team members know their children are well cared for. The partnership with TOOTRiS helps us accomplish that goal and aligns with our commitment to diversity and inclusion in the workforce while creating career opportunities at our world class automotive manufacturing facility."

"MTM is taking a progressive approach to helping solve child care challenges for its employees," said Alessandra Lezama, CEO of TOOTRiS. "TOOTRiS is excited to partner with forward-thinking companies like MTM on delivering state-of-the-art child care benefits and options to working families who are critical components of our communities and economy."

TOOTRiS has more than 180,000 child care providers in its nationwide network.

In response to a recent jobs report, U.S. Secretary of Labor Marty Walsh stated that one of the biggest issues the nation has in getting more families back into the workforce is the availability of child care.