New Treated-Water Facility Dedicated in Oceanside
Tuesday, March 22, 2022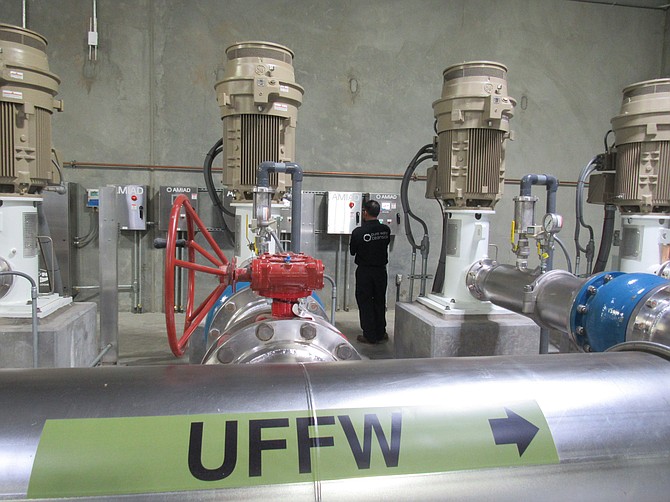 The $70 million Pure Water Oceanside project that makes safe use of recycled water is officially up and running.
A little more than two years after its groundbreaking, Pure Water Oceanside, the first operating advanced water reuse project in San Diego County, was dedicated in front of more than 100 people on Tuesday, "World Water Day."
Cari Dale, Oceanside's water utilities director, told the crowd at the plant on North River Road how important it is that the city, county of San Diego and entire drought-affected Southwest region become more independent and less reliant on imported water.
"It is truly what the future of our water industry needs," Dale said.
The Pure Water Oceanside project will produce enough water to provide more than 20 percent of the city's water supply. The project, which took about two years to build, will purify 3 million gallons of water per day to create a local source of clean and purified drinking water that is safe, drought-proof and environmentally sound.
The recycled water comes from the city's San Luis Rey Water Reclamation facility and undergoes ultrafiltration, reverse osmosis and advanced oxidation on its way to purification.
Oceanside Mayor Esther Sanchez said city officials hoped that in the future, the plant and all the other methods of treating water combined would be able to supply half of the city's water needs. "As the drought has continued to hit us very, very hard, it has been really essential for all of us to think about ensuring the future," Sanchez said.
Oceanside has been importing about 85 percent of its drinking water from the Sacramento Bay Delta, which is 600 miles away, and the Colorado River, 250 miles away. The imported water is subject to rising costs, needs a great deal of energy to transport and is vulnerable to natural disasters, including earthquakes.
A small portion of Oceanside's water supply comes from the Mission Basin, a naturally occurring underground aquifer. But the aquifer's water level has declined over years of use.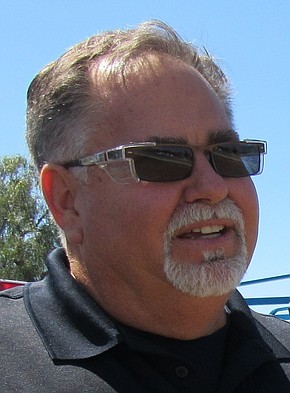 Scott Speigle, chief plant operator of the city of Oceanside's San Luis Rey Treatment plant, has been working at the site for 34 years. He said that while the city has been filtering and recycling wastewater or sewage for irrigation and non-potable uses for decades, residents and businesses being able to use the treated water for everyday use is a game-changer.

"If we had 8 million gallons of (wastewater) coming in every day, we'd put 8 million gallons out into the ocean," Speigle said. "I don't like wasting the water. I don't like putting it in the ocean. I'd rather we reuse it. And now with tertiary treatment and the pure water facility, we're dropping that down, so that when everything is fully flowing at maximum capacity, we could possibly only be putting out a million and a half. This is huge."

While Pure Water Oceanside is the first water purification system of its kind in San Diego County, the city of San Diego is currently working on its own Pure Water project.

An advanced purification program for East County, led by the Padre Dam Municipal Water District out of Santee, with assistance from the Helix Water District, the county and the city of El Cajon, is also moving along.

To learn more about Pure Water Oceanside and take a virtual reality tour on video, visit www.PureWaterOceanside.org