EDUCATION: NATIONAL UNIVERSITY PROF CARRIES ON MLK'S LEGACY
Dr. Saul Lankster is Recipient of Congressional Gold Medal
Monday, March 14, 2022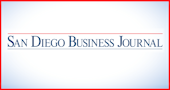 First Black fire fighter with the Compton Fire Department in 1967. Fifteen years as senior police investigator in Compton. Jailed for marching with Dr. Martin Luther King Jr. in the 1960s.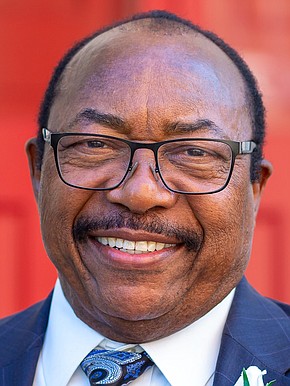 School teacher, school principal, board of education president, professor at Cal State Long Beach.
 
U.S. Army officer and instructor during the Vietnam War. Juris doctor degree holder from Pacific Coast University of Law.

And that's only a partial list of what 
National University
 instructor Dr. Saul E. Lankster II has accomplished during his more than seven decades of life.

"My whole idea of succeeding to make the world a better place started early in life -- I had parents who believed in us," said Lankster, 77, a professor at NU, where the courses he teaches include Classroom Management for Middle and Secondary Schools; Ethics in the Criminal Justice System; International and Domestic Terrorism; and Law Enforcement and the Media.

His resume is truly impressive but if you ask Lankster what he's best known for, it isn't even the Congressional Gold Medal, which he received for being a foot soldier as a student at Selma University and marching right along with Dr. Martin Luther King Jr. in the 1960s.

In fact, Lankster may be best known for his spot-on impression of Dr. King. With apparent ease, he channels the voice, inflection and passion of the civil rights champion, most notably in King's "I Have a Dream" speech.

Lankster also has given King's "I Have Stood at the Mountaintop" speech several times, including in front of U.S. Border Patrol officers at the San Ysidro checkpoint at the Mexico border. He's recited King's "Sweep Streets Like Michelangelo" speech too.

A sought-after public speaker, Lankster has appeared around the country sharing King's words, some of which he can certainly relate to personally.
 
He was raised in a racially segregated small town in Alabama called Linden, with 11 brothers and sisters. It was the era when non-white people were not allowed to swim in public swimming pools.

The first day that one of his older brothers decided to buck tradition and attend the nearby "white school," Lankster said, the family was evicted from their rented home, all their furniture tossed out onto the street.
 
Lankster recalled the family moving in with his grandmother. Within days, Lankster said the local faction of the Ku Klux Klan burned a giant cross on his grandma's lawn.

Still, he says, "I think I had a very, very productive and wonderful childhood."

He said his mother, who was a grade-school teacher at the local "Black school" – and who was his own second-grade teacher – said "everything that happens becomes a teachable moment, everything we can learn from, no matter how difficult. There's that silver lining in every dark cloud and you just have to look for it."
Teaching in Lankster's Roots

Education runs deep in Lankster's bloodline. His great-grandfather on his mother's side was an emancipated slave who also became a teacher. "It was instilled in us that if you get an education, life is going to be good to you, and you can have the things you need," Lankster said. "All you've got to do is apply yourself."

He said his father also wanted his children to be the best at whatever they attempted to do.

"And if you can't be the best, be the best that you can be," Lankster said. "My father said if you are just as good as the next person, you're not going to get the position. You've got to be better – and you've got to offer more."

He said that to "do it the best that I can" is the approach he takes in his teaching position at National University, the school that's been around since 1971, and where he earned his master's in education in 2005, more than 25 years after he got his teaching credentials.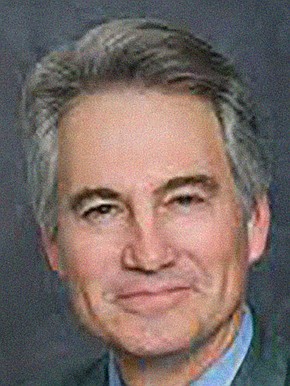 Lankster began his teaching career at National University in 2009.

"Dr. Lankster has long been dedicated to making a positive change in the world through his work in civil rights, public safety and as an educator," said Randy Frisch, National University's interim president.
 
"With the work of exceptional faculty members like Dr. Lankster, we are better equipped to eliminate equity gaps in student outcomes and support students toward achieving their goals," Frisch added. "National University is proud to have Dr. Lankster teaching and guiding our students through their education journey, as we work together to become a more equitable, diverse and inclusive society."

"National University has provided a gateway for people who did not necessarily come out of college and could go straight to undergraduate studies," Lankster said. "We are a university for adult learners to go back and get what we need so we can go out and make the world better."