MANUFACTURING: BEAM GLOBAL DOUBLES SIZE OF PORTFOLIO
Maker of EV Charging Stations Acquires Battery Company
Wednesday, March 9, 2022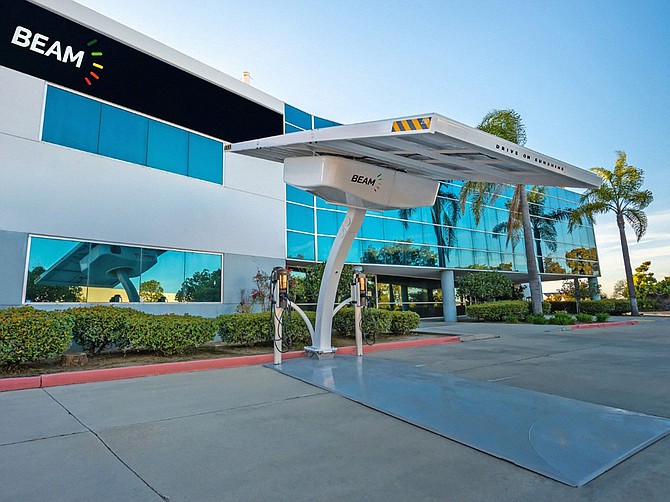 Beam Global
, a manufacturer of portable electric vehicle charging stations, is acquiring AllCell Technologies, a Chicago-based company that manufactures the batteries that are used in Beam's portable charging stations.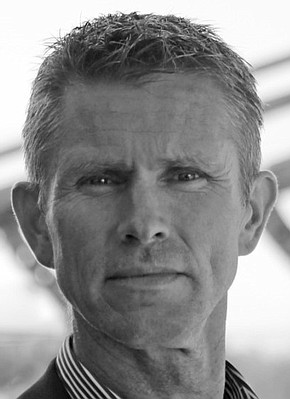 "We have doubled our portfolio through this acquisition, we doubled our headcount through this acquisition. We've added meaningful revenues, and we've dramatically reduced our costs," said Desmond Wheatley, CEO of Beam Global.

"It's a San Diego success story. We invented the product in San Diego and we're deployed all around the U.S. and we're growing rapidly," Wheatley said.
 
Combined, Beam Global and AllCell Technologies has a workforce of about 86, Wheatley said.

In San Diego, Beam Global is based out of a 53,000-square-foot building in Miramar.
Adding Additional U.S. Factories

Wheatley said the company plans to use AllCell's technology to begin battery manufacturing in San Diego.

"This is a growth opportunity for us to bring the battery manufacturing to California, where there are many incentives," Wheatley said. "This is a time when the world is going to need tens of millions of EV charging stations and we have the fastest to deploy, most robust solution in the market."

Beam Global's primary product is it's EV ARC, a self-contained, free-standing electric charging station that is delivered by truck, powered by solar photovoltaic panels mounted on its roof that rotate with the sun, and is independent of the electric power grid. Each one costs about $65,000.
 
"It's not connected to anything at all. It's not connected to the utility grid because it generates all of its own electricity and stores it," Wheatley said. "It's not bolted down, it's not glued down."

No construction is required to install the EV ARC, built to withstand winds of up to 120 miles per hour and flooding up to nine feet, and it can be up and running in about one hour, Wheatley said.

"New York City is our biggest municipal customer. They're electrifying their entire fleet of 36,000 vehicles," Wheatley said.
 
A fan of the 1981 movie Fort Apache the Bronx, Wheatley said that "as a small boy in Scotland, I never thought I'd be fueling New York Police Department cars."

During the peak of the COVID-19 pandemic in 2020, the City of Oakland used Beam Global's charging stations to power emergency testing sites, Wheatley said.
All-Stock Deal

Beam Global's acquistion of AllCell Technologies was an all-stock deal with no cash changing hands. AllCell shareholders will be given a 10% share in Beam Global as part of the acquisition.

"Ten percent of our company is worth more to them than a dollar amount if you believe in us," Wheatley said. "This is definitely a two plus two equals five deal."

Beam Global's shares were selling for about $14 a share at the end of February, down from a high of $72 a share, Wheatly said. He said shares sold for $6 a share when the company went public in 2019.

Wheatly said that the decline in the share price was part of an overall sell-off of growth stocks in 2021.

"I believe that we will see new highs that go well beyond $72," Wheatley said. "From a fundamental point of view, we've improved the company dramatically."

Annual revenue for the past two years has been about $6 million, Wheatley said, adding that "2022 will make 2021 pale in significance."

"This product is changing the world and we're making it in San Diego. It's a very cool place," Wheatley said.
Beam Global

Founded: 2006
CEO: Desmond Wheatley
Headquarters: Miramar
Business: manufacturer of electric vehicle charging stations
Stock Symbol: NASDAQ: BEEM, BEEMW
Annual Revenue: $6 million
Employees: 86
Website: 
www.beamforall.com

Contact: 858-799-4583; beamteam@beamforall.com
Notable: Founded as an architectural services company, Beam has evolved to become a manufacturer of products for electric vehicle charging and energy storage.