Caring for Children Is Life's Work for Angela Carroll
Tuesday, March 1, 2022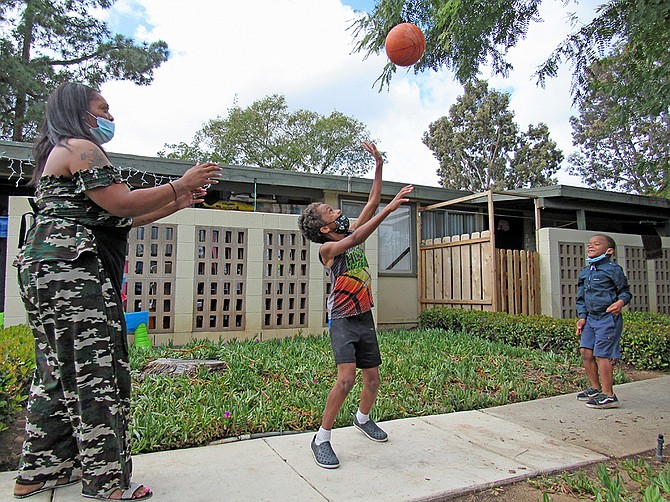 Like many young children, Angela Carroll's plan when she was a young girl was to become a teacher.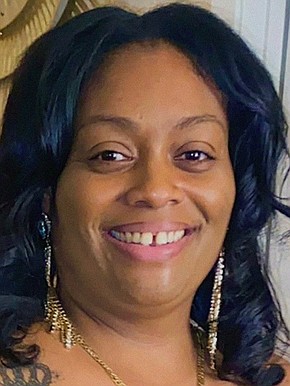 She never lost sight of that goal, and when she got older, that plan got a little uptick.

"I didn't just want to be a teacher, I wanted to be the best teacher, and to help other teachers become the best teachers," said the 44-year old San Diego native who owns and operates 
Carrolls Learning Angels
 in La Mesa with her husband, John.

Carrolls Learning Angels is a preschool/daycare learning center that she and John run with two of their daughters, Angela and Ajohnee.

The business cares for up to eight children from ages seven months to seven years of age, five days a week and allows for nighttime care for children as well.

"Our role is for all of us to make sure the children leave in a better space than they came in," Carroll said. "We strive for excellence in everything we do. We don't know what their life is like away from us.
 
"We can't control what happens before or after they are with us, but we want to make this time with us the best time of their life. We want them to come back every time, excited about learning."

Carroll said providing a caring environment in which children feel safe to explore and build on the things they are learning helps supplement while parents are away.
 
"That, in turn, helps the parent go to work and be successful and any stress won't roll off on the children," she said.
Staying Focused on Goals

Carroll understands the need for care of young children every step of the way.

She gave birth to her first child when she was just 17, got married at age 18, and had another child when she was 20. Through the challenges of young motherhood, she stayed focused on reaching her goals.

"I got pregnant when I was 16, went back to school, graduated on time while working two jobs," Carroll said. "I learned a lot during that time. It wasn't an easy road, but I was determined. I didn't allow it to be an excuse or a crutch. I also learned to have compassion for teenage moms and parents."

After she graduated from San Diego School of Creative and Performing Arts in 1995, Carroll attended classes at San Diego City College.

Over the next few years, while raising her two young girls, Carroll started working at several mainstream learning centers and daycare businesses.
 
She became assistant center director and eventually took over as director of a Head Start Early Learning Center in 2000.
 
In addition to her daycare business that she started in 2017, Carroll continues to oversee 20 staff members at the All Kids Academy Head Start on Jackman Street in El Cajon.
 
She is able to juggle both jobs because of flexibility in hours and having her daughters work for the daycare center.

Carroll went to both Grossmont and Cuyamaca community colleges in East County, taking child development classes and graduated from Cuyamaca in 2010 with an associate degree in child development. She received her bachelor's degree in child development from National University in 2012.

Carroll and her husband John have since added to their family, adopting a sibling set of three children. The couple also has five grandchildren.

"This is something I can leave behind to my children, a legacy to carry on," Carroll said. "While a child is in our care, we offer a wide variety of activities that cover all aspects of development. We want to make sure we have an impact in their lives and make a difference for them."

Carrolls Learning Angels also has a partnership with the San Diego County Office of Education's San Diego Quality Preschool Initiative, an effort to strengthen San Diego's early learning and care system to support young children and their families.
Carrolls Learning Angels

FOUNDED: 2017
CEO AND FOUNDERS: Angela and John Carroll
HEADQUARTERS: La Mesa
BUSINESS: Children's daycare
WEBSITE: 
https://carrolls-learning-angels.business.site/

NOTABLE: Angela Carroll also is a director of AKA Head Start in El Cajon.