CANADA NATIVE HUGHES HAS MORE THAN THREE DECADES OF EXPERIENCE
New GM Hired at InterContinental Hotel
Wednesday, June 29, 2022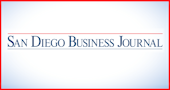 The InterContinental Hotel San Diego has hired Brian Hughes as the luxury hotel's new general manager.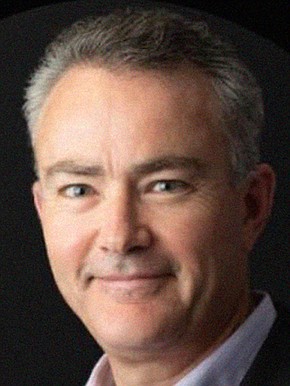 Hughes, 58, brings more than 35 years of experience in the hospitality industry as a results-oriented and highly driven hospitality executive across a wide range of roles.

"I've admired InterContinental Hotels from afar for many years," Hughes said. "With their deep roots in Europe and Asia, there is a special intangible element of luxury that many other North American hotel brands simply don't possess. I'm excited to learn and grow from their experience."

Originally from Canada, Hughes attended the Hotel School at Cornell University and first arrived in San Diego in 2008.

Hughes began his career in hotel operations before transitioning into an executive role. He was general manager within the Destination Hotels and Resorts portfolio at the Argent Hotel (now known as Park Central San Francisco) and at the Sunriver Resort in Bend, Ore.

Before joining InterContinental San Diego, Brian spent 11 years with Omni Hotels & Resorts as general manager of the Omni San Diego Hotel, Omni Rancho Las Palmas Resort & Spa in Rancho Mirage and was managing director at the Omni La Costa Resort & Spa.

He was executive director of the San Diego Tourism Marketing District from 2016-18, as the group's voice, ambassador and executive leader, managing a $31 million annual marketing budget.

In that role, Hughes acted as a liaison between the city government administration, elected officials and the hotel community "to propel the strategic vision, develop a positive environment, and foster trustworthy relationships and partnerships to maximize ROI," he said.

"I'm fortunate to have inherited a very talented and dedicated team," Hughes said. "I have people who report to me that oversee food & beverage, the whole guestroom experience, security, finance, human resources and revenue management."

Hughes in 2011 was named "San Diego Hotelperson of the Year" by Hospitality Sales and Marketing Association International and is Past Chair of the San Diego Tourism Authority Board of Directors.

SDBJ caught up with Hughes this week and asked him more about his new position:
SDBJ: What are your initial thoughts about the InterContinental Hotel?

Hughes: "Where to begin?! Aside from being sparkly new (just opened in 2018), I emphasize the hotel's location. Particularly for leisure travelers, it's right on the waterfront and the architects did a brilliant job of keeping the focus on bay views. Guest rooms, restaurants, event space… and beautiful views! The city's No. 1 tourist attraction, the Midway Museum, is right out the front door. There's an epicurean's dream in every direction you look. Five incredible restaurants/bars under our roof. A couple of them on the roof, in fact! And some spectacular dining and drinking establishments within easy walking distance on the harbor and in Little Italy. Don't forget about Little Italy either! A 10-minute stroll to the city's best farmers market, people watching and restaurants!"
What led you to this role as GM?

"I had been a GM with Omni Hotels & Resorts for the past 11 years and didn't want to leave San Diego so I was looking for a change. This hotel checked many boxes for me… a place I could be proud to work, its online reputation is stellar and its reputation in the hotel community is admired. The IHG group is an aspirational company to work for. I've been so impressed. I love working in downtown San Diego, too, with its nice mix of group and leisure business."
How important is the hotel industry to San Diego/San Diego County?

"I believe it's the third-largest employment sector in the county behind military and government, so it cuts a very wide swath of economic importance. And more importantly, our industry attracts many first-generation Americans who have an opportunity to grow professionally and improve their economic standing. I love that."
What does the future hold for tourism in San Diego and how does the InterContinental Hotel play into that?

"We are so fortunate to have such an attractive destination for both leisure visitors and convention/meeting attendees. And while we should never take it for granted, the future is bright, built upon timeless attributes. And the InterContinental Hotel's location just keeps getting better as the center of downtown continues to shift away from the Gaslamp District toward Little Italy, the massive IQHQ Research & Development District project and of course the redevelopment of Seaport Village. That's a long trajectory of demand drivers for our industry."
After so many years in the hotel industry, what makes this stop at the InterContinental Hotel different? What do you hope to learn in this position?

"The challenge is the same: to be my best every day. But I'd like to think that I'm older and wiser and will be able to apply past experiences to benefit the hotel and the team that works here. Every hotel is different, so I hope to learn what makes this one tick. Also, learning about the team beyond their day-to-day responsibilities is very important to me."
What else should SDBJ readers know about you?

"I know San Diego is a special place because when I get time away from work, I'm not particularly enthusiastic about leaving town! I love the various beach communities; each with their own distinct personality, and the plethora of hiking trails in the county. It's just a gift to live here and I definitely recognize and value that."