CLICK2BIND AIMS TO MAKE INSURANCE MORE ACCESSIBLE
Ensuring and Insuring an Equality Mindset
Tuesday, June 28, 2022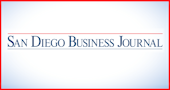 With nearly 25 years in the insurance business as an underwriter, team manager and producer, Arthur Hopkins said people call him "the insurance encyclopedia."

Now vice president at 
Click2Bind Insurance Services
, the San Diego-based company that connects people to various insurance needs, Hopkins said he is also called the local "insurance nerd."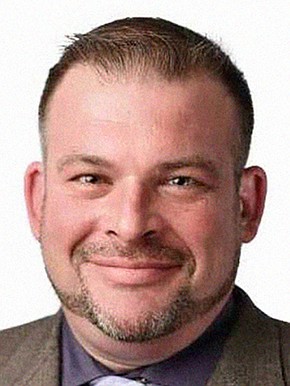 And that's OK with him, because he sees the big picture of the company and where its headed. Hopkins has been in the insurance business since 1998 and with Click2Bind since 2021. The San Diego-based insurance company was founded in 2017.

Hopkins has taken an interesting path to insurance. He had been working for two years at the Walmart in Santee, near where he grew up, but left to try out a job in the Carroll Canyon area, at a call center for reservations for a local airline, one where his aunt worked as a stewardess.

Hopkins, now 43, soon realized call center work wasn't his future, especially since he was required to wear full business clothing, of which he wasn't a fan.

"I wasn't feeling the passion at the call center," Hopkins said. "We were next door to Geico, so I knew about them already. Then Geico moved to a new location in Poway. When I realized they had a relaxed business casual dress code and I wouldn't have to wear a shirt and tie, that was it. I got a job working there."

Hopkins said Geico offered him "the best foundation training for insurance," and not long after he started, he got promoted to an underwriter position, "without a degree."
From Geico to Farmers to Click2Bind

He later left Geico and moved to a Farmers Insurance agency in Mission Valley, where he worked for 15 years, before eventually touching down at Click2Bind.

He says he still enjoys the challenge of real estate and large projects and especially "the challenge of gathering and pre-underwriting accurate data to negotiate with an insurance carrier, and then presenting the end result to a current or prospective client."

During his journey to Click2Bind, Hopkins has a long list of successes along the way, among them receiving the Community Associations Institute San Diego's "Rising Star Business Partner" award.

He said he is proud of having insured new senior housing apartment communities from the ground up, has insured national mortgage company OneTrust home loans for all lines of business – liability, property, workers compensation and mortgage bonding in all states and U.S. territories, and has insured several retail gasoline stations, condominium management companies and condominium communities in Southern California.

"I really do envision the full plan, of bringing on independent insurance producers in all 50 states and its territories to oversee their service and production as their sales leader," Hopkins said.
 
"To teach others to perform insurance services the way I have been trained and to meet and exceed those client expectations on every level, and to remain active with my own book of insurance business for my many friends, clients and more as an insurance educate and top-producing agent."

Hopkins understands that many people are not fully educated on insurance needs and that his job as an agent is to nurture the relationship with clients and protect their at-risk assets.

"The most important thing to me in an insurance relationship is making that bond with the client or asset manager through education," Hopkins said. "When a client's eyes go from glazing over to seeing the lights turn on is when I know I've brought that person to a new level of understanding of the importance of a properly insured portfolio."

For eight years, Hopkins has also been a member of the San Diego Equality Business Association (formerly known as the Greater San Diego Business Association) and is currently an executive board member with the group.

He said he is proud of his association because of what the group represents to local and national LGBTQ+ communities.
 
"There is the power of the pocket, and the power of the community," Hopkins said. "Also, most importantly for inclusion purposes, the GSDBA/SDEBA has always been inclusive of its many allied members who have helped transact millions in revenues and transactions in the San Diego economy."

Hopkins is part of a weekly business networking group with the SDEBA, which he said, "has become my extended family, and as we welcome new members and see others move on, it brings a great sense of pride in my heart to know that I have been one of many that has contributed to the success and wealth of others within our community… and this commitment (as a board member) is important to me as a business person in San Diego."
Click2bind Insurance Services

FOUNDED: 2017
PRESIDENT: Amir Lozani
VICE PRESIDENT: Arthur Hopkins
HEADQUARTERS: Kearny Mesa, San Diego
BUSINESS: Insurance
WEBSITE:
click2bind.com
CONTACT: (877) 463-0064
NOTABLE: Hopkins grew up in Santee and went to Christian Heritage College in El Cajon.