TAMARA ZYHYLIJ HAS BEEN READY FOR REAL ESTATE FOR DECADES
Putting the "Real" in Realtor
Monday, June 27, 2022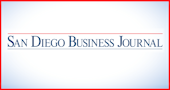 Tamara Zyhylij's father was 9 years old when he arrived at Ellis Island in New York City's harbor with his mother and  stepfather.
 Zyhylij's dad's father was killed in a train station bombing, and her grandmother and her young son were run out of their home in Ukraine by the German militia that burned their village to the ground.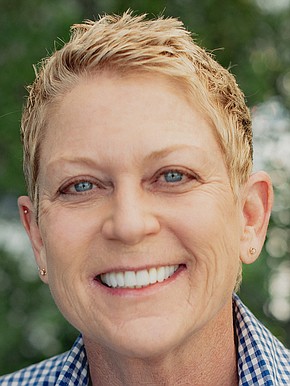 The family endured much hardship in their travels, Zyhylij says, and her grandmother eventually married a man she met on the road for protection. The man she would later marry had a horse and a wagon so they wouldn't have to walk any longer.
 
After journeying across several countries, they eventually found their way to the United States.

"My step grandfather never learned to speak much English, but he learned real estate was a great way to improve his income," said Zyhylij, who owns 
Tamara Z Real Estate
 in San Diego. "Not by selling, but by buying a home, fixing it up while he lived in it, then selling it a few years later and buying another. This was my first introduction to the power of investing in real estate."

Now Zyhlij, who was born in Minnesota but grew up in central California, runs a thriving San Diego-based real estate company under the Compass brokerage umbrella.

Zyhlij has been working in real estate since 2003. Formerly with Coldwell Banker West, she has been with Compass since 2020.
COVID-19 A Very Rough Ride for Real Estate

Zyhlij said she has weathered some tough times -- the early years when she still had much to learn about the real estate business, 2006 when the recession started "just as I was starting to get some traction," and most recently in 2020 with the COVID-19 pandemic.

"Going through COVID and all the requirements was very challenging," Zhylij said. "We were sanitizing, and people didn't want to go in. Buyers wanted to go see properties but nobody wanted to let people into their homes. Even when the buyer was motivated, the state of California and OSHA had constant requirements – booties, gloves and masks, you had to wash your hands all the time and not touch anything. It was not easy."

The market has changed in San Diego, with home prices skyrocketing in recent months and years.

"In the beginning of 2020, it wasn't difficult to find a home for $600,000 in San Diego," she said. "And that's still a lot but now you're lucky to find a home for $800,000 or $900,000 in that same neighborhood. It's supply and demand. And now with [higher] interest rates, demand has slacked off."

Zyhylij said during her nearly 20 years in real estate, she has "seen the market turn on a dime," and has learned to stash away cash when she can. She is also working on her broker's license and said she is more than halfway done with the necessary coursework.

Zyhylij was recognized as a 2020 Five Star real estate professional. The Five Star Real Estate Agent award recognizes professionals who excel in client satisfaction, chosen after client nominations and evaluations, regulatory requirements, and a review by an industry Blue Ribbon Panel.

Zyhylij started working at an early age and said she had "many, many odd jobs to pick up a few dollars."

"(I had a) paper route, selling fruit door-to-door, working at a childcare center, sweeping the hallways after classes at my middle school, picking fruit and doing odd jobs for my grandmother's friends, detailing semi-trucks and helping my dad unload the cargo from semitrailers," Zyhylij said.
The First 'Real Job'
 
Her first "real job when I was 15½ was with a major retailer within walking distance from home," Zyhylij said.

She said she's been working ever since. Before real estate, she worked in operations management and product development and management.

Zyhylij worked for Fotomat while she was attending community college and worked her way up to area supervisor. Fotomat was a San Diego-founded company that had drive-up kiosks where people would leave rolls of film to be developed. It has long been shuttered.

She later worked for Copy Net, SAIC and Mailboxes, Etc., but found her true calling in the real estate world.

She is a current member San Diego Association of Realtors Professional Standards Committee, the hearing body for Realtor code of ethics violations, and with the San Diego Association of Realtors, Zyhylij is past vice chair and the chair of the Grievance Committee, which looks at Realtor code of ethics complaints.

While work in home buying and selling keeps her busy, Zyhylij said she believes "it is important for everyone to contribute to the community" and so she stays active and involved through various volunteering efforts throughout San Diego County.

Among her volunteering, she has been part of Mama's Kitchen food delivery for HIV and other ill and disadvantaged persons) for the past 10 years. Zyhylij also served on the board of "FilmOut San Diego" for five years and is the Business Networking Group facilitator for the San Diego Equality Business Association.
Tamara Z Real Estate

FOUNDED: 2003
OWNER: Tamara Zyhylij
HEADQUARTERS: San Diego
BUSINESS: Real Estate
WEBSITE: 
www.tamarazrealestate.com

CONTACT: (619) 865-1389
NOTABLE: Tamara Zyhylij pronounces her Ukrainian-heritage last name Za-Haley.