EVENTS: 2022 CAUSE CONFERENCE COMING IN SEPTEMBER
Inspiring Purpose-Driven Social Impact
Monday, June 27, 2022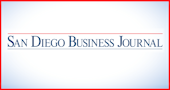 Purpose-driven business leaders and nonprofits, impact investors, philanthropists and social enterprises will connect later this year at the 
2022 Cause Conference
, seeking to collaborate about some of the biggest challenges facing the San Diego region.
The event, now in its 24th year, will be held from 8 a.m. to 5 p.m. Thursday, Sept. 15 at the University of San Diego.

The Cause Conference's mission is to unite and empower local leaders to create positive social impact through collaboration, providing access to cutting-edge business best practices, tools, networks and innovative strategies needed to positively affect social change.

The conference will highlight the need for all sectors to share in the responsibility of working to help with societal issues.

The event is hosted and presented through a collaboration between the Better Business Bureau serving the Pacific Southwest and the San Diego Business Journal.

This is the first year the conference will focus on the broader business community, said Larry Kesslin, Entrepreneurial Ambassador for the Better Business Bureau serving the Pacific Southwest.

Kesslin said that "from a business perspective, it's all about the next generation of talent."

He said that businesses looking to recruit, develop and retain employees have to understand that those workers want to know how social impact is tied into their businesses.
Organizations Driving Change

"The next generation of workers doesn't want to work for companies that don't care. The next generation of workers are demanding this and our communities need it," Kesslin said.
 
Kesslin, who moved to San Diego from the East Coast more than a decade ago, said that learning how you can make an impact in this city isn't always easy. "There is so much already going on and we need to shine a light on the people and organizations that are driving change."

The Cause Conference will be a place to learn about what others are doing and to create opportunities for collaboration, Kesslin said.
 
"We are seeking to bring together business leaders (both for-profit and nonprofit), government, education, impact investors, philanthropists and more to discuss these issues and learn from each other."
Conference Started in 1998

Parker Pike founded the Cause Conference in 1998. He said that the inception of the event was the first step in providing a platform for sharing groundbreaking ideas to help the business community reach purpose-driven goals.
 
"This event is now the catalyst to bring together even more collaboration, innovative thinking and the entrepreneurial spirit that makes up so much of San Diego's business reputation," Pike said.
"Like many executives in town, we have listened to the needs of both donors and nonprofits and are proud that a large cause ecosystem is building to do so much good in our region."

Event partners include Optima Office, Visceral, Dr. Bronners, Kaiser Permanente, Cox Communications, iHeart Media San Diego, Endeavor Bank and CMR Risk & Insurance Services.
 
Event co-chairs are County San Diego Black Chamber of Commerce CEO Donna DeBerry and Grant Oliphant, CEO of The Conrad Prebys Foundation, who said the conference provides the business community with "the opportunity to expand its social impact by meeting together and collaborating with nonprofits, foundations, impact investors and others to improve our region for all residents."

"The conference increases open communication between these organizations to amplify impact and better facilitate access and equality throughout San Diego," Oliphant added.

Speakers slated to share their thoughts at the 2022 conference include:

• Saundra Pelletier, CEO at Evofem Biosciences

• Garry Ridge, CEO of WD40

• Matthew Fehling, president and CEO of the Better Business Bureau serving the Pacific Southwest

• Julia Healey CEO of United Charitable

• Jeff Fisher managing partner at LMA Marketing

• Eric Kauffman, owner of Sagatica

• Emily Young, director of the USD Non-Profit Institute

• Eugene "Mitch" Mitchell, senior VP at Sempra Energy

• Megan Thomas, president and CEO of Catalyst of San Diego

• Brian Zumbano, VP, chief development and stewardship officer at San Diego Foundation

• DeLinda Forsythe, CEO of Innovative Commercial Environments

• Beth Sirull, president and CEO of Jewish Community Foundation of San Diego

• Neville Billimoria, SVP of membership at Mission Fed Credit Union

• Sarah Lyman, executive director of Alliance Healthcare Foundation

• Barb Chodos, president and publisher of the San Diego Business Journal

• Brandon Peele, founder of Unity Lab

• Matthew Billingsley, partner at Visceral
 
• Malin Burhnam, founder of the Burnham Center for Community Advancement
 
• May L. Harris, CEO of For Purpose Law Group

• Sierra Vischer Kroha, CEO of San Diego Social Venture Partners

For more information about the 2022 Cause Conference, go to 
causesandiego.org
.