DESIGN: TOBIA ACQUIRES FS DESIGN GROUP
Design Firm Expanding Multifamily Work with New Owner
Thursday, June 23, 2022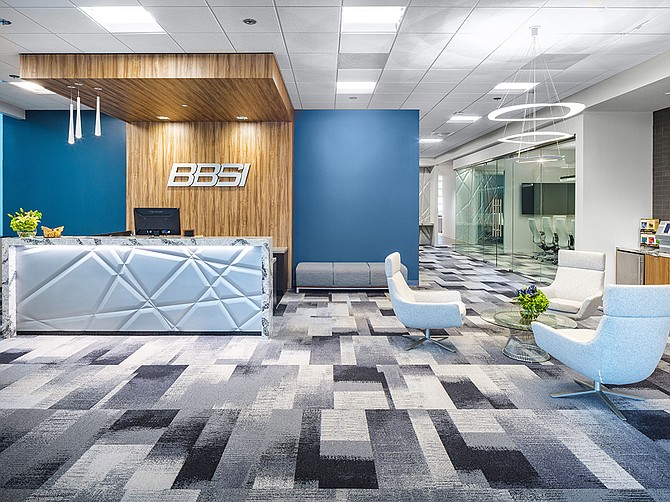 Amy Tobia has acquired the Mission Valley interior design firm – 
FS Design Group
 – after working as the firm's senior project manager for the past 10 years.

Tobia said that taking over the firm was "a little bitter sweet."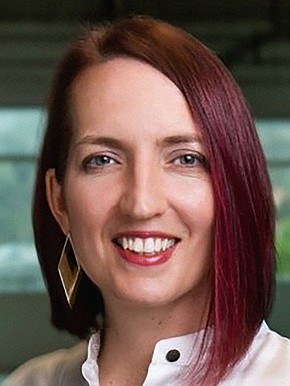 "I really like my boss," Tobia said. "One of the down sides of buying her out is she won't be coming into the office.

FS Design Group was founded in 1992 by Bre' an Fox in association with the architectural work of her husband, Raymond Fox of Raymond Fox & Associates.

"I've worked with a lot of contractors who referred to her as having so much integrity, saying how much they really liked her work," Tobia said of Bre' an Fox.
Favorite Project

Raymond Fox & Associates specializes in designing medical office projects and designing the interiors of medical office buildings accounts for about a third of FS Design Group's work, Tobia said.
"Right now, medical has been going strong," Tobia said.

The firm's clients include Palomar Medical Center, where it's designing the interiors for a three-building complex under construction next to Palomar Medical Center Escondido.

The firm also does a lot of office design work, and Tobia said that one of her favorite projects was a 13,600-square-foot renovation of a Sorrento Valley building for BBSI (Barrett Business Services).

The project involved creating private conference areas that were visually connected through the use of interior glass, and the addition of an indoor/outdoor café.

"It was a shell space. They had nothing there," Tobia said. "We programmed it, designed it, did the permit drawings, helped with the interior furniture layout and furniture selection, and helped manage the construction."

It was the fourth tenant improvement that FS Design Group did for BBSI.
Marketing for Multifamily

To ease with the transition while Tobia takes over FS Design Group, Fox said that she will stay with the firm for a year before retiring.

Fox said that Tobia was a natural to take over FS Design Group because they share philosophies in their work and how they interact with people.

"This is critical to me because of the effort, time and energy that I put toward this business," Fox said. "It's so nice to see it being carried on in the same manner and maintaining the reputation that we've all helped build."

Tobia said she doesn't plan to make any drastic changes in how the firm runs.

"There's a lot about the company that I like. Most of our clients are repeat clients," Tobia said. "We do big projects and little projects. We do small things and giant things for our clients."

She does plan to move strongly into apartment and condominium work – one of the two strongest commercial real estate markets in San Diego County. The other is industrial property.

"We started down the path of doing some multifamily work a few years ago," Tobia said. "Now we're going to really start marketing for multifamily and mixed use."

Much of the work the firm does on office projects – designing building lobbies and other common areas – translates well into apartment and condo projects.

"We just with the economy changing, with even more people working from home having one more area where we could build on successfully and not have a completely different talent base would be good and make a lot of sense for us," Tobia said.
Finding a Career

With a full-time staff of nine, FS Design is fairly small among San Diego design firms.

"We like being a smaller firm," Tobia said. "If we grow a little bit, that's great. I'm not looking at becoming a giant interior design team."

Tobia said the culture that Bre'an Fox instilled in the firm is something that she intends to build on, one that stresses the need to balance work and family.

"We are pretty focused on working 40 hours a week and having our team refreshed and balanced," Tobia said. "That's something I want to keep."

As a child growing up in Dodge City, Kansas, Tobia said that she loved to write stories and her interest in design started when she drew pictures to illustrate the stories.

"It's a job I always wanted but I didn't know what it was called," Tobia said.

Tobia received a bachelor's degree in interior design from Washington State University.

Her first job out of college was a design and marketing director for Scott Rice Office Works.

She also worked for Design Corp. for 10 years as project manager before joining FS Design Group in 2012 as a senior project manager.
FS Design Group

Founded: 1992
Owner/principal: Amy Tobia
Headquarters: Mission Valley
Business: interior design
Employees: 9
Website: 
www.fsdesigngrp.com

Contact: info@fsdesigngrp.com; 619-296-3500
Notable: boutique design firm focused on commercial office, tenant improvements, healthcare and building reimaging.