FIRM STILL KEEPS VETERANS IN SIGHT
B. Austin Consulting Educates, Protects LGBTQ+ Employers, Employees
Thursday, June 23, 2022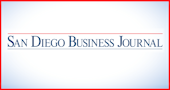 Black, lesbian and a disabled middle-aged American combat Veteran, local CEO Bridgette Austin doesn't mince words about just how things have gone for her on the unique path she's traveled. "My life has been phenomenal!" says the 53-year-old founder of B. Austin Consulting, a San Diego North County-based company she launched in 2017.
B. Austin Consulting
 facilitates workshops, provides business training and development programs, offering diversity training and anti-harassment coursework that is designed to eliminate bias and provide inclusivity.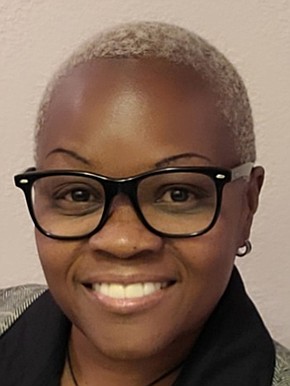 The company provides workplace compliance-based training that is all inclusive "with an emphasis on eliminating bias through education, designed to break down what exactly is sexual harassment, and what it is not from a cisgender perspective," Austin said.

B. Austin Consulting also offers workplace investigation services and expert testimony and consultation.

Born in Indiana but a Southern Californian since she was 2, Austin had a long career in the U.S. Navy and later earned a master of business for veterans degree from USC's Marshall School of Business.

Once laser focused on helping veterans and service members transition from military duty to civilian life, B. Austin Consulting is now turning its sights to helping the LGBTQ+ community.

"My focus is to help my community with the workforce training that is available and compliance training toward diversity and inclusion… but I want it to be more than that," Austin said.

Austin now helps those in marginalized, underrepresented and discriminated communities work toward having that same kind of phenomenal life she has.

"As a veteran of 25 years in the Navy, and LGBT nearly my whole life, I have learned where my passions are," Austin said. "After piloting a program at the LGBT Community Center and seeing what kind of fit is there in Human Resources for the community, I leaned how my community has struggled without parental support. Kids have been thrown out of their homes, they've been abused, they've had microaggressions at work. I thought, 'Here is where I belong. Here is where I can do something.'"

Austin said she considers herself fortunate that her parents, even while they separated, both supported her from the very start.

She said she grew up wanting to be a cowboy and asking for holsters to wear. She started riding a motorcycle at age 19 and bought a truck as well.

"Those are things that girls back then didn't do," Austin said. "The support from my parents propelled me to believe that whatever I want to do, I can do."

Austin joined the Navy at 25, not sure what she wanted to do.

Early on, she saw that as an older enlistee, she could advocate for her younger colleagues in the military. Through her career in five combat zones while serving in the military, Austin acted as an advisor, was a nondestructive testing inspector, worked on quality control and safety, then had a job as a quality assurance officer and maintenance chief.

She later became a career counselor in her late 30's for the Navy, based out an aircraft carrier, in charge of 115 subordinates who were departmental and divisional counselors to about 3,000 men and women on the Harry S. Truman.

"But all I could think about when I saw a young sailor is, 'What is going on with their career?'" Austin said. "I watched young folks leave the military with nothing. They weren't told or weren't listening when they were told about life after the military. I remember the look on this young sailor's face and I could see he did not know what was going on besides what was needed to maintain this aircraft."
Landing in Coronado with the Navy SEALs

She ended her Naval career as a regional career counselor and was in charge of inspections of different career development programs.
 After a trip to Guam, Austin landed in Coronado with the Navy SEALs in 2014 -- and stayed.

After a short time helping in a Department of Defense's SkillBridge transition program, she earned a bachelor's degree in administrative management from Excelsior College.

Austin said she felt like there was more ahead for her.

While she was busy "teaching sailors about education and their future," she was determined to "step it up and get my own practice… to practice what I preach."

So she hooked up with USC and earned her master's degree, making the drive to the Los Angeles campus every other weekend from San Diego.

"What I learned is not even close to what I thought I knew before," Austin said. "I learned about how transitioning is not just professional, it's psychological, it's physical, it's financial."

But even while B. Austin is helping with resources for veterans, the shift to championing those in the LGBTQ+ community is now Austin's biggest commitment.

"I will still be a resource for veterans," she said. "But I am building more to the LGBT community. Of course there is always the LGBT veteran component, too."
B Austin Consulting

FOUNDED: 2017
CEO: Bridgette Austin
HEADQUARTERS: North County, San Diego
BUSINESS: Management consulting
EMPLOYEES: Two, plus several independent contractors
WEBSITE: 
baustinconsultingllc.com

CONTACT: (619) 786-5843
NOTABLE: Austin ran low hurdles, relays and was a shot putter at La Habra High School, also playing basketball, volleyball and soccer.