SOFTWARE: GERMAN SAAS PROVIDER COMPLEMENTS OFFERINGS
$1B Acquisition for ResMed
Monday, June 20, 2022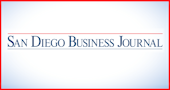 ResMed
 (NYSE: RMD) announced on Tuesday (June 14) that it has entered an agreement to buy MEDIFOX DAN, a privately held German company specializing in out-of-hospital software solutions, for $1 billion.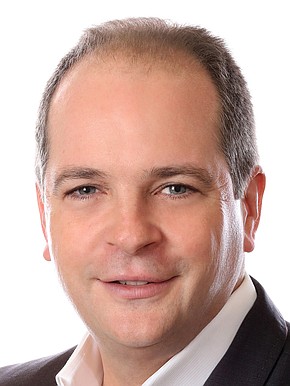 ResMed said it expects to fund the purchase with its existing credit facilities.

In a release, the seller was identified only as Hg, an investor in software and services. Hg's partners are Stefan Margolis and Benedikt Joeris.

The deal is expected to close by Dec. 31.

The Kearny Mesa business described MEDIFOX DAN as a specialist in out-of-hospital software solutions for providers in major settings across the care continuum. Its product is used in nursing homes, outpatient therapy settings, home health settings and related environments.

ResMed said MEDIFOX DAN's German customer base is complementary to the customers of ResMed's U.S.-based Software as a Service (SaaS) business. ResMed plans for MEDIFOX DAN to operate under its current brand within the ResMed SaaS business, as Brightree and MatrixCare do today.
Expanding in Europe

"With the acquisition of MEDIFOX DAN, a fast-growing and innovative German healthcare software leader, we will expand ResMed's SaaS business portfolio outside our current base in the U.S. market and strengthen our position as the global leader in healthcare software solutions for lower-cost and lower-acuity care," said Mick Farrell, CEO of ResMed.

MEDIFOX DAN has demonstrated consistent growth, ResMed said.

"We are excited to welcome the MEDIFOX DAN team to our global ResMed family," Farrell continued. "Our management cultures are highly aligned with a laser-focus on lowering costs, improving outcomes, and changing the course of chronic disease management. MEDIFOX DAN has a strong track record of innovation, fully aligned with our teams at Brightree, MatrixCare and beyond. MEDIFOX DAN's customer centricity has built strong and ongoing, growing demand for its software solutions across Germany, and we expect that momentum to continue and strengthen as we become one global team. Our MEDIFOX DAN and ResMed teams are united with the same global mission: to help many hundreds of millions of people live healthier lives outside the hospital, and preferably in their own home."

MEDIFOX DAN is based in Hildesheim, in northern Germany near Hanover. It has nine locations and 600 employees. In 2021, MEDIFOX DAN's pro forma net revenue was approximately $83 million, with a pro forma adjusted EBITDA of approximately $35 million. The abbreviation stands for earnings before interest, taxes, depreciation and amortization.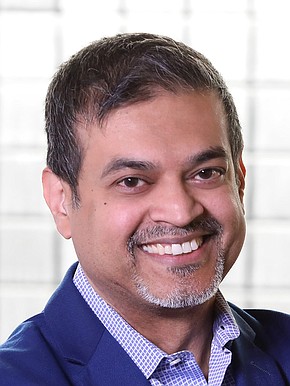 "I'm excited about this landmark union between ResMed and MEDIFOX DAN, and the tremendous opportunities it unlocks for thousands of providers and millions of patients," said ResMed SaaS President Bobby Ghoshal. "We're seeing greater adoption of digital solutions across Germany as its population continues to age and severe staffing shortages continue to challenge German care providers. MEDIFOX DAN – and ResMed – are well positioned to help providers across major out-of-hospital care settings meet rising demands and ultimately help improve patient outcomes."

Evercore is serving as ResMed's financial adviser and DLA Piper is serving as ResMed's legal adviser.

Shares of ResMed were trading at $202.01 at midday Tuesday, down 38 cents from a previous close of $202.39. 
ResMed Inc.

FOUNDED: 1989
CEO: Mick Farrell
HEADQUARTERS: Spectrum Center, Kearny Mesa
BUSINESS: Maker of cloud-connected medical devices, specialist in digital health
REVENUE: $3.2 billion in fiscal 2021
STOCK: RMD on NYSE
EMPLOYEES: 8,000
WEBSITE: 
https://www.resmed.com/en-us/

NOTABLE: With the arrival of the COVID-19 pandemic, ResMed dramatically increased its production of ventilators to meet anticipated need
CONTACT: 858-836-5000