Qualcomm Buys Israeli Startup
Wednesday, June 15, 2022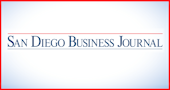 Qualcomm Technologies, Inc. announced this week that it has acquired Israeli startup Cellwize Wireless Technologies, a leader in mobile network automation and management.
Completion of the sale was announced on Monday (June 13). Qualcomm officials did not disclose the purchase price or other financial details. 
The company, in a release, said the acquisition will help to "further accelerate Qualcomm Technologies as a leader in 5G Radio Access Networks (RAN) innovation and adoption."
"Cellwize's 5G network deployment, automation and management software platform capabilities further strengthens Qualcomm Technologies' 5G infrastructure solutions to fuel the digital transformation of industries, power the connected intelligent edge, and support the growth of the cloud economy," the release stated.
The addition of Cellwize's cloud-native, multi-vendor RAN automation and management platform with Qualcomm Technologies' industry-leading 5G RAN offerings is anticipated to provide, according to the company:
"Leading RAN automation and management software solution which will accelerate the development of the connected intelligent edge through the deployment 5G private and public networks by reducing network deployment time and simplifying network management
Programmable solution enabling an application ecosystem (marketplace) for differentiation and customization across several vertical industries
Horizontal solution enabling a simple management of multi-vendor ecosystem for open virtualized networks
Flexible RAN architecture solution (Open RAN, virtualized RAN, and traditional RAN) and multigenerational support"
"Global mobile operators and private enterprises are deploying 5G networks at an unprecedented pace across industries with the goal of connecting everyone and everything to the cloud," said Durga Malladi, senior VP and general manager, cellular modems and infrastructure, Qualcomm Technologies, Inc. 
Malladi also said the addition of Cellwize's best-in-class RAN automation technologies "strengthens Qualcomm Technologies' ability to drive the development of the modern 5G network – accelerating Open RAN global adoption, cloud-based cellular infrastructure innovation and 5G private network deployments."  
"We are excited to join Qualcomm Technologies as we are both committed to accelerate the mission to modernize Radio Access Networks and enable mobile network operators and enterprises to fully realize and monetize their digital transformation," said Ofir Zemer, former chief executive officer, Cellwize, who now is vice president, product management, Qualcomm Technologies, Inc.
One industry leader, 
Stephen Howe, chief technology and information officer at Bell,
 said Qualcomm's acquisition of Cellwize will serve as "synergy to help advance the telecom ecosystem -- and ensure a more customer-centric network of the future."