THE COMPUTER ADMIN FINDS SOLUTIONS WITH MANAGED IT SERVICES
Lemon Grove Company Focuses on Tech Challenges
Wednesday, June 15, 2022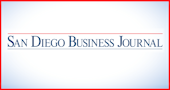 The orange-rimmed eyeglass frames with googly eyes in its company logo has a nerdy Clark Kent vibe, but don't let the fun look fool you.
The Computer Admin
acts far more like Superman for hundreds of businesses that find themselves knee-deep in Information Technology and Information System challenges.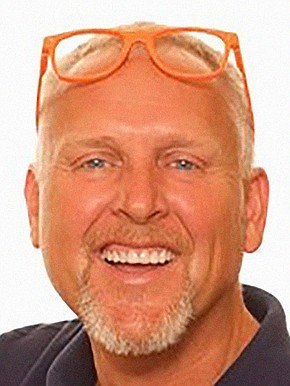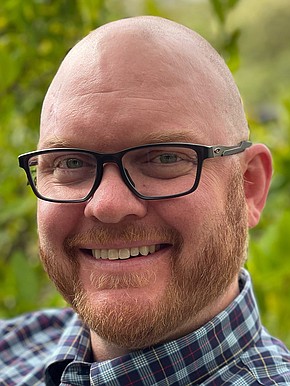 The Lemon Grove-based company run by CEO Tim Fronczek and his son, Kevin Fronczek, offers around-the-clock remote and on-site support for 2,000 end points for businesses small and large, local and national.
Not just for emergencies – although the company stays busy with those – The Computer Admin also helps businesses proactively with data backup and recovery, phone and communication needs, connectivity issues and networking needs moving forward.
"We like to take over everything for a company so there is no finger pointing," Tim Fronczek said. "Some companies hire us after something breaks to fix it. But we also catch things early – before the processor overheats, fixing security issues now before they cause an increase in insurance rates.
"We spend time filling out insurance audits, backing information up and explaining how to get information back from the Cloud. We have conversations with people. Our goal is to guide our clients with our experience through everything the company needs."
The Fronczeks established the company in 2009. The orange eyeglasses logo was suggested by a friend of Tim Fronczek's younger son, Kyle.
The Great Recession of 2008 and IT

Tim Fronczek said he saw a need for outsourced tech services after the Great Recession of 2008, knowing that many companies had cut back or completely cut out in-house IT services to save on personnel costs.
Fronczek said his company as an outsider is able to do the work for one-eighth the cost. The Computer Admin currently takes care of about 120 companies' IT and IS needs.
Originally in the commercial printing business, Tim Fronczek, a native of upstate New York who moved to San Diego with his parents when he was 15, has made several stops along his career path through the decades.
After graduating from Mount Miguel in 1978 and attending classes at Cuyamaca College, he started part time work at a commercial print shop.
At 18, he started his own commercial printing business, "bootstrapping my way through it," he said.
Fronczek later married, moved away and owned an envelope manufacturing shop in Montana. He then worked for The Home Depot and Creative Touch Interiors doing commercial homebuilding design in Atlanta.
But his life took a West Coast turn about 15 years ago when during a busy work day, Fronczek heard from his father in California with news that his mother had breast cancer. "When I got the call from my dad, I was on a conference call," Fronczek said. "He told me what was happening and I gave my notice right then and there."
Family Business Begins in Earnest

When he moved back to San Diego to be close to his parents, he was out of work for a short time. Then 45, Tim Fronczek's son Kevin broached the subject of starting an IT company together.
The younger Fronczek had recently graduated with a degree in biomedical sciences from the University of Montana and had moved to San Diego and was working for a software developing company in La Jolla.
"I was young and dad was looking for something else to do," Kevin Fronczek said. "During the recession, IT was one of the first positions to go at many companies. They didn't see the value in computers, thinking, 'This works fine, we don't need IT.' As time goes by, of course, things break and they started to see, 'We need IT.'"
The company, which has seven employees, also includes Fronczek's younger son, Kyle. Tim Fronczek said he is on the path to retirement now as his sons are currently in the process of purchasing the company outright. "They're putting me out to pasture," he said, laughing.
The Future for the 'Orange Glasses Guy'

Fronczek didn't say what would come next after his sons take over The Computer Admin. He remarried eight years ago, and he and his husband live in Lemon Grove, in a home they also share with Fronczek's father, who moved in after Fronczek's mother passed away 10 years ago.
Tim Fronczek said the logo remains a big talking point with people. He said the company still gets work requests from people asking, "Is this the guy with the orange glasses?"
The Computer Admin

FOUNDED: 2009
CEO: Tim Fronczek
PRESIDENT: Kevin Fronczek
HEADQUARTERS: Lemon Grove
BUSINESS: Managed Service Provider
REVENUE: $1.7 million
EMPLOYEES: 7
WEBSITE:
thecomputeradmin.com
CONTACT: (619) 713-7422
NOTABLE: Racking up credits by taking myriad summer school classes, Tim Fronczek graduated a year early from Mount Miguel High in Spring Valley.