BIOTECH: SAN DIEGO NOW CANADIAN FIRM'S US HQ
Entos Pharma Moves into Torrey Pines Life Science Campus
Wednesday, June 15, 2022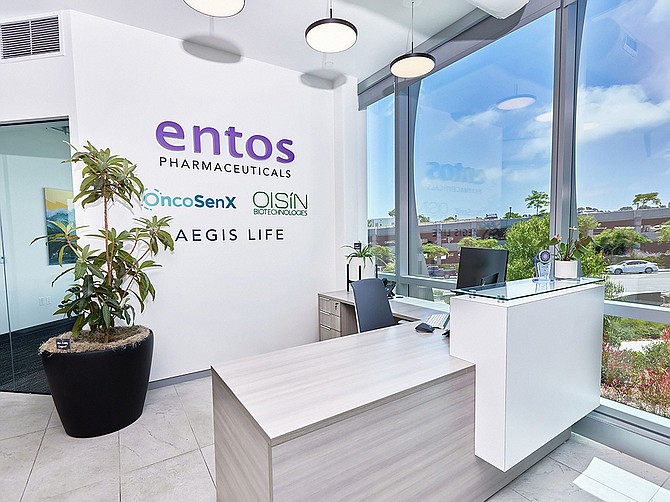 A Canadian pharmaceutical company – 
Entos Pharmaceuticals
 – has moved its U.S. operations to a Torrey Pines life science campus after starting them in a nearby incubator.

Entos has leased 9,600 square feet in The Muse for research and development and about 10,000 square feet in a second Torrey Pines building for manufacturing.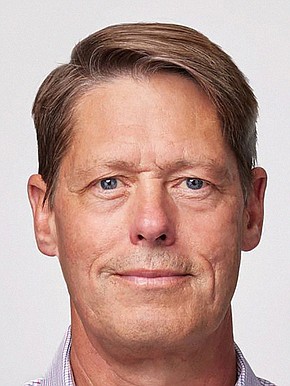 "We chose the site because San Diego obviously is a booming biotech community. Many of the suppliers that we already work with or that we'd like to work with are already present in this area," said John Lewis, CEO and founder of Entos. "We're looking forward to integrating into this community."
A Milestone

Headquartered in Edmonton, Entos has offices in London as well as San Diego. The company will share the space in The Muse with its sister companies, Oisin Biotechnologies, OncoSenX and Aegis Life.

Comprised of three buildings, the 186,000-square-foot Muse was redeveloped in 2021.

"It's a very open concept," Lewis said. "The Muse building is all glass, tons of light."

The space that Entos leased in The Muse is about 50-50 labs and offices, Lewis said.

"This is a significant milestone for Entos as we continue developing genetic medicines for some of our most challenging diseases," Lewis said. "This really marks a significant expansion of the company."
A Medical Revolution

Lewis said that Oisin is working on therapies for age-related diseases, OncoSenX is working on genetic therapies for cancer, and Aegis Life is working on genetic treatments for infectious diseases.

"All of these companies are working with Entos," Lewis said. "Entos is sort of the mother company."

Entos describes itself as a clinical-stage biotechnology company developing genetic medicines with its Fusogenix proteolipid vehicle (PLV) nucleic acid delivery platform.

The company said that its technology is applicable to a wide range of genetic medicines.

Among other things, Entos is developing a COVID vaccine that Lewis said is more durable than vaccines now in use, is easier to store and ship, and promises to offer longer lasting protection against the disease.

"We see this as a product that could be a very long-lived booster for COVID in America," Lewis said.

In collaboration with Eli Lilly, the company is, also is working on treatments for diseases such as Parkinson's disease and Alzheimer's disease.

"We're creating genetic medicines similar to those vaccines but addressing the key genetics of debilitating brain diseases," Lewis said.

"The world is looking forward to a revolution in genetic medicine. We've really seen a taste of that with the development of COVID vaccines," Lewis said, adding that "We're looking forward to being part of developing some really exciting therapies for previously untreatable diseases."
Fantastic Campus

Establishing a presence in San Diego in 2018, Entos had been leasing space at JLabs, an incubator at 3210 Merryfield Row.

"We didn't have significant lab and R&D activity there. We basically just had an office," Lewis said.

As of June, Entos has a staff of 38 and Lewis said that the company will likely add about 30 more workers.

Lewis said that The Muse has special significance for him because the space that Entos is leasing is in the same building where he worked from 2003 to 2005.

"Back then, the same building is where I did my post-doc," Lewis said. "The building, I'll be honest, was not very nice when I worked there before, but now, it's just spectacular. It's a wonderful place to work with state of the art equipment and facilities. The campus is just fantastic."
Entos Pharmaceuticals

Founded: 2016
Headquarters: Edmonton, Alberta, Canada
CEO: John Lewis
Business: pharmaceutical, biotechnology, critical stage company
Employees: 38
Website: 
www.entospharma.com

Contact: 800-727-0884; info@entospharma.com
Notable: Entos received the 2020 Company of the Year award from BioAlberta, Alberta's life sciences industry association.