REAL ESTATE: FOURTH BUILDING TO BREAK GROUND IN 2023
$457M Mission Valley Apartment Project Expanding
Wednesday, June 15, 2022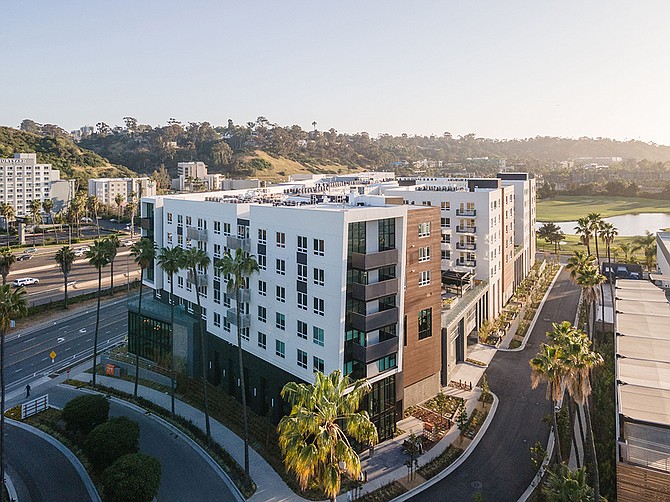 Holland Partner Group
 has finished and started leasing apartments in its latest addition to The Society, a $457 million Mission Valley apartment project that has 695 apartments in three buildings with a fourth building set to start construction in 2023.

Construction of the fourth apartment building will bring The Society's total number of apartments to about 840, making it the largest apartment complex in San Diego, according to Holland Partner Group.

The latest addition to The Society is the seven-story Margo, with 240 apartments in a mix of one bedroom apartments of about 728 square feet, two-bedroom apartments of about 1,169 square feet, and three-bedroom apartments of 1,615 square feet.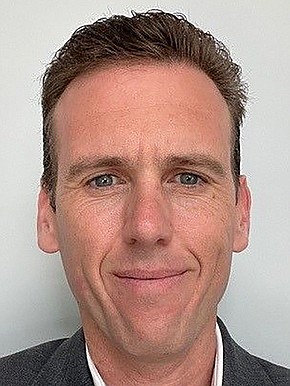 Resort

Margo includes a pet spa, co-working spaces, a fitness studio, a clubroom with an outdoor lounge area, a pool, and surfboard and bike storage.

The Society also includes Bradbury with 173 apartments, and Felix with 282 apartments.

The final building, Ruby, is projected to open for leasing in April 2023, said Ryan Trainor, senior regional manager of the Holland Partner Group.

Felix, which opened to tenants in February, was about 60% leased by early June, Trainor said.

"Our focus right now is to complete the lease-up at Felix, but we are moving people into Margo, just not at the same pace," Trainor said.

Leasing velocity "continues to remain high at all three buildings," Trainor said.  "I think that is a result of the overall offering that makes The Society unique to the entire market."

The Society is adjacent to the Town & Country Resort hotel and tenants of The Society have access to the resort's amenities, including discounted rates to the resort's restaurants.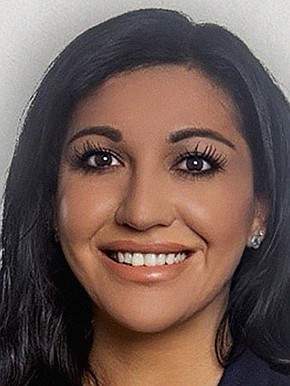 "You have a resort that's existing and you add multifamily around it, it creates an environment that is truly different from most apartment projects," said Amber Anderson, president of the Holland Partner Group. "The idea was to fully take advantage of the hotel resort."
Tenants

Designed by Carrier Johnson + CULTURE, The Society is designed in a style that Anderson described as "a modern take on a retro style" in keeping with the look of the Town & Country, which was renovated and expanded in 2021. "It's very modern and timeless."

Tenants in The Society have tended to range in age from the mid-20s to the mid-40s, Anderson said.

Monthly rental rates in The Society average about $3,200 for one-bedroom apartments, $3,900 for two-bedroom apartments, and $5,300 for three-bedroom apartments.

"Because we have such a wide variety of floor plan types, we see a lot of professionals, a lot of people that are working in biotech or med-tech, there are people who work in the universities, a lot of dual income, no-kids couples," Anderson said.

Of late, Anderson said there also have been people new to the rental market who have sold single-family homes to take advantage of high housing prices and are renting while they figure out what will be their next step.

Trainor said that The Society also is attracting people who are just moving to San Diego, either from out of San Diego County or out of state.
Holland Partner Group

Founded: 2001
CEO: Clyde Holland
Headquarters: Vancouver, WA
Business: commercial real estate developer
Employees: 800
Website:
www.hollandpartnergroup.com
Contact: info@hollandpartnergroup.com/ 562-285-5300
Notable: Holland Partner Group's portfolio represents more than 50,000 apartments and exceeds $20 billion including projects in Seattle, Portland, Los Angeles, Denver, San Diego and the Bay area.