ResMed in $1B Deal to Acquire German SaaS Firm
Originally published June 14, 2022 at 10:32 a.m., updated June 14, 2022 at 11:29 a.m.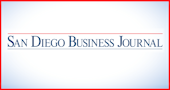 ResMed (NYSE: RMD) announced on Tuesday (June 14) that it has entered an agreement to buy MEDIFOX DAN, a privately held German company specializing in out-of-hospital software solutions, for $1 billion.
ResMed expects to fund the purchase with its existing credit facilities.
In a release, the seller was identified only as Hg, an investor in software and services. Hg's partners are Stefan Margolis and Benedikt Joeris.
 The deal is expected to close by Dec. 31.
The Kearny Mesa business described MEDIFOX DAN as a specialist in out-of-hospital software solutions for providers in major settings across the care continuum.
ResMed said MEDIFOX DAN's German customer base is complementary to the customers of ResMed's U.S.-based Software as a Service (SaaS) business. ResMed plans for MEDIFOX DAN to operate under its current brand within the ResMed SaaS business, as Brightree and MatrixCare do today.
MEDIFOX DAN is based in Hildesheim, in northern Germany near Hanover. It has nine locations and  600 employees. In 2021, MEDIFOX DAN's pro forma net revenue was approximately $83 million, with a pro forma adjusted EBITDA of approximately $35 million.
Evercore is serving as ResMed's financial adviser and DLA Piper is serving as ResMed's legal adviser.
Shares of ResMed were trading at $202.01 at midday Tuesday, down 38 cents from a previous close of $202.39.