CONSULTING COMPANY CULTIVATES DIVERSITY IN UTILITIES FIELD
Pride in the Public Sector
Monday, June 13, 2022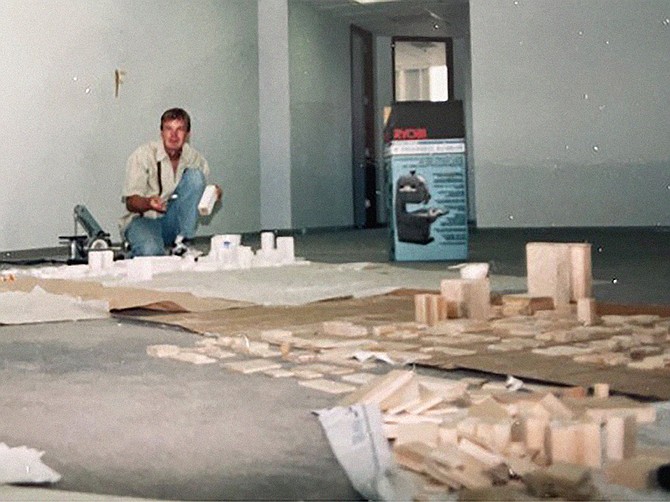 Few companies felt more seen, heard and validated than San Diego's 
Pride Resource Partners
 when earlier this year the California Public Utilities Commission opened the doors for greater opportunities for lesbian-, gay-, bisexual- and transgender-owned businesses.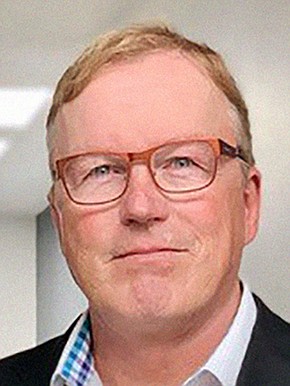 For nearly a decade, Pride Resources has been a certified LGBT-owned diverse business enterprise and its leaders have been at the forefront of a push for more equitable opportunities through the CPUC.

Headed by CEO Joachim Maak, Pride Resource Partners is a consulting firm that amplifies project management capabilities for mid-sized and large companies, as well as municipal, county and state agencies – including utilities under the CPUC's umbrella.

Maak said that when the CPUC expanded its Supplier Diversity Program in April to include goal setting measures for hiring LGBT-owned companies for those under its umbrella – energy, telephone and water utilities throughout the state – it validated "a lot of work a lot of us have been pushing for in this goal."

While the CPUC for 30 years has encouraged its members to voluntarily contract with LGBT businesses – as well as those owned by women, minorities and disabled veterans, it wasn't until this year that the commission increased the specific procurement goal for the next three years, from 0.5 percent in 2022, 1 percent in 2023 and 1.5 percent in 2024.

The new order means a bigger piece of project pies and a more even playing field are now coming for LGBT-owned businesses like Pride Resources. The change will even the playing field for historically marginalized groups.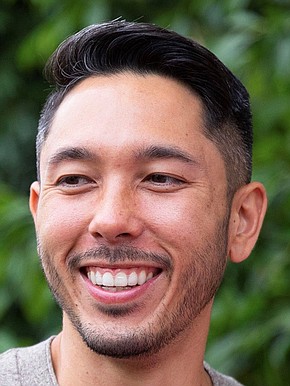 While "there's still a lot of growth to be done, a lot of room for change," Pride Resources Director of Operations Andrew Yoshimura said the dividends in the foreseeable future will be tremendous with the new regulation.
$600M for LGBT-Owned Businesses

"It means from only spending $40 to $60 million, there will now be $600 million in procurement in LGBT businesses from California investor-owned utilities based on that 1.5 percent in 2024," said Yoshimura, who has been with the company since 2018.
 
Pride Resource Partners has been at the forefront of LGBT legislative changes since its beginnings, working with other groups like BuildOUT California, which Yoshimura founded.

BuildOUT California is an industry association dedicated to the sustainable growth of LGBT-owned/certified firms and its allies in the fields of architecture, engineering, construction services, real estate development and other industries.

Pride Resources launched in 2015 when Maak discovered that the CPUC had added an LGBT certification program as part of its push to have those utility companies it oversees reach minority-owned businesses.

Maak had been working for engine maker Pratt & Whitney for several years, but when the certification program started, he decided the time was right to go out on his own.

Starting his own business wasn't the first time Maak, now 59, has made life altering changes.
Coming to America – and Staying

Born and raised in Germany, Maak won a scholarship to America in his 20s to attend college at Illinois State University, with one semester at Tulane. He wound up staying permanently in the country where he had long dreamed of living.
 
In 1997, Maak came to San Diego to attend the New School of Architecture. Though he was a new to the area at the time, Maak was tasked with playing an integral role in what would become the future home of the San Diego Padres.

While going to architecture school, Maak interned at DiDonato Associates, which had been hired to do work as part of a plan to build a new downtown sports stadium – eventually Petco Park. Maak said, "They gave me a bucket of money to build a model of the downtown area, the stadium, 50 blocks by 50 blocks."

Over the years, Maak held various jobs in San Diego but took time off when he was diagnosed with an aggressive cancer that took two years to sort out. Told he had a 50-50 chance of surviving, Maak underwent a bone marrow transplant – and has been cancer free since.

"I learned then that life is too short," he said. "If you want to grab life, grab it now."
Pride Resource Partners

FOUNDED: 2015
CEO: Joachim Maak
HEADQUARTERS: Kearny Mesa
BUSINESS: Project management consulting firm
REVENUE: $12 million
EMPLOYEES: 80
WEBSITE:
priderp.com
CONTACT: (858) 430-6630
NOTABLE: CEO Joachim (Joe) Maak is a native of Germany who won a scholarship to attend college in America, and landed at Illinois State University, but warm weather has kept him in San Diego.