RETAIL: LIVELY ROOT GETS $4M TO GROW
Online Gardening a Hit for San Diego Company
Monday, June 13, 2022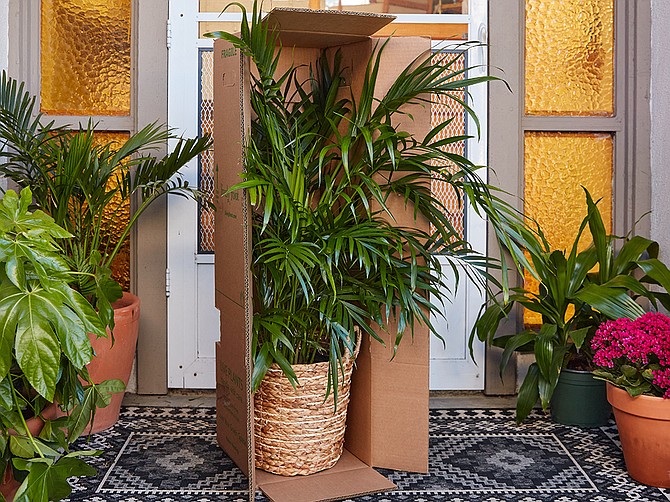 A San Diego horticulture company that sells plants online – 
Lively Root
 – has received $4 million from investors to help the company grow.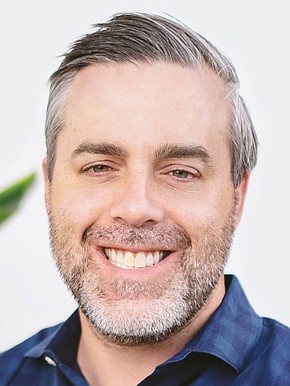 The company doesn't grow the plants that it sells but is a conduit between consumers who order plants through its online platforms and nurseries that grow and ship them, said CEO Colin Barceloux.

"We don't actually own any of the nurseries. We partner with growers and we help provide them the infrastructure and technology.
 Everything in terms of getting the plants, getting them in boxes, that's all done by our nursery partners," Barceloux said.
 "They love it because it's a whole new line of business for them."

Lively Root's headquarters are in downtown San Diego far from the nurseries that grow the plants but in the midst of its prime customer base – people who live in all the apartment towers going up in downtown San Diego and other urban centers.

"We're tapping into a whole new demographic of customers," Barceloux said. "Our demographic, the core cluster, is a 20 to 30-year-old female urban dweller. They're on Instagram and other social media. They want to shop online."

Founded in July 2020, Lively Root started out selling house plants but is expanding to sell bigger plants for landscaping. The company also is adding a culinary line that includes herbs and may soon include vegetables.

"We want to be the modern garden center. To do that, we have to offer a whole selection, not just indoor plants," Barceloux said. "Anything you would see in a garden center, we want to provide that online."
Inspiring People

There are more than 500 plants to choose from.

"We've done a ton of work the last year or so adding to our product mix," Barceloux said. "We were able to do that because we can work with these growers and tap into their inventory. That's a much broader selection than if we had to buy everything, warehouse it, and hold it."

The best-selling plant is something called the money tree, so called because it's thought to bring good fortune.

Barceloux said his favorite is one people call an umbrella plant because it resembles an umbrella with a long trunk and long leaves that hang down.

"It's really hard to kill. That's what I like, and I have one on my desk," Barceloux said.

The plants are shipped in cardboard containers via the U.S. Postal Service, FedEx, or UPS in specially designed cardboard containers.

Besides selling the plants, Lively Root has a section on its website devoted to plant care for those with brown thumbs.

"Our whole mission is to inspire people to garden," Barceloux said. "We have resources and products that help people get into gardening and, most importantly, ensure that their plants survive."
Growing Fast

Barceloux said that Lively Root has grown 150% over the past year.
 He declined to release revenue figures vebut but, to read, but said visits to the company's website have gone from about 50,000 in the first quarter of 2021 to 150,000 in the first quarter of 2022.

"We're definitely planning to ramp up our team," Barceloux said. "Our industry has seen an explosive amount of growth, which is fantastic."

Among San Diego County investors listed by Lively Oak for the latest round of fundraising were Jake Goodall, former CEO of Jack in the Box, CJ Stos of Stos Partners, and Ken Cook, founder of McKenzie Farms.

The company was named Lively Root "because we wanted the name to embody both the fresh, youthful spirit of us as a lifestyle brand as well as a nod to the rich heritage and expertise deeply rooted from our founders and stakeholders," Barceloux said.

A San Marcos wholesale nursery, Plant Source, Inc. is among Lively Root's Partners and is its primary source of plants. Barceloux said that the company also works with partners in Florida and Oregon and will be adding more.

Plant Source owner Steve Pyle said that Lively Root has been such" a wonderful partner."

"Their fulfillment system makes it easy for our nursery to plug in as a fulfillment distributor so they can sell our plants on line," Pyle said.

Pyle was among the founders of Lively Root, along with Jon Ewing, George Skegas, and Jerry Halamuda.

"Becoming a modern garden center is truly the essence of why we started Lively Root and the growth we envisioned," Ewing said.
Lively Root

Founded: 2020
Headquarters: downtown San Diego
CEO: Colin Barceloux
Business: online horticulture company
Employees: 20
Website: 
www.livelyroot.com

Contact: 877-959-4995
Notable: The company works with partners in California, Oregon and Florida.