ESG: ECOLOGICAL CONSULTING FIRM GETS NATIONAL AWARD
Great Ecology Recognized as Wetlands Hero
Monday, June 13, 2022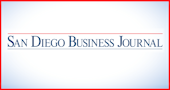 New York native-turned-La Jolla resident Mark Laska, president, founder and CEO of 
Great Ecology
, a leading ecological consulting firm based in San Diego, was honored at the Environmental Law Institute's 33rd National Wetlands Awards last month.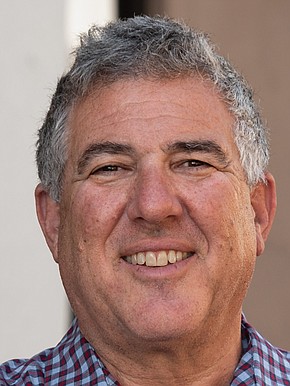 The National Wetlands Awards celebrate commitment to conservation and restoration of wetlands in the United States.

Laska's company, which began in Manhattan, N.Y., in 2001, specializes in planning, restoration and redevelopment of natural and urban environments using sustainable solutions.

While based in New York, Great Ecology worked at restoring wetlands in about 50 public parks in New York City, including Central Park and Brooklyn Bridge Park. The company also worked on the Croton Water Treatment Plant in New York and Woodbridge Waterfront Park in New Jersey.

Since moving the business to San Diego in 2010, Laska and Great Ecology have been key figures in wetland project creation, restoration and protection throughout San Diego County, including two sites at the Del Mar Fairgrounds.

Laska was among five honorees chosen by ELI, a nonprofit research and education center that since 1969 has made environmental law and policy effective around the world.

Laska, who was recognized for his achievements in business leadership, was honored along with four others on May 19 at the National Academy of Sciences in Washington, D.C.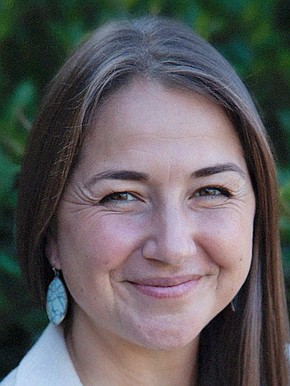 "The National Wetlands Awards recognize those that put themselves at the forefront of protecting vital wetland resources, in the face of both development and climate impacts," ELI President Jordan Diamond said. "Their dedication and achievements inspire wetlands protection across the country and worldwide. After the tumultuous year we've experienced, I'm grateful for the optimism, energy, and hope these individuals catalyze."

Laska loves his career and living in an ecologically focused and proactive county like San Diego doing what he does best -- helping conserve, restore and rehabilitate environments.

"It feels incredibly gratifying to be able to do what we do for the environment," he said. "Also, the values in San Diego County are incredible. I love San Diego because we have gone above and beyond to protect open space. We celebrate, promote and invest in our open space, our wetlands and our natural lands. It is so gratifying to play a small part here in what is happening in the city and the county."
From Rutgers to Old Town

Laska earned his degree in ecology from Rutgers University in New Jersey, worked for several environmental consulting companies on the East Coast, and eventually moved the practice to San Diego. Its headquarters are in Old Town.

Laska has more than 25 years of post-doctoral experience as an ecological restoration practitioner. Great Ecology focuses on improving the health and functionality of wetland, riparian, intertidal and upland ecosystems.

"When my head hits the pillow at night, I know we are doing great things for the environment," he said.

The company has conducted more than 1,000 projects since 2001, including projects throughout the world that total more than 100,000 acres of wetlands that have been evaluated, created, enhanced, restored and/or permanently protected.
 
Great Ecology also supported restoration planning after the Deepwater Horizon drilling rig oil spill in the Gulf of Mexico in 2010.
Moving Forward to Help the Salton Sea

Great Ecology is currently working at the Salton Sea with a geothermal company doing lithium extraction. He said he is looking forward to helping offset the impacts that will be made to the Salton Sea, "designing and creating a lot of habitat."

Laska said that winning the award and being recognized "from this super prestigious organization" is "incredibly gratifying."

The National Wetlands Awards Program is administered by the Environmental Law Institute and supported by the U.S. Environmental Protection Agency, U.S. Fish and Wildlife Service, and Natural Resource Conservation Service.
 
A committee of wetland experts representing federal and state agencies, academia, conservation groups and private-sector organizations selects the award winners.
Great Ecology

FOUNDED: in Manhattan, N.Y., in 2001 (moved to San Diego in 2010)
CEO: Mark Laska
HEADQUARTERS: Old Town
BUSINESS: Environmental consulting
REVENUE: $4 million in 2021
EMPLOYEES: 25
WEBSITE: 
http://www.greatecology.com

CONTACT: (858) 750-3201
NOTABLE: Founder Mark Laska, an avid cyclist, rode a bicycle across northern Israel earlier this year.