Young Female Founders' Summit Debuts
Tuesday, June 7, 2022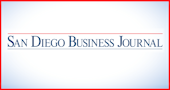 The San Diego Chapter of the Entrepreneurs' Organization (EOSD) will hold its 'Young Female Founders Summit' on June 23 at the Lavin Entrepreneurship Center at San Diego State University. The inaugural event, which will take place from 1 to 4:30 p.m., will bring 12- to 20-year-old girls and women together for an entrepreneurship-filled afternoon featuring speakers, panelists and healthy competition.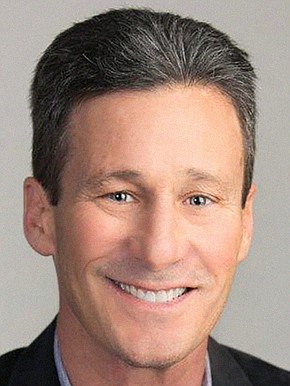 Summit attendees will hear from San Diego's leading female entrepreneurs and have the opportunity to connect with successful women founders, business owners and CEOs. Attendees will also partake in a new business challenge where they'll get to flesh out their creative ideas, collaborate with each other and have the chance to win prizes.
 
"We are thrilled to be launching the Young Female Founders Summit," said Rocco Cortese, current president of EO's San Diego chapter. "It's never too early to start thinking about entrepreneurship, and we believe it's especially crucial for girls to have role models and start learning about business at a young age. We're looking forward to bringing some of San Diego's most talented, notable and inspiring women together to share their experiences, provide practical tips and offer powerful advice to the future female generation of business leaders."
 
Girls and women ages 12 through 20 interested in attending the free event can learn more about Entrepreneurs' Organization and the summit by visiting EO's website at eonetwork.org/sandiego.

+++

The Conrad Prebys Foundation had added two new key members to its management team – Gil Alvarado as CFO and Nidia Castañeda as executive assistant to the CEO.
 
Alvarado, who most recently worked for Sacramento-based Sierra Health Foundation, brings more than 25 years of experience in institutional investing, private foundation fiscal management and portfolio oversight to his new role.
 
Castañeda previously served as the executive administrator for the Chicano Federation of San Diego and County Supervisor Nora Vargas' office.  

With assets of over $1 billion and annual grantmaking of more than $50 million, the foundation will continue to support community needs in San Diego through high-impact giving and strategic initiatives in visual and performing arts, youth development, health care, medical research and other areas, according to CEO Grant Oliphant, the former head of Pennsylvania-based Heinz Endowments who took the reins at the Prebys Foundation in March.

"We are committed to continue building a team worthy of the great opportunity this foundation has been given to help move San Diego forward," Oliphant said this week.

On September 15, Oliphant will serve as co-chair together with County of San Diego Black Chamber CEO Donna DeBerry at the 2022 Cause Conference, which is sponsored by the Better Business Bureau and the Business Journal. For more information, go to CauseSanDiego.org.