ENTERTAINMENT: BOARD GAME MANUFACTURER EXPANDS INTO DIGITAL, TELEVISION
Chapin Returns to The Op with New Directions
Tuesday, June 7, 2022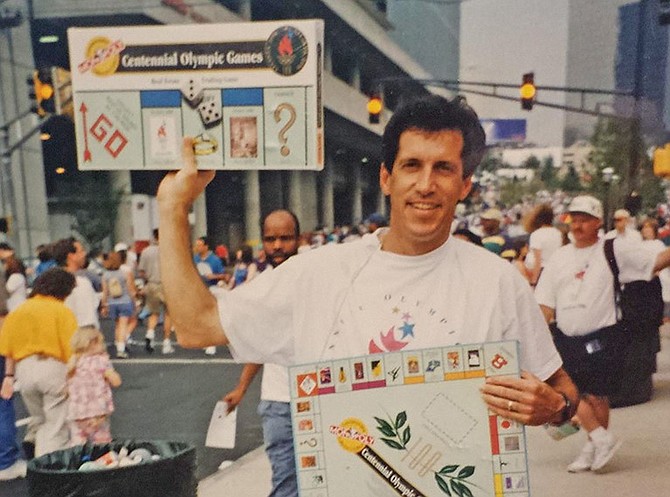 Dane Chapin describes himself as a lifelong "serial entrepreneur." So it came as no surprise when he stepped away from 
Usaopoly (The Op)
, a successful board game company he founded with his sisters in 1994, to pursue other business opportunities.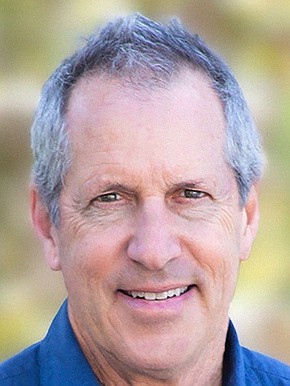 Over the last 14 years, Chapin co-founded real estate development company Zephyr Partners in 2008 and co-founded water bottle company Bindle Bottle in 2017.
 
But when Usaopoly CEO John Davis decided to retire this year, Chapin decided to return to the family business.

"[Davis] was ready for a break and I was ready to come back in. A confluence of timing and opportunity led me back to come in for my second chance after a 12-year absence," Chapin said, adding that his goal for The Op is to redefine it from "just a board game company" into "an entertainment company."
Lucrative Licensing
 
The Op's board games roots began with an idea to make Monopoly knockoffs based on cities around the U.S. Other companies were already making similar games by altering Monopoly enough to avoid trademark violations, Chapin said, but he didn't want to go that route.

"We presented [Hasbro] with the opportunity to knockoff the knockoffs and do authorized editions of Monopoly," he said.
 
Usaopoly was founded in 1994 with a two-year license deal and in 1996 the company had a breakout year with an Atlanta Olympic edition of the game, which Chapin actually sold from the trunk of his car to the crowds attending the summer games.

Following that success, Hasbro expanded the licensing agreement to other games like Clue and Yahtzee and included additional themes like pop culture, sports leagues, movies and brands like Disney and Harley-Davidson.
Original Content

Although the games The Op made based on Hasbro classics were selling well and the licenses were being renewed and expanded, Chapin said there was something missing in the company.

"Like anybody in life I didn't want to be a renter my entire life, so we started in the early 2000s looking at extending beyond the extensions of [Hasbro's] core products," he said.
 
In 2009, The Op launched its own game, Telestrations – a party game where players sketch words drawn on a card then other players guess what was drawn. The game was well received and was named "Best Party Game" by BoardGameGeek in 2010.
 
Other original titles from The Op include word guessing board game Blank Slate and color-themed game Hues & Cues.
Digital Expansion

In his time away from The Op, Chapin said he realized there is an opportunity for "a more diversified portfolio beyond the company's core offerings. "While we continue to secure on-trend licenses and provide games for fans of all ages, there are still several categories and mediums that we haven't fully tapped into that can take our signature games," he said.

Those mediums include digital versions of games and entertainment opportunities like television shows.
 
The Op is currently working on a digital version of Telestrations in partnership with Nerd Ninjas – a company out of Spokane, Washington, which is most known for its game Dice Throne.

The partnership with Nerd Ninjas began when they approached Usaopoly to help create an analog version of Dice Thrones based on Marvel Comics characters.

"We have the license [with Disney] so we partnered up with them," Chapin said.

Nerd Ninjas has now hired more staff and both companies are co-funding development of the digital Telestrations game.

"Telestrations ideally needs eight people to play it so you're not going to play it every night, but with the digital version we're building you're going to be able to play it in asynchronous time with friends, you're going to be able to play it with people all over the world, play with strangers," Chapin said. "I'm really excited about it. I think it could absolutely change the direction of Usaopoly and the opportunities we create for ourselves."

In addition to digital versions of its games, The Op is also exploring television shows based on their board games.

Because Telestrations is "a very funny game," Chapin said, The Op recently gathered eight comedians and made a rough-cut, unscripted pilot of them playing the game "to show an internal proof of concept."

The Op is currently developing the idea with a consultant who previously worked at developing unscripted shows at Nickelodeon, Chapin said. "There's still a lot of work to do, but it is something we're pursuing vigorously."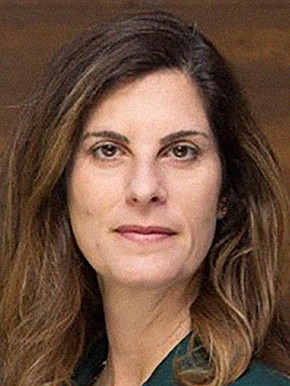 Team Building
To help with the launch of the new entertainment offerings, Chapin has added new members to The Op team – most recently, Jodi Wasserman as vice president of marketing. Wasserman spent the last 16 years at sports games and collectibles company The Upper Deck.
 
"I have been a huge fan of The Op games for many years, so being able to be a part of a company that I have admired and enjoyed for so long is like a dream come true," Wasserman said. "There is a wealth of talent and passion at The Op that is second to none and I can't wait to share the joy and laughter that our best-in-class products continue to bring to fans around the world."

In addition to Wasserman in the executive office, The Op has also added talented experience to its board of directors by bringing on John Eyler, a former CEO of both Toys 'R' Us and FAO Schwartz.
 
"He retired to San Diego about four years ago and we got reunited and so he joined the board in the last couple months. He's been an enormous help and influence," Chapin said.

With new talent and new digital directions, Chapin still wants to keep a strong presence in The Op's original business – board games.

"Board games are never going to go away. I think there's a strong return to board games," he said, pointing out that Telestrations is now published in 17 different languages. "People want an experience around the table without the distractions. There's a trend to engaging with people and nut just stuck with your nose in your phone."
Usaopoly (The Op)

FOUNDED: 1994
CEO: Dane Chapin
HEADQUARTERS: Carlsbad
BUSINESS: Family entertainment company and publisher and manufacturer of board games and puzzles.
REVENUE: Approaching $100 million in total revenue.
EMPLOYEES: 75
WEBSITE: 
theop.games

NOTABLE: The Op has maintained a licensing agreement with Hasbro to produce versions of its most popular titles for nearly 30 years.