LEADERSHIP: SDBJ'S CEO EVENT IS IN ASSOCIATION WITH BURNHAM CENTER FOR COMMUNITY ADVANCEMENT
WD-40's Garry Ridge to Receive Lifetime Achievement Award
Monday, June 6, 2022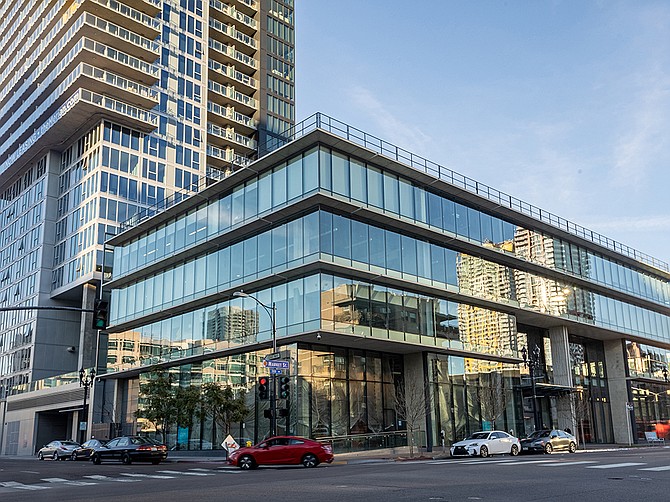 Garry Ridge, longtime CEO of WD-40 Company (NASDAQ: WDFC), will be honored with a Lifetime Achievement Award on Thursday, June 30 when the San Diego Business Journal presents its 2022 CEO of the Year Awards.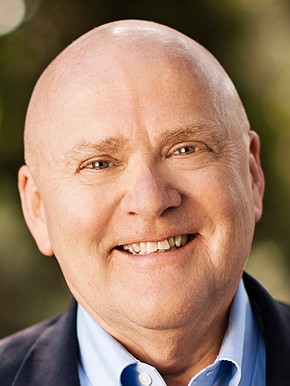 The awards are being presented in association with the Burnham Center for Community Advancement at its new East Village space at 1100 Market St., which is also UC San Diego's downtown campus.
The ceremony will be one of the first community events to be presented at the Park & Market venue, which was designed for community interaction.

Ridge — who is credited for creating WD-40's unique company culture that regards its employees as members of a "tribe" — has announced plans to retire as chief executive on Aug. 31 as part of a planned transition.

"I have worked with an exceptional group of people for the past 35 years, 25 years as their leader and CEO," Ridge said. "Culture is the amplifier of results, and the will of the people at WD-40 Company is what has made us successful. I am honored to accept this recognition; it truly belongs to the WD-40 Company Tribe."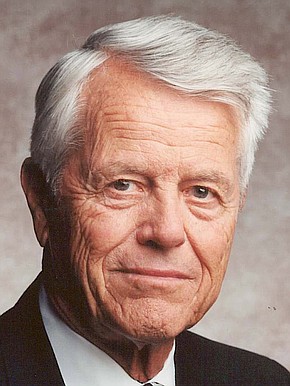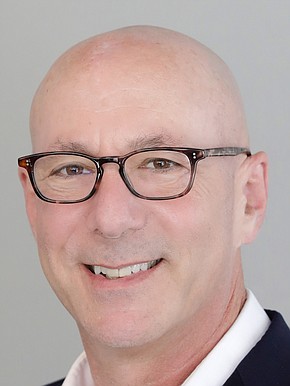 One Out of Many

The Lifetime Achievement honor is one of several awards that will be presented during the late afternoon ceremony on June 30.

Malin Burnham, founder and board chairman of the Burnham Center, will present the CEO of the Year Award in the Nonprofit category.

"The Burnham Center for Community Advancement is proud to partner with San Diego Business Journal to celebrate regional CEOs," Burnham said. "We have so many talented leaders that deserve to be recognized."

"We are excited to showcase our region's world-class CEOs and look forward to future partnerships with all of you to enhance our community," said Tad Seth Parzen, president and CEO of the Burnham Center for Community Advancement. "For example, we are so proud to have helped our binational region secure the World Design Capital 2024 designation. Together, we can accomplish so much more."

Parzen is one of the judges for the CEO of the Year Awards.
Thinking and Doing

Established in 2020, the Burnham Center for Community Advancement (BCCA) describes itself as "a think-and-do tank that helps make the San Diego binational region a better place to live, work and play for all. We serve as a nexus point where community stakeholders and multi-sector partners come together to identify regional needs, find innovative solutions and tackle some of our most pressing issues.  

"We believe that through collaboration, engagement, vigorous dialogue, research, data and best practices, we can build a platform for our community leaders, businesses, educators, workers, researchers, faith-based organizations, nonprofits, residents and government to move us forward.
 
"We will look at community-initiated policy priorities, partner driven initiatives and BCCA initiated campaigns through this process. Our goal is to tap the power of community collaboration and civic innovation to foster a region that opens doors, provides opportunity, helps the people of our great region prosper and becomes a place we are all proud to call home. Community forward. Together."

San Diego native Malin Burnham has long been part of the city's business community. He has been chairman of John Burnham & Company Insurance and Burnham Real Estate and has been involved in the business since 1949. In 2008, Burnham Real Estate was acquired by Cushman & Wakefield.
A Place to Gather

Philanthropic support from Burnham, David and Claire Guggenheim and many other generous community and business leaders made UC San Diego's downtown community space possible.

Designed by Gensler architects, the four-story building lies at the northwest corner of Park Boulevard and Market Street. It shares its block with a 34-story apartment tower.

The design and the architecture of the more than $50 million downtown center are meant to be welcoming. It is a space that promotes community engagement.
 
The two bottom floors are meant for events and are joined by a one-of-a-kind staircase. Spaces include a gallery, a 225-seat black box theater and a 58-seat cinema.

The upper two floors include classrooms and offices for the university and several community-focused organizations, including the space housing the Burnham Center for Community Advancement.

A dominant feature of the building is its 25-by-17-foot, two-sided video wall.
A Lesson in Company Culture

WD-40, the maker of the namesake all-purpose lubricant, is as much a San Diego icon as UC San Diego's Triton mascot or its Sun God statue. Garry Ridge has spent 35 years with the company.
 
He joined the company in 1987 as managing director, WD-40 Company (Australia) Pty. Limited, with responsibility for company operations throughout the Pacific and Asia. He held various management positions, including executive vice president and chief operating officer, and vice president of international. He became CEO in 1997 and joined the board of directors in the same year.

This summer, following Ridge's last day as CEO, he will turn over the reins to Steve Brass, who has been president and COO since 2019.

Ridge will keep his post as chairman of the board until WD-40's annual meeting on Dec. 13, when his board term will expire. He will then take the honorary title of chairman emeritus. Ridge will continue to serve as a strategic adviser to the company in a consulting capacity until June 2023.

Ridge is passionate about the learning and empowering organizational culture he helped establish at the company. The culture regards employees as members of a tribe. That identity is a big deal.

"We define tribe as a group of people who come together to protect and feed each other," the business says of its company culture. "As individuals, and as an organization, we aspire to live up to the behaviors of a tribe. For us, a self-sustaining and interdependent tribe share common attributes such as values, knowledge, celebration, ceremony and a strong sense of belonging."

Those who know him say Ridge's vision and leadership have positively impacted the WD-40 Company in both measurable and immeasurable ways.

Ridge is also an adjunct professor at the University of San Diego's Knauss School of Business, specializing in management, law and ethics. In 2009, he co-authored a book with business guru Ken Blanchard, titled "Helping People Win at Work: A Business Philosophy called 'Don't Mark My Paper, Help Me Get an A.'"

By having guests in attendance, the 2022 CEO of the Year Awards ceremony will be a departure from the last two years, when awards were presented virtually. Mike Fasulo of Sony received the Lifetime Achievement Award in 2020, while Joe Panetta of Biocom California received it in 2021.