EVS: CARLSBAD COMPANY RAMPING UP FOR PRODUCTION
Aptera Chooses China-based Battery Supplier
Thursday, July 14, 2022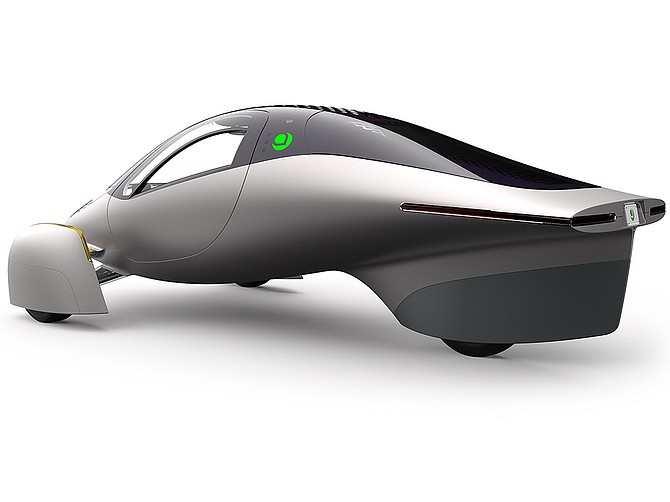 Carlsbad-based 
Aptera Motors
 has selected EVE Energy Co., Ltd., as the solar EV company's lithium-ion battery cell supplier. Aptera said it plans to utilize EVE's NMC 811 cylindrical cells in its vehicle's structural battery packs, which will be produced in San Diego.
 
Aptera Co-CEO Chris Anthony said the impetus for choosing the NMC 811 cells – as opposed to other variations – remains Aptera's "efficiency-first ethos."
 
Anthony said EVE Energy's NMC 811 cells are one of the lightest and most "energy-dense" cells available, resulting in an ultra-lightweight vehicle capable of high performance and extended range with proportionally less battery mass.
 
Founded in 2001, EVE Energy is a leading lithium battery manufacturer which uses its core technology and solutions for consumer, power, IoT, electric vehicle and energy storage system applications.
 
The Huizhou, China-based company, which has more than 16,000 employees worldwide, maintains sales and distribution hubs in Europe, Asia and the U.S.

The supplier announcement from Aptera, made in late June, comes as the company continues to finalize crucial supply chain agreements prior to beginning production, which the company said will start later this year.
 
EVE uses state-of-the-art lithium-based chemistries to produce a wide range of battery cell products and is currently one of top listed EV/ESS lithium battery suppliers for first Tier EV/ESS customers worldwide.  

"It's an honor to work with yet another leading supplier with an impeccable reputation and product to match," Anthony said. "The decision … enables us to maximize efficiency in Apterae capable of over 1,000 miles of range per charge."
 
"As we continue to drive solar mobility forward by designing the most efficient vehicles, this partnership with EVE Energy represents all that our team has accomplished," Anthony added. "We're very pleased to utilize EVE's cells in our battery packs."
 
Aptera Motors is poised to deliver the world's most "technologically advanced" solar electric vehicles (sEV), made possible by breakthroughs in battery efficiency, aerodynamics, material science and manufacturing.  

The company's lightweight three-wheeler is the first in a series of eco-friendly vehicles that will be offered for consumer and commercial use.
 
Aptera's vehicles have the longest range of any production vehicle with 1,000 miles per charge and the ability to travel up to 40 miles a day on free power from its integrated solar panels.
 
With only six key structural parts, Aptera's unique egg-shaped body style allows it to slip through the air using far less energy than other electric and hybrid vehicles on the road today.  

To date, Anthony said that the company has taken more than 20,000 reservations for its initial three model types – named Luna, Noir and Sol.

The vehicles, priced from $25,900 to $45,000, can go from 0-60 miles per hour in three and a half seconds and reach a top speed of 110 miles per hour.
Aptera Motors

FOUNDED: 2019
Co-CEOs: Chris Anthony and Steve Fambro
EMPLOYEES: 100+
HEADQUARTERS: Carlsbad
BUSINESS: Solar EV manufacturer
WEBSITE: 
aptera.us

NOTABLE: Aptera's staff has increased more than ten-fold as it prepares for commercial production.