PHARMA: SCOTUS RULING TRIGGERS STOCK SURGE
Evofem's Wild Ride
Monday, July 11, 2022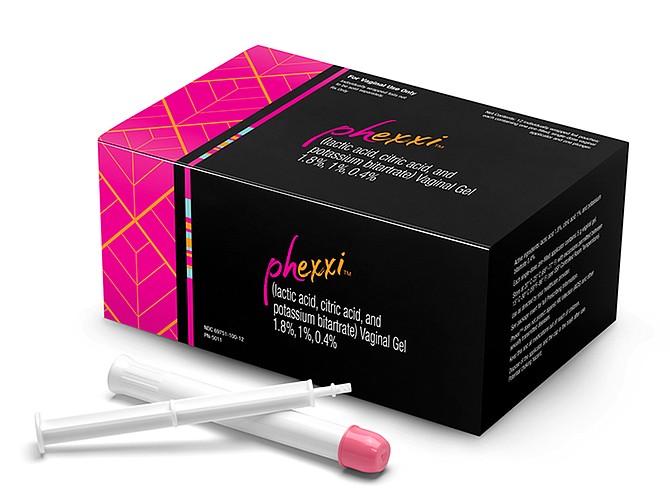 The Supreme Court ruling to end federal abortion protections in the U.S. has sent San Diego-based 
Evofem Biosciences
' stock on a rocket ride in recent weeks.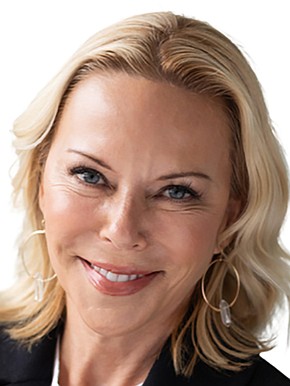 The day after the SCOTUS announcement regarding Roe v. Wade, Evofem Biosciences (NASDAQ: EVFM), maker of hormone-free contraceptive Phexxi, saw its stock nearly triple – $.37 to a high of $1.43 per share. In the weeks following, the stock dropped to around $1.10 before climbing again to over $1.50 on July 7.

Evofem is one of a handful of biotech firms that immediately drew interest from retail investors. Other companies included Agile Therapeutics, Inc. who makes a transdermal contraceptive patch for women, Atlanta-based Femasys, and another San Diego-based company Dare Bioscience (NASDAQ: DARE) who is developing on a hormone-free contraceptive for women that is worn monthly.
 
"We have seen a surge in retail investor buying in these names on the back of the U.S. abortion ruling, with Agile and Evofem increasing most significantly relative to historical averages," Lucas Mantle, analyst at Vanda Research, told Reuters.
'Center Of This Storm'
 
"Our organization and everybody in it feel like we are at the center of this storm," said Evofem CEO Saundra Pelletier. "We need to do everything we can to get as many women access as absolutely possible. We know that access to contraceptives is more critical now than ever."  

Evofem's ability to provide women "critical" access to Phexxi was bolstered by the reaction to the SCOTUS ruling – and came at a time when the company was facing critical challenges of its own.
 
In May, Evofem avoided delisting on the NASDAQ by reverse splitting its stock only to have its stock price return to sub-dollar levels.
 
Even after a recent string of positive news prior to the SCOTUS ruling – including data showing Phexxi has 99% effectiveness in preventing pregnancy, a deal with a new manufacturer that lowers the cost of producing Phexxi by 45%, and a deal with one of the country's largest pharmacy benefit managers to carry Phexxi – the stock price continued to decline. CEO Pelletier attributed it to "merciless" short selling.
A 'Change Overnight'
 
Beyond piquing the interest of retail investors and staving off the short sellers, the SCOTUS ruling also triggered support from the federal government.
 
On June 27, Department of Health and Human Services Secretary Xavier Becerra, Department of Labor Secretary Marty Walsh and Treasury Secretary Janet Yellen issued a letter to group health plans and health insurance issuers reminding them of their obligations under the Affordable Care Act (ACA) to provide coverage for contraceptive services at no cost.
 
"Some plans were not following those guidelines," Pelletier said, adding that despite the guidelines in the ACA to ensure access to FDA-approved contraception, there were still plans that were refusing to cover Phexxi. "They were saying that it was their interpretation. They were sort of getting around it. I can tell you now those days are over."
 
The SCOTUS ruling brought "change overnight," Pelletier said. "They now don't want to be the holdouts against women."  

Despite the rules in the ACA, Pelletier said it is likely that anti-abortion activists will soon target contraception and try to ban IUDs and "morning after" pills like Plan B and other oral contraceptives. In his opinion on the abortion ruling, Justice Clarence Thomas signaled that prior rulings based on the right to substantive due process in the Fifth and Fourteenth Amendments, like the 1973 Roe vs. Wade ruling that allowed for legal abortion that was overturned, should be reconsidered. Among those prior rulings are decisions allowing for contraception.
 
"We think it is very likely that there are going to be a huge number of states that are going to start banning different forms of contraception that they believe either act as abortifacients or negatively impact a woman's natural body," Pelletier said, and pointed out that out Phexxi could be "the last product standing" in some of these states because, unlike IUDs or oral contraceptives, it acts to prevent pregnancy and not end one after insemination.  
Shoring Up Market Position
 
On June 30, in the midst of the flurry of market activity following the SCOTUS ruling and remarks from Justice Thomas, Evofem announced that the U.S. Patent and Trademark Office had granted Phexxi additional patent protection – ensuring Phexxi will not be replicated by a generic though 2033.
 
"We're doing all these operational things to make sure that we are going to show up when women need us," Pelletier said.
 
The patent protection announcement followed a June 28 announcement that Evofem reached an agreement with one of the nation's largest pharmacy benefit managers (PBMs) to ensure most women covered by the plan can fill Phexxi prescriptions without restrictions such as prior authorization or step therapy.
 
"This new agreement removes existing barriers, allowing women in the U.S. covered by this plan to fill their Phexxi prescriptions immediately," Pelletier said. "We have already seen a significant increase in the profitability of each Phexxi prescription this year, and we look forward to further prescription growth while providing millions of more women with barrier-free access to Phexxi."
 
With the removal of the prior authorization process for this PBM, which took effect on July 1, Evofem anticipates saving approximately $400,000 through the end of 2022 and close to $1 million on an annualized basis.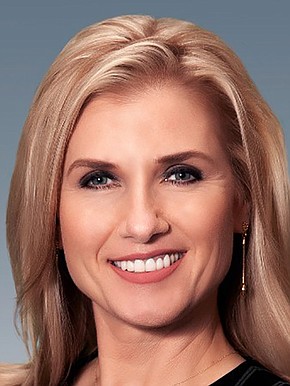 "Evofem's sales force continues updating doctors and their offices about these new agreements, paving the way for easier access to Phexxi," said Katherine Atkinson, chief commercial officer of Evofem.
 "We are proud to work with payers that understand the need to provide access to non-hormonal contraception for women, and we anticipate the number of women filling their Phexxi prescriptions will continue to notably rise for the remainder of this year and beyond, as it has since the start of 2022."
 
The June 28 deal is the latest this year which already saw the company sign agreements with payers in California, Utah, Hawaii and the Pacific Northwest region, as well as many state Medicaid systems. The challenge now, Pelletier said, will be to educate politicians in states likely to ban contraceptives about Phexxi's unique attributes that make it different from the oral contraceptives and IUDs they are likely to target next.
 
"Unfortunately, this terrible situation has created a gap in access that we're really leaning into," she said.
Evofem Biosciences

Founded: 2007
CEO: Saundra Pelletier
Business: Hormone-free birth control for women
Headquarters: San Diego
Stock: EVFM (NASDAQ)
Revenue: $8.2 million (FY2021)
WEBSITE: 
www.evofem.com

CONTACT: 858-550-1900
Notable: Phexxi (EVO100) is currently in trials for efficacy to be the first STI prevention product for women.