REAL ESTATE: $250M PROJECT EXPECTED TO OPEN IN 2026
Downtown Tower Will Be a First for Toll Brothers Apartment Living
Wednesday, July 6, 2022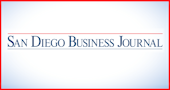 Toll Brothers Apartment Living
– one of the nation's most prolific apartment developers – is building its first San Diego apartment tower at the edge of Little Italy.At 37 stories with 363 apartments, The Lindley will be among the company's largest projects, said CEO Charles Lindley Elliott, from whom the building takes its name.
In building The Lindley, Toll Brothers Apartment Living is planting its flag in San Diego, Elliott said. "We want to show everybody the type of product we deliver being true to the brand we've been delivering for 60 years."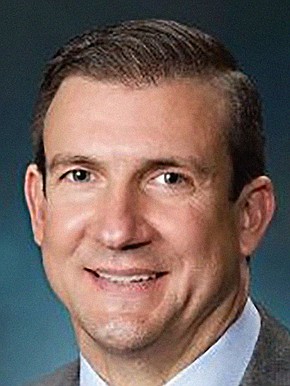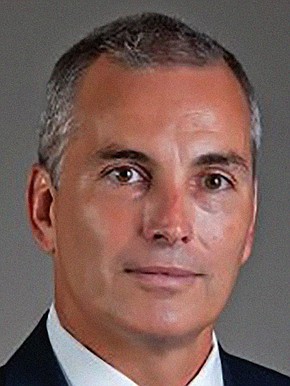 Dynamic

Costing an estimated $250 million, the 145-foot-tall Lindley at 803,936 square feet will cover about half a city block at the corner of Ash and Columbia streets.
Toll Brothers Apartment Living picked the site in the Columbia District touching Little Italy because "it's arguably the most dynamic part of San Diego County, really one of the most dynamic parts of Southern California," said Michael McCann, Southern California director of development and acquisition.
Part of the site had been a surface parking lot and had included a small office building that was originally a bank and later used as a construction office when the adjacent Carte hotel was being built, McCann said. "We're effectively taking an under-used piece of real estate and turning it into a great location for people to live."
Elsewhere

In San Diego County, the company also was chosen to develop the new Oceanside Transit Center on a 10.5-acre site.
Still in permitting stages, the Oceanside project would include 547 apartments in two podium-style buildings, a 141-room hotel, 50,000 square feet of office space that will include the new headquarters for the North County Transit District (NCTD), and a public parking garage, McCann said.
The plans call for Toll Brothers to build an additional 200-plus apartments on the site when NCTD moves into the office space.
In California, Toll Brothers Apartment Living also built the 262-apartment Cameo apartments in Orange, finishing it in February 2021 and selling it in September 2021.
The company also is building a 218-apartment complex, the Rafferty, in Santa Ana that is scheduled to open in the first quarter of 2024.
Other projects are in the pipeline totaling about 1,500 apartments in Warner Center, Culver City and Long Beach.
Tenants

Due for completion in March 2026, The Lindley was designed by Joseph Wong Design Associates (JWDA) based in Bankers Hill and is aiming for LEED gold certification for its energy efficiency.
Swinerton Builders with San Diego offices in Rancho Bernardo is the general contractor and EPT Design is the landscape architect with San Diego County offices in Encinitas, and StreetSense with offices in Los Angeles is the interior designer.
The Lindley will have a mix of studio apartments of 535 square feet, one-bedroom apartments of 813 square feet, two-bedroom apartments of 1,085 square feet, and townhomes and penthouse apartments of 1,548 square feet, McCann said.
It also will have 59 apartments that will be used as extended-stay rentals – The Lindley Suites - for people in San Diego for short periods who don't want to stay in a hotel.
Four of the townhomes will have rooftop decks, Elliott said.
With the exception of the townhomes and penthouses, monthly rents will average about $3,500, McCann said. Rents haven't been determined for the townhomes and penthouse apartments.
McCann said that The Lindley was designed to attract a broad range of tenants but will most likely appeal to people in their late 20s to mid-30s – the so-called millennial generation, "people who are just active people and want to be in very dynamic areas."
The Lindley also will have 12,247-square-feet of retail space, 22,278-square-feet of amenities, and 561 parking spaces.
The retail space was designed to include at least one high-end restaurant, McCann said.
Amenities will include capacity for 222 electric vehicle charging stations in the garage, concierge service, a secured package room, keyless entry to the apartments, an outdoor pool and spa, barbecue grills, a pet spa and dog walk, an indoor/outdoor fitness center, massage rooms, yoga spaces, a sauna, coworking spaces, a game room, club room, lounge and wine bar.
Rooftop amenities will include a demonstration kitchen, lounge, and sky deck.
Opportunity

In lieu of providing affordable apartments on site, Toll Brothers Apartment Living is contributing $14 million toward construction of 35 apartments in a 42-apartment East Village affordable housing project being developed by Trestle Development – exceeding what the company would have to provide in The Lindley under city inclusionary housing rules, according to McCann.
"That's really the best way to provide an opportunity for people and get them out of a situation where they need affordable housing," McCann said. "The city gets more affordable units out of it and the actual constituents who they're trying to help are getting a much better solution."
Toll Brothers Apartment Living
Founded: 2011
Headquarters: Fort Washington, PA
President: Charles Elliott
Business: Apartment developer
Employees: 200+
Website: 
TollBrothersApartmentLiving.com

Contact: 215-938-8230
Social impact: Toll Brothers has raised more than $10 million for the American Cancer Society.
Notable: Toll Brothers Apartment Living is the apartment development division of Toll Brothers, Inc. The National Multifamily Housing Council (NMHC), a trade organization, in 2022 ranked Toll Brothers Apartment Living as the 11th largest apartment developer in the U.S.