DAHLIN CEO Nancy Keenan Named to Hall of Fame
Wednesday, July 6, 2022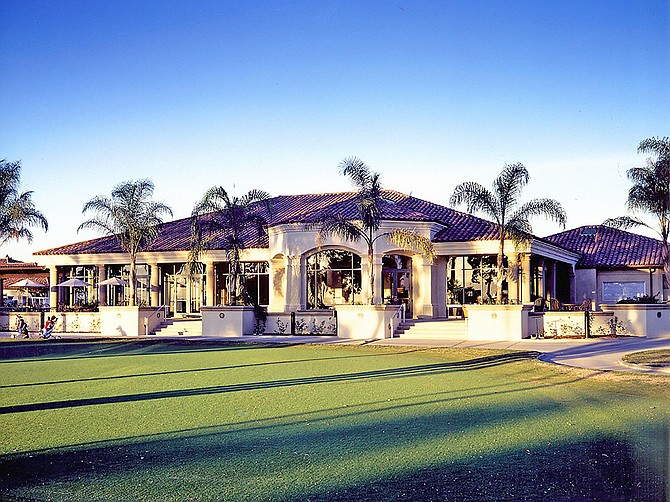 San Diego architect Nancy Keenan, president and CEO of 
DAHLIN
, has been inducted into the California Homebuilding Foundation Hall of Fame.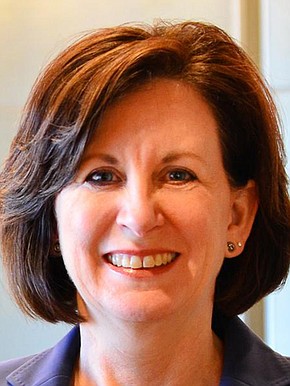 The Hall of Fame was designed to annually honor "outstanding individuals who exemplify leadership, innovation, and philanthropy in the homebuilding industry," according to the organization.

"It's significant for me because looking at a whole lifetime of anything anyone has accomplished, it's incredible to think that I made it there," Keenan said.

DAHLIN has offices in downtown San Diego but Keenan is based in DAHLIN's headquarters in Pleasanton. She said that she often works from her Carlsbad home, traveling to the main offices as needed.

A graduate of Arizona State University with a bachelor's degree in architecture, Keenan has been president and CEO of DAHLIN since 2014.

Keenan's favorite project is one that she did early in her career, the Coronado Golf Course clubhouse, built in 1996, which she described as a having classic Spanish architecture.

"It's timeless in its design," Keenan said. "It was one of the first major commercial projects that both I did and the San Diego office did. It has been remodeled internally a few times but it really is timeless architecturally."
Supportive and Disciplined

DAHLIN started out focusing on homebuilding clients but has expanded the practice to work in health care, office design, multi-family, and is working on several projects with the San Diego Unified School District, Keenan said.

"We recently started gearing up our interior design team," she added.

Doug Dahlin, who founded DAHLIN in 1976, said that Keenan "has really driven the company in terms of its diversity of practice and geographic practice."

"Nancy is a very talented design architect and she comes from personally designing community centers, clubhouses, that kind of thing, mostly in Southern California because she was head of the San Diego office and Irvine before she became president of the whole company," Dahlin said. "She's as good if not better at designing the company as she is at designing buildings. She has the same approach to it. She's a very supportive person but very disciplined at the same time."

Keenan said that the firm has opened in office in the Seattle suburb of Bellevue, opened an office an Salt Lake City last year, and is in the process of opening an office in Austin.

Over the past five years, the staff has grown from about 130 to about 180, with San Diego growing the most, going from fewer than 20 people five years ago to 31.

Including himself, Dahlin said Keenan is the third person from the company to be inducted into the Hall of Fame. The other is General Manger Chip Pierson, Dahlin said.
Changing Profession

The mother of two grown daughters, Keenan said that as a child, she wanted to be a doctor, "then I realized when you're a doctor, everybody's sick. I'd rather be in architecture and design where everybody's happy."

Becoming an architect also made sense because "I've always drawn. I've always been an artist."

"In my day in architecture school you had to be able to draw," Keenan said, adding that she still paints watercolors as a hobby.

Much of the work is now done on computers.

"What we actually do as architects will change. The idea that we will draw every line in a building has changed. That does not happen anymore. There's a few of our designers that still draw by hand," Keenan said, but she noted that they are a rarity. 

DAHLIN
Founded: 1976
Headquarters: Pleasonton, CA
CEO/President: Nancy Keenan
Business: Architecture, planning and interior design
Employees: 180
Website: 
https://www.dahlingroup.com

Contact: 619-235-1667
Social impact: DAHLIN and its leaders support and sit on boards of directors at nonprofit organizations such as HomeAid Northern California, Building Industry Technology Academy (BITA), CA Building Foundation (CBF), NOMA and Bay Area Rescue Mission in Richmond.
Notable: DAHLIN is a diverse architecture, planning and interiors practice. The firm works with developers, local governments, and private clients.