NONPROFITS: REBRAND BETTER REFLECTS ORGANIZATION'S MISSION
New Look for San Diego Foundation
Monday, July 4, 2022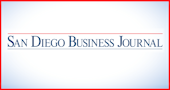 As it approaches 50 years of work in the region,
San Diego Foundation
has upgraded and updated its look – and dropped the "The" from its name.
Now known as San Diego Foundation, the local nonprofit that helps other nonprofits also has a new logo and brand mark thanks to the design work of John Ball, principal and creative director of MiresBall Brand Design, and his team.
"People, partners and community are the heart and soul of our work and our new logo reflects this," said Mark Stuart, president and CEO of San Diego Foundation. "It also demonstrates our commitment to collaboration, inclusivity and the San Diego region."
Since 1975, San Diego Foundation has been working collaboratively with nonprofits, public agencies, businesses, philanthropical groups, education partners and other community leaders to create new strategies and solutions for the region's most pressing challenges.
It manages and invests donor-advised charitable funds for individuals, families, businesses and agencies, supporting nonprofit organizations that strengthen the community.
The change isn't the first re-work in its history, but this revitalization of its look comes as San Diego Foundation seeks to better show the vast palette of what it does in the community.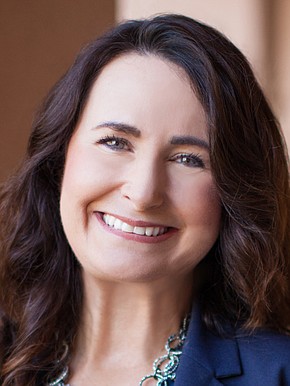 "During our strategic planning process from 2019 to 2021, we realized that our 22-year-old brand no longer reflected our future direction," said Theresa Nakata, San Diego Foundation vice president, chief marketing and communications officer. "The new brand better equips us to communicate our leadership and impact in the region."
Through nearly five decades, San Diego Foundation donors have given more than $1.3 billion to support more than 1,800 nonprofit organizations that provide assistance and open up opportunities to people throughout the county.
New Look Has Purposeful Seven Colors

The new look boasts a multi-color design that suggests diversity and inclusion as San Diego Foundation wants to reinforce its goals for improving the lives of all people in the region.
The brand's new color palette highlights the group's seven focus areas – racial and social justice; environment; children and families; workforce development; senior well-being; education and crisis philanthropy.
"Each program has its own designated look to reflect diversity and for better awareness generation," Nakata said.
There also a new signature shape that looks like an arched window and the website uses icons that show core concepts.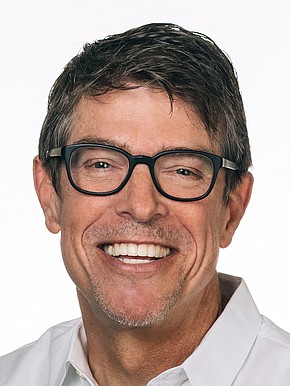 Ball said that the design of the new brand identity better reflects San Diego Foundation's mission to advance racial and social justice, foster equity of opportunity, build resilient communities and deliver world-class philanthropy.
Ball said the design was inspired by the foundation's original logo from 1975, the new identity represents a nexus of partners coming together to create positive change. Its new circular composition suggests optimistic imagery of sun and flowers that reinforce a regional focus.
"We wanted to make a visual impact in a way that people will sort of see it and stop for a second," Ball said. "The next job is to make sure people get some kind of emotion or information out of it, to make sure we connect with them and create that response."
Makeover Reflects New Strategic Plan

The makeover also better reflects San Diego Foundation strategic plan launched one year ago.
"When an organization has a transformative change, it's customary to reflect its new direction and mission in a new name and identity," Stuart said.
He said that last year, when San Diego Foundation adopted a new mission, vision and strategic plan, its leadership came to the realization that its brand of more than 20 years "no longer reflected our future direction."
In July 2021, after two years of discussion and planning with donors, nonprofit partners, staff and board members, the new strategic plan includes a vision for just, equitable and resilient communities.
It also focuses San Diego Foundation's work in four key pillars of advancing racial and social justice, fostering equity of opportunity, building resilient communities and delivering what its leaders call "world-class" philanthropy.
San Diego Foundation

FOUNDED: 1975
PRESIDENT AND CEO: Mark Stuart
HEADQUARTERS: Liberty Station, Point Loma
BUSINESS: Community foundation
REVENUE: $12.88 million in 2021
EMPLOYEES: 75
WEBSITE:
www.sdfoundation.org
CONTACT: (619) 235-2300
NOTABLE: New logo and branding part of updated strategic plan by 47-year-old nonprofit.