ECONOMY: SOME 7,000 API COMPANIES GENERATED $5B IN REGIONAL ECONOMIC IMPACT IN 2021
Study: Asian, Pacific Islander-Owned Businesses Key Contributors to Local Economy
Wednesday, January 26, 2022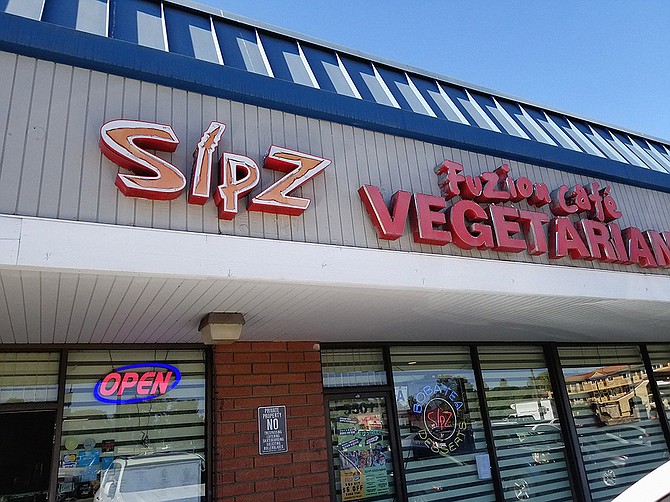 According to a new report, San Diego County's Asian and Pacific Islander (API)-owned businesses generated $5 billion in regional economic impact in 2021, a significant figure underscoring the sales activity of more than 7,000 API firms in the region.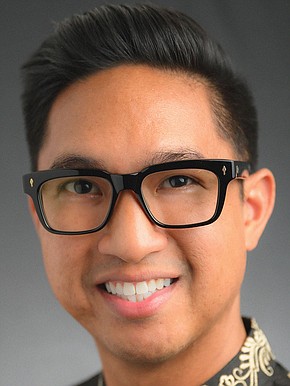 But API-run businesses in the region have been facing unique issues and challenges, many related to the COVID-19 pandemic, according to the report, titled "The State of Asian & Pacific Islander-Owned Businesses in San Diego County 2021-22."
 
The report was released late last year by the 
Asian Business Association of San Diego
.

The comprehensive report, commissioned by the San Diego and Imperial Small Business Development Center Network, T-Mobile and Booz Allen Hamilton, examines the API-owned business community in the San Diego region and evaluates the impact of the COVID-19 pandemic.

Among other insights, the study revealed that overwhelming concerns faced by API-owned businesses in San Diego are largely connected to recruiting and retention of qualified workers while managing costs of doing business.
Wrestling with wage pressure and cost of employee benefits also continue to be part of the narrative.
Getting Businesses Back on Track During COVID

The research shows that many API business owners are years away from recovering financially from the pandemic and are in need of more business and financial assistance. The report looks to inform the community, local leaders and policy makers about how to secure equity in the economy and help businesses in San Diego County get back on track.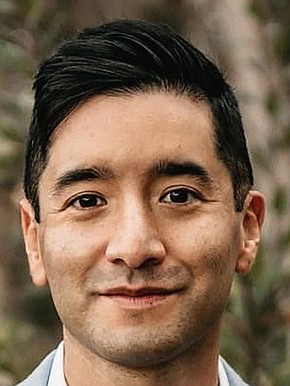 "We have one of the largest API business communities in the country in San Diego, it's really interesting," said Vince Vasquez, the principal investigator and economic data analyst involved in the report.
 
"We have a community that is more pro-business and business-friendly, more oriented toward smart collaborations in contrast with Los Angeles and New York City, cities with larger populations but where it's more expensive for cost of living and cost of housing. There are fewer stakeholders here, with a smaller pond and more willingness to have relationships and a willingness to work together," added Vasquez, who is a director at the Asian Business Association of San Diego.
Lack of Computer Skills Hurt Businesses Looking for Grant Opportunities

Some local API-owned business owners reported difficulties navigating websites when seeking to apply for different government grants offered to help ease the financial toll during the pandemic.

Jason Paguio, president and CEO of the Asian Business Association of San Diego (ABASD), said that some business owners lack basic computer skills and are without a digital or web presence, a situation that hinders their ability to reach the public.

ABASD seeks to build sustainable communities through inclusive economic development and offers educational workshops, technical assistance, business mentorship and access to capital to minority-owned small and disadvantaged businesses, entrepreneurs and startups.
 
It also has an associated foundation that develops future business leaders via educational programs, scholarships and economic development training.

Throughout the pandemic, ABASD has been assisting local businesses gain access to grant relief and support that are helping them stay in business.

Additionally, the report uncovered that more than one in 10 API business owners reported being racially harassed or discriminated against during the pandemic.

Paguio said the findings are already helping the group identify and better understand the needs of the API business community.

"The study helped affirm some things our business advisors deal with on daily basis," he said. "We knew that a lot of the relief funding from federal, state and local entities was first-come, first-serve, and that language barriers, lacking cultural competency connections and communication challenges were issues."
Smart policy solutions are key to helping the API community

The report outlines the importance of smart policy solutions and new programs that will help the nearly 90,000 total jobs created from API-owned businesses in the region.
 
In San Diego County, API-run businesses employ more than 75,000 employees with an annual payroll of $2.5 billion, the report says.

Data from the U.S. Census Bureau shows that just over 13 percent of the regional businesses in San Diego are owned by Asian and Pacific Islanders. The number is a little over 10 percent nationally.

Sylvia Le, the daughter of Vietnamese immigrants, and who herself was born in Vietnam, runs three restaurants and one coffee/espresso bar in San Diego, with her brother, Win Le.

She said the family-run establishments – Sipz Vegetarian restaurants and Dripz Coffee – have successfully pivoted their service models during different stages of the pandemic. They – begrudgingly – had to raise some of their prices to keep up with shortages of supplies, and Le said she is grateful that loyal customers from as far back as 20 years when the first Sipz opened are still frequenting the businesses.
 
But Le said they continue to experience worker shortages.
 
"Sometimes I am going day by day about being open," Le said. "We depend on the health of our team. At our North Park restaurant, we have a team of three.
 If one person is out or one is sick, we might have a problem. We just call each other and text each other all the time. None of us can afford not to work."
ASIAN BUSINESS ASSOCIATION OF SAN DIEGO

Founded: 1990
President and CEO: Jason Paguio
Members: More than 30,000 Asian and Pacific Islander-owned businesses in San Diego County.
Website: 
www.abasd.org

Notable: The group is a leader in public policy and advocates for an inclusive economy that works for all.
Contact: (858) 277-2822