DEFENSE: LEADERSHIP CHANGES FOLLOWS SALE
New Chairman, CEO for Cubic
Monday, January 17, 2022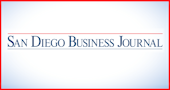 Stevan Slijepcevic, a former Honeywell Aerospace executive, has taken the CEO's chair at 
Cubic Corp.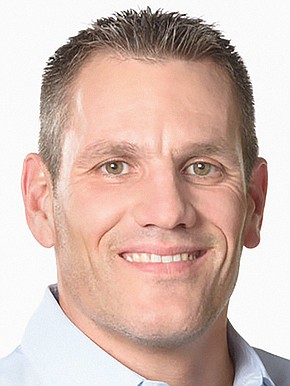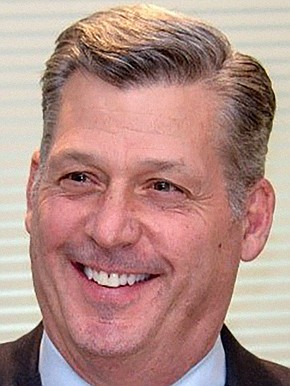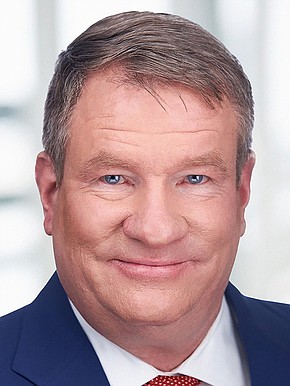 Cubic also named a new chairman, Mac Curtis, who has held several leadership roles in the government technology sector. The changes were announced on Jan. 5.

They replace Brad Feldmann, who stepped down as chairman, president and CEO.
 
Cubic, a specialist in technology for military and transportation agency customers, had been publicly traded up to mid-2021. Veritas Capital and Evergreen Coast Capital — the latter an affiliate of Elliott Investment Management L.P. — took Cubic private in a transaction valued at approximately $3 billion, including the assumption of debt.

Cubic reported $1.48 billion in revenue in 2020. Both its defense and transportation businesses offer customers advanced technology. One example: Cubic provides electronics for the state-of-the-art F-35 Lightning II fighter jet built by Lockheed Martin Corp. (NYSE: LMT).
Sights Set on Growth

In a statement issued by the company, Slijepcevic said he sees more growth ahead.

"Cubic has an unparalleled history of creating critical integrated solutions for its customers, forming deep relationships predicated on its industry-leading ability to address the mission-critical needs of our customers," the new CEO said.
 
"With a strong foundation in place and clear opportunities ahead, Cubic is at an exciting inflection point. I am excited to leverage my operational expertise and experience growing diversified businesses — in partnership with the talented Cubic team, Mac and the rest of the board — as Cubic embarks on its next era of growth as a private company."

"Cubic's focus on innovation and customer service has driven its rapid growth and success to date," said Curtis. "On behalf of the board, we are grateful to Brad for his leadership over the past two plus decades, which established a strong foundation and positioned Cubic as an industry leader."
Aerospace Background

Slijepcevic, Cubic's new CEO, holds bachelor's and master's degrees in aerospace engineering from Purdue University as well as a master's degree in business administration from Indiana University. He joined Honeywell Aerospace in 1995 and rose through the company, taking on several vice president roles. He was named president of Electronic Solutions in October 2019. There he was responsible for long-term strategic planning, as well as the successful development and execution of the company's annual operating plan to optimize profitability.

Honeywell Aerospace supplies products and services for virtually every commercial, defense and space aircraft in the world. In 2020, the aerospace business contributed $11.5 billion to the $33 billion in overall sales of Honeywell International (Nasdaq: HON).

Curtis, the new chairman, holds a bachelor's degree in civil engineering from the Virginia Military Institute. He served as chairman and CEO of information technology specialist Perspecta from June 2018 until his retirement in May 2021. During that time, he helped to create and launch Perspecta, guiding it toward becoming a publicly traded company and, later, toward its sale to private owners. Prior to June 2018 he served as CEO of Vencore, one of the companies that was merged to create Perspecta.

Peraton, a defense contractor owned by Veritas Capital, acquired Perspecta in May 2021.
Thanks to the CUBES

Feldmann offered a public goodbye in a LinkedIn post on Jan. 5.
"Sadly, last Friday was my final day at Cubic," the former CEO wrote. "It has been my greatest privilege to be on the Cubic team for over 20 years. Fellow CUBES have always inspired me with their innovation, hustle and tenacity for 'Winning The Customer.' You are to be applauded for creating market leading positions in urban revenue management, 'Top Gun' and ground training systems, transportable satellite communications, and the processing and dissemination of full motion video to better serve our customers."
 
Feldmann, a U.S. Air Force Academy graduate, was named president of Cubic Defense Systems in 2008. He became president and COO of Cubic Corp. in 2013, and was named CEO one year later. Feldmann received the San Diego Business Journal's CEO of the Year Award, in the large public company category, in 2021.

Cubic has a colorful and diversified history — and has not focused exclusively on high technology. In the last century, it produced elevators as well as pizza boxes.

The corporation's transition to private ownership had dramatic moments during the early months of 2021. Singapore Technologies Engineering made a rival bid for Cubic, offering $76 per share, compared to the $70 per share offered by Veritas and Evergreen. The Cubic board nevertheless recommended going with Veritas and Evergreen.
Cubic Corp.

FOUNDED: 1951
CEO: Stevan Slijepcevic
HEADQUARTERS: Kearny Mesa
BUSINESS: Defense contractor and provider of technology for transportation agencies
REVENUE: $1.48 billion in 2020
EMPLOYEES: More than 1,100 full-time employees
WEBSITE: 
www.cubic.com

NOTABLE: Founder Walter J. Zable ran Cubic for more than 60 years, until 2012; The business has occupied the corner of Balboa Avenue and Ruffin Road since 1963
CONTACT: 858-277-6780