WITH THE ARRIVAL OF OMICRON, PANDEMIC'S SECOND WINTER TAKES ON A DIFFERENT TONE
Area Hospitals Innovate to Offset Workforce Shortages Compounded by COVID
Monday, January 17, 2022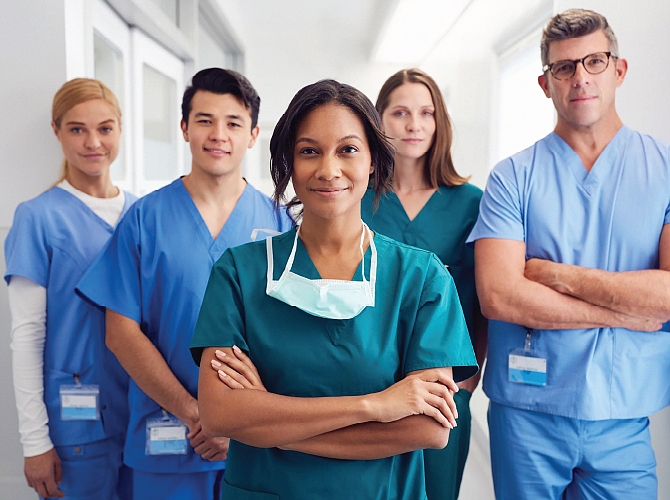 As the Omicron variant of COVID-19 races across San Diego County infecting record numbers of residents, healthcare leaders are battling to keep their facilities staffed and fully operational. State health officials reported this week that one-third of all California hospitals are reporting critical staffing shortages.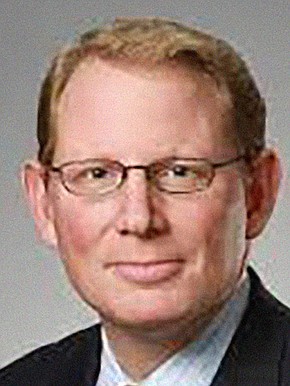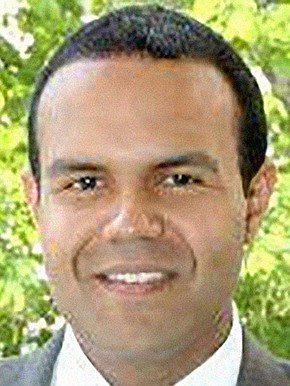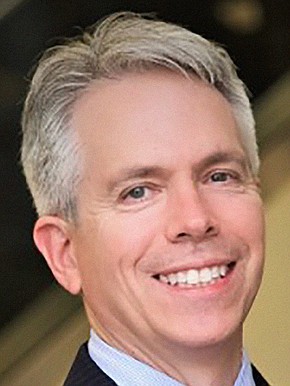 In December, Moody's Investors Service published a report predicting staffing shortages and increased labor costs will continue to pressure hospital operations throughout 2022. "Labor costs indeed are the challenge that the sector is facing over the next year and will result, in our opinion, in driving expenses at a rate higher than revenue growth," said Brad Spielman, VP and senior credit officer at Moody's and the author of the report.  

If the Omicron surge continues into February and March, the Centers for Disease Control said this week that it may allow healthcare workers to return to work even if they have tested positive for COVID but remain asymptomatic – or are only mildly infected and "well enough and willing to work."  

"When there are no longer enough staff to provide safe patient care," the CDC guidance also said, hospitals could be forced to "implement regional plans to transfer patients with COVID-19 to designated healthcare facilities, or alternate care sites with adequate staffing."
 
"I suspect if you asked most hospital leaders at this point what one of their biggest worries is as they think about their organizations now and in the future, workforce would be at the top of almost all of those lists," said Akin Demehin, director of policy at the American Hospital Association.
Discouraging ER for Non-Emergencies

John Cihomsky, system VP of PR/communications at Sharp HealthCare, said his organization is using more than 300 travelers – nurses and other healthcare providers – "to support our staffing needs."
 
"We assess our labor pool and cases on a daily basis and postpone non-emergent procedures as needed," Cihomsky added. "Emergent cases are not postponed. Additionally, to lighten the burden on our emergency rooms, we are requesting the community to seek alternative testing resources for COVID-19 unless they are in need of emergency treatment."
 
Cihomsky said Sharp's staff has been hit hard by Omicron. "We have about 700 employees that are out because of a positive COVID test," he said, adding that some of those who've tested positive are asymptomatic.
 
Sharp has 20,000 employees at four acute care hospitals (Grossmont, Memorial, Coronado, Chula Vista) and three specialty hospitals (Mary Birch, Mesa Vista and McDonald Center). As of January 10, Cihomsky said Sharp was treating 395 COVID-positive patients in its hospitals. "It is our second biggest surge," he said. "Last year's peak surge topped out at 500 patients."
 
Of Sharp's 395 current COVID patients, 59 are in the ICU. Sharp has a total of 175 ICU beds. As of the second week of January, 156 beds were occupied. Cihosky said Sharp's overall occupancy rates were averaging about 72 percent. "So, we [still] have room" to deal with the current Omicron surge, he added.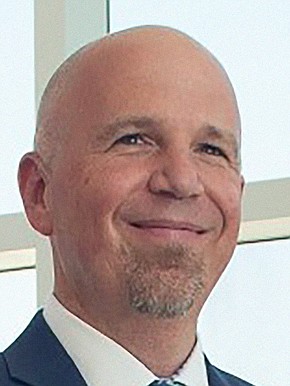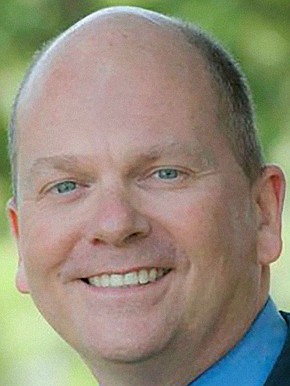 Increasing Wages
 
According to Ben Metcalf, communications project manager at Rady Children's Hospital, hospital administrators are taking a number of additional steps to hire and retrain staff during the Omicron surge.
 
In November, Rady Children's increased its internal minimum wage to $20 an hour. Metcalf said the change represents a 33 percent increase to those who previously were making the minimum wage of $15 an hour.
 
"We have provided more flexibility in working remotely," Metcalf added. "[And] we are promoting wellness programs and services including healing touch, our employee assistance program and 'CPR for the Soul' – a team gathering to pause, breathe and rebalance."
 
Rady Children's also is employing telehealth services as an alternative to in-person appointments for many of its specialty and developmental services.
 "Video visits can be an effective way for families to connect and consult with a pediatric specialist from the comfort and convenience of their own home," Metcalf said. "With the current COVID surge, many families are unable to come to our clinics for several reasons and we are encouraging families when appropriate to take advantage of the video visits to prevent delays in needed care."
Repositioning Available Resources

Scripps Health has implemented a number of strategies to address its current workforce shortages. Eric Cole, corporate senior vice president of human resources at Scripps Health, said the organization has developed a systemwide labor pool to redeploy staffing resources across its five hospital campuses and 28 outpatient centers and clinics.
 
"Through our incident command center, Scripps' executive leadership communicates consistently with clinical and administrative leaders at all of our facilities to determine patient demand and available resources," Cole said.
 "Based on these communications, staffing can be reallocated to the facilities where the patient need is greatest."
 
Even before the Omicron surge hit, Cole said Scripps has "aggressively recruited and hired staff to fill open patient care positions."
 
"Over the past three months, Scripps has filled more than 950 openings in direct patient care roles such as registered nurses, medical assistants, patient care assistants, emergency department technicians and lab assistants and in patient care support roles such as patient service representatives and environmental service technicians," Cole said. "This has been challenging due to a very limited candidate pool."
Speeding Up the Onboarding Process

Scripps has also redesigned its onboarding process for new employees to shorten the time between interview to first day on the job, from multiple weeks to days.
 
"We have offered hiring bonuses of up to $5,000 as incentives for new hires in certain, hard-to-fill positions, such as imaging and registered nurse positions and a few higher incentives in very specific areas such as night shift ICU registered nurses," Cole said. "We have [also] developed targeted incentives to entice existing staff to pick up additional shifts."
 
Cole said Scripps has even identified existing administrative staff who have qualifications to work in clinical roles, "so that they may potentially be redirected to patient care roles as desired and appropriate."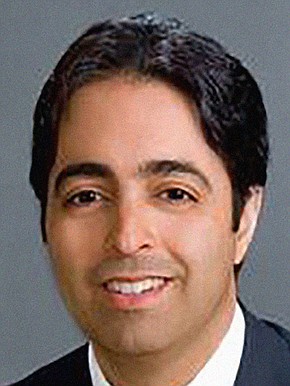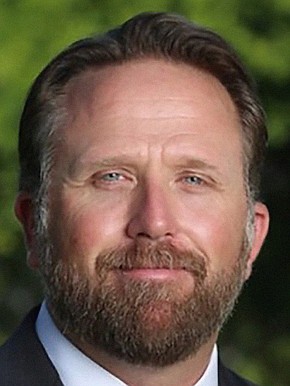 More Emphasis on Telehealth
 
Dr. Anil N. Keswani, chief medical officer of ambulatory and accountable care at Scripps Health, said telehealth services have been an increasingly vital line of support during the Omicron surge.

"At Scripps Health, technology and telehealth are being used to support patients during a time of unprecedented patient phone call volume coming into our COVID nurse line," Dr. Keswani said. "For example, with the increased number of patients calling into our COVID nurse line – and the increased number of employees calling out sick – or missing work for other factors like lack of childcare – we implemented a free online tool called symptom checker.
Patients with a MyScripps account can go online into the symptom checker tool 24/7 to assess their symptoms, get guidance, obtain an e-visit or even schedule a telehealth visit."

Dr. Keswani said this approach can often be "more efficient than calling. Lately we have been experiencing a seven-fold increase in patients using symptom checker and also an increased number of telehealth visits," he added. "In fact, approximately one out of every four patient visits at Scripps Health are conducted via telehealth right now. This is safer during a pandemic, more efficient for our patients and still allows us to provide excellent care."

Aaron Byzak, chief external affairs officer for Tri-City Medical Center, said his organization is using near-term strategies to help offset worker shortages "while also putting in place programs that will positively impact the healthcare system and broader community for years to come."
 
"To address our current staffing challenges, we are aggressively recruiting new full-time, part-time and per diem Tri-City employees using generous sign-on bonuses for key positions and referral bonuses for existing employees who recommend candidates who are hired," Byzak said.
Hiring More Nurses Directly Out of School

"We have also developed new, new-grad nursing programs in certain impacted departments which allows us to hire more nurses directly out of school," Byzak added. "We also just instituted a retiree hire-back program in which recently retired staff can work on a part-time or per diem basis to help impacted areas like nursing and laboratory."
 
Like other area hospitals, Byzak said Tri-City is also using "travelers" to help offset near-term staffing shortages.

"Over the mid- to long-term, we are developing new and innovative partnerships with the education and business community to create a robust pipeline of highly qualified local talent," Byzak said. "As part of Tri-City Medical Center's COASTAL Commitment community outreach initiative, we recently launched SOCAL or Student Opportunities for Career Awareness and Learning, a partnership with the San Diego North Economic Development Council (SDNEDC), local chambers of commerce and K-12 and higher education. This major investment elevates awareness of career and education opportunities in our community, while providing resources for career-minded individuals to become economically empowered through fulfilling careers in healthcare and other growth industries."
 
Byzak, who is also incoming board chair of the SDNEDC, said the partnership with the EDC and other local chambers and businesses on the SOCAL project "lays the foundation for further innovative programs to help ease the transition of the best candidates into our health system."
What Can the Public Do to Help Ease the Strain on Hospitals?
 
With more and more cases of ambulances being forced to line up outside overcrowded emergency rooms as area medical workers battle the Omicron surge, Byzak said it's critical "we don't overburden emergency rooms with non-emergent issues."
 
He recommended utilizing urgent care offices as an emergency room alternative, at least until the COVID surge eases.
 
"The other day I injured my hand playing with my children and thought my hand might be broken," Byzak said. "Rather than going to the emergency room and potentially clogging up a vital artery in the healthcare system, I went to an urgent care to be seen."
 
"When healthcare resources are at a premium," he added, "it's important to pursue the right level of care for your illness or injury."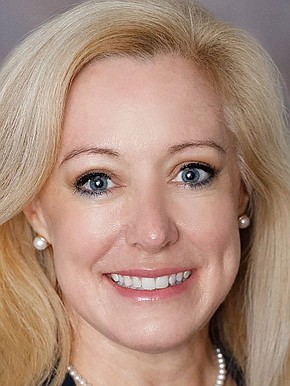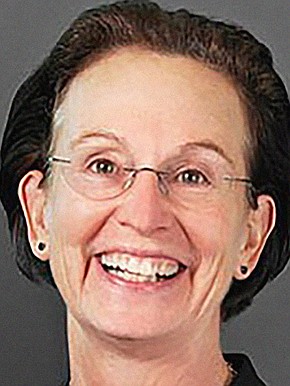 Omicron Peaking?

At Palomar Health's hospitals in Escondido and Poway, CEO Diane Hansen said she's seeing hopeful indications that Omicron may be peaking. "This latest surge has been heavy but nothing like the surge we saw at the end of 2020 and the beginning of 2021," Hansen reported.

Palomar's daily average of in-house COVID patients is "hovering between 80 and 100," Hansen said. A year ago during the Delta surge, patients hospitalized with COVID were averaging almost 190 a day.

"With Omicron, we're not seeing as long of hospital stays," Hansen added. "And a lot fewer patients are needing ventilators. We're hoping to be on the downside of this latest surge by February."

Another hopeful indicator: Hansen said she is seeing more of Palomar's staff coming back to work than calling in sick.

"We're leveraging technology as best we can" to help offset the worker shortage, Hansen said. "Like other hospitals, we've increased our telehealth services and are trying to keep patients out of medical offices if possible."

Hansen said Palomar is also in the process of hiring a dozens of nurses who will be coming to the San Diego area from Indonesia. Given the demand for foreign nurses, there is currently a backlog of visa applications but Hansen said the new nurses are expected to join Palomar in May or June. 
Reassigning Personnel When Needed

Jane Finley, senior VP and area manager at Kaiser Permanente San Diego, said her organization continues to experience "a higher rate of staff call-outs" related to the post-holiday surge of the Omicron variant.  

"As a fully integrated healthcare system, our ability to reassign personnel when necessary from our ambulatory facilities to our hospitals has aided us greatly in our ability to serve our members with minimal disruption," Finley said.
 
"The last 24 months of this pandemic have been an incredibly challenging and stressful time to work on the front lines of health care," Finley added. "We are extremely grateful for our frontline health care workforce, whose commitment to providing care and service throughout the COVID-19 pandemic has been nothing short of inspiring."