BIOTECH: AT CARLSBAD CO., LIFE SCIENCES MEETS INFORMATION TECHNOLOGY
Iridia Pursues Information Storage on DNA
Thursday, January 13, 2022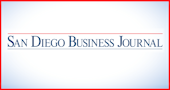 Iridia Inc.
, a Carlsbad firm working to harness biology as a better way to store data, began the new year with another $6 million in venture funding.

Prime Movers Lab is the latest investor in Iridia, which sees the building blocks of DNA as a way to hang onto the dizzying amount of data being generated — and often discarded. The new cash follows $24 million raised last spring.

As part of the latest deal, Dr. Amy Kruse, Ph.D., general partner at Prime Movers Lab, will take a seat on the Iridia board.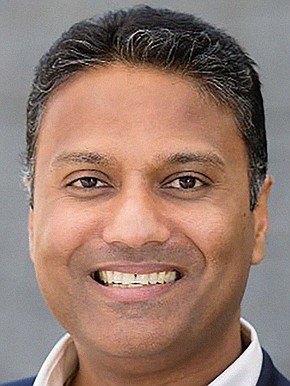 The team at Iridia likes Prime Movers Lab "because they take on big problems," said Dr. Murali Prahalad, Ph.D., Iridia's president and CEO. Prime Movers is able to help businesses scale and commercialize their technology, he said.
Chemical Building Blocks

Iridia intends to store the 0s and 1s of computer data using the four chemical building blocks of DNA — adenine, thymine, cytosine and guanine. The business hopes to create a microchip that can read, write and store data using its synthetic biology technology. With their new funds, Iridia's leaders hope to develop working prototypes while further validating the company's technology.

Commercialization is several years away, said Prahalad.

The business has three patents and a fourth is in progress, Prahalad said. 
Iridia has 14 employees and plans to double that number during the next year and a half.
Three D's

DNA has an amazing capacity to store information, said Prahalad and Kruse.

The amount of DNA in all the cells of the human body, while collectively weighing one gram, contains enough information to fill 10 billion common hard drives (each with 6 terabyte capacity).
 
"Nothing exceeds DNA as a storage molecule," Prahalad said. DNA's potential use as a data storage material was described in a 2012 paper by geneticist George Church of Harvard Medical School.

DNA has the three D's — it is dense, decodable and durable. It endures; both Prahalad and Kruse said scientists are able to read the DNA of long-dead fossils. By contrast, the lifespan of magnetic tape used to store information is 30 years.

The prospect of increased storage capacity comes as humanity is generating increasing amounts of information. Last year the world generated 20 zettabytes of data, Prahalad said. That is written as 20 with 21 zeros following — or 20 times 10 to the 21st power. Some 80% of information gathered is video.

A person or an algorithm determines which data is tossed out or erased. It might be transaction data, sensor data or social media data. "A lot of times we don't know what we're throwing out," the CEO said.

There could be benefits to hanging on to that data. Some believe that by capturing and harnessing more data, and applying machine learning and artificial intelligence, people and businesses can monetize information and gain new and transformative insights.

There is an ecological aspect to data storage as well. It takes energy to maintain data on magnetic disks and tape. By 2030, the task of cooling data centers will consume an estimated 8% of the world's electricity.

Storing data biologically may be an advantage. Biology tends to lean toward efficiency in energy use and output, Kruse said. It is always optimizing. "It's kind of a cool thing about biology."
Home Base in Carlsbad

Due to the nature of the work, Iridia's employees generally have to be in the lab. Working from home is not an option. Iridia chose Carlsbad, Prahalad said, because the city is central to much of the talent that Iridia has.
 
"Building something like this is all about the talent," Prahalad said.

Besides, a lease in Carlsbad is relatively inexpensive. Prahalad said he prefers to put his dollars into technology rather than real estate.
The Need for Storage

Kruse, who is joining the Iridia board, may be familiar to those in San Diego's defense contracting community. She received her Ph.D. in neuroscience and is a former program manager at DARPA, the Pentagon's research and development arm. She spent seven years at Intific. When Intific was acquired by Cubic Corp., she became Cubic's chief technology officer.

Data storage is a key concern of the defense and intelligence communities, she said. "There is no question we're generating gigabytes, exabytes from sensors," including satellites and drones. There is an oft-repeated saying that soldiers are becoming sensors; they are generating data too.

It isn't just a Defense Department problem.

"It's hard to imagine a sector that isn't both generating a lot of data, as well as benefiting from using that data in novel ways," Kruse said.

She also sees the issue through a personal lens.

"When did I need 2 terabytes of cloud storage?" she recalled asking herself recently. "What's happened to my life?"
Iridia Inc.

FOUNDED: 2016
PRESIDENT & CEO: Murali Prahalad
HEADQUARTERS: Carlsbad
BUSINESS: Technology company adapting DNA to store information
EMPLOYEES: 14
WEBSITE: 
http://iridia.com/

NOTABLE: Jay Flatley, the founder of Illumina, is on the company's board
CONTACT: info@iridia.com