NONPROFITS: END OF YEAR DONATION LARGEST EVER BY SD PROCESSOR
Jensen Meat Donates 250 Tons of Plant-Based Patties to Feeding San Diego
Tuesday, January 11, 2022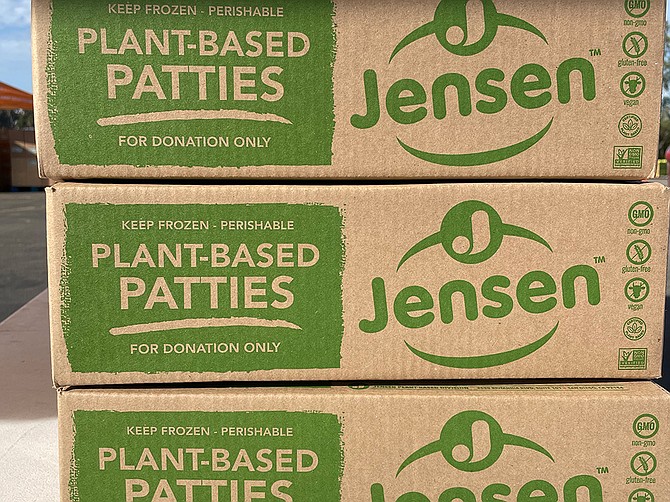 Local nonprofit Feeding San Diego has received its largest food donation to date from San Diego-based 
Jensen Meat Co.
 
Jensen announced in late December that the company is donating 500,000 pounds of its new plant-based patties to the local hunger relief organization to be distributed throughout San Diego County by Feeding San Diego and its community partners, which include faith-based organizations, food pantries and other nonprofits.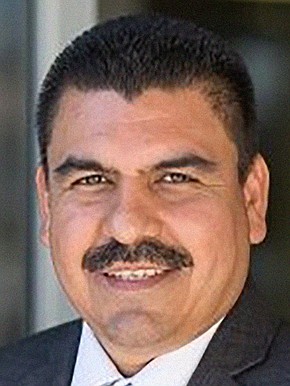 Jensen Meat, a leading processor and marketer of high-quality ground beef products, has recently expanded into plant-based beef alternative product lines.
 
The company's products are sold through retail, foodservice and club store channels throughout the U.S. Fifty percent of the company's retail products are sold under the Jensen label.

The partnership between Jensen Meat and Feeding San Diego started in 2015. Jensen had donated over 40,000 pounds of food to the organization prior to the announcement of its record-breaking donation last week.
'Making an Impact in Fighting Hunger'

"We are proud of our longstanding support for Feeding San Diego in its mission to fight hunger," said Abel Olivera, CEO of Jensen Meat. "We're grateful to everyone who joined our initiative and helped us provide two million individual plant-based patties for people in need this holiday season. We hope that through this first plant-based initiative, we can make an impact in our communities in the fight against hunger."  
 
Feeding San Diego works with local food manufacturers like Jensen Meat to rescue food that might otherwise end up in a landfill, for business reasons such as surplus or changed orders.
 
For this donation, Jensen Meat donated the 25 tons of patties as a new production line to share with the community. But Olivera said most of the company's donations are done to cut food waste.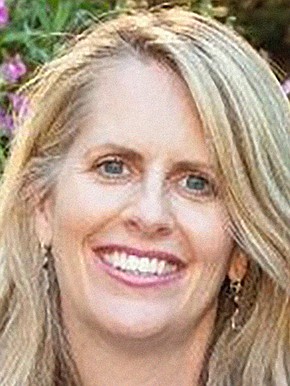 "Plant-based meat alternatives are high in demand right now, and we are pleased to be able to provide this product to those in the community facing hunger," said Patty O'Connor, chief supply chain officer at Feeding San Diego.
 "This product is high in protein and a great vegan option for those we serve. Generous food donors like Jensen Meat Company make our mission of ending hunger through food rescue possible."
New Law Kicked in Jan. 1

Instead of disposing of food, Feeding San Diego provides an opportunity for local businesses to give back to the community with their food donations.
 
On January 1, Senate Bill 1383 became law and now requires Tier 1 businesses that handle food to donate edible food to hunger relief organizations rather than sending it to the landfill.  

SB 1383, which requires mandatory recycling of food scraps, yard trimmings and other organic waste kicks in across California on Jan. 1, 2022. The new law, passed by state legislators in 2016, is aimed at reducing methane emissions by removing millions of tons per year of organic material from Golden State landfills.
300 Community Partners

Feeding San Diego, which has almost 300 community partners, serves groups vulnerable to food insecurity, including low-income families, college students and military families and veterans.
 
The organization has arranged for ongoing deliveries of the plant-based patties to 22 of its partners, including South Bay Food Pantry, San Diego Rescue Mission and the North County LGBTQ Resource Center.
 
The patties will also be handed out at Feeding San Diego's Together Tour series of large-scale food distributions to be held throughout San Diego County in 2022.
Jensen Meat

Founded: 1958 (by Reggie Jensen)
CEO: Abel Olivera
Employees: Undisclosed
Headquarters: Otay Mesa
Business: High-quality meat processor and marketer
Website: 
www.jensenmeat.com

Notable: Sold under its own label as well as Fat Burger, Great Value, Kroger and Sam's Choice.