BIOTECH: CARLSBAD COMPANY TRIALING COVID-19 PILL
Pardes Bioscience Nets $199M in SPAC Merger
Monday, January 10, 2022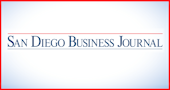 Another one of San Diego's promising young biotechs has gone public via Wall Street's SPAC merger route.
In late December, Carlsbad-based
Pardes Biosciences
merged with special purpose acquisition company FS Development Corp. II and began trading on the Nasdaq under the stock symbol PRDS.
Pardes Biosciences joins a growing list of local companies taking the SPAC route to the public equity markets. Another promising San Diego biotech, Ensysce Biosciences, went public via a SPAC merger in July 2021.
Investors on Wall Street have snapped up Pardes' new shares, which debuted Dec. 27 at $9.80 and have since nearly doubled, trading as high as $17.76 at the close of 2021.
Pardes' SPAC merger comes 21 months after the launch of the early-stage clinical biotech, which is focused on developing a pill to treat COVID-19. The company continues to advance development of its lead antiviral candidate – known as PBI-0451 -- with the hope the pill will one day treat COVID patients.
Like Scissors Cutting a Chain

Pardes' experimental drug, which belongs to a class of medicines called protease inhibitors, is currently in human testing trials.
Protease are enzymes that break down proteins, acting like a pair of scissors as they cut up a long chain of proteins and enable different enzymes from that chain to become functional in the viral replication process. By binding to proteases, protease inhibitors block them from performing their cutting work, which in turn stops this key step of the viral replication process.
Protease inhibitors were first used in the 1980s to fight HIV. Proteases are also used to treat hepatitis B and C.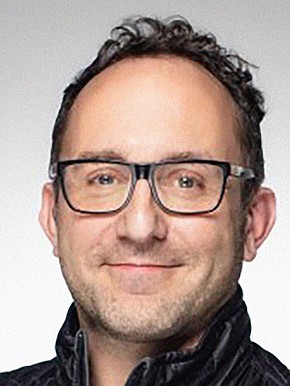 Solving Pandemic-Sized Problems

Pardes was founded by biotech industry veterans Dr. Uri Lopatin and Lee Arnold, M.D.
"We founded Pardes Biosciences in early 2020 to help solve pandemic-sized problems, starting with COVID-19," Lopatin said.
"Our team is working urgently to develop PBI-0451, our lead oral antiviral drug candidate currently in a Phase I trial, for the treatment and prevention of SARS-CoV-2 infections and are humbled by the potential to contribute a therapy to one of the most pressing public health crises of our time, with the opportunity to help patients globally," Lopatin added. "As we enter this next step as a publicly traded company, we look forward to continuing our work at the forefront of this pandemic."
Pardes has raised a total of $274 million since May 2021 -- $199 million from FS Development Corp. II after the SPAC merger as well as $75 million in private investment from Foresite Capital, RA Capital Management, Frazier Life Sciences and other companies including Gilead Sciences.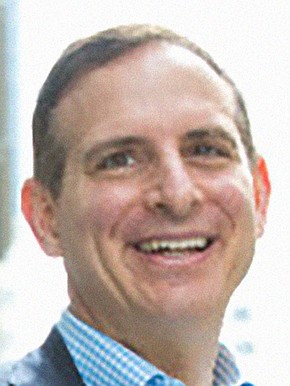 Companies Race to COVID Pill

Pardes plans to use the money for continued Phase 1 tests of PBI-0451 as well as start the Phase 2/3 study and manufacture the drug for the clinical trial.
The company also plans to test technology aimed at viral targets beyond coronaviruses – as well as non-virology applications.
Both Merck and Pfizer are also working on new drugs to treat COVID-19.
"We strongly believe in the potential of oral antiviral therapies and the role they will play in addressing both the current pandemic as well as future global health challenges, and believe Pardes is well positioned to help lead the industry towards a post pandemic future," said Jim Tananbaum, M.D., CEO of San Francisco-based Foresite Capital.
Tananbaum is also president and CEO of FS Development Corp. II and will continue as a director for Pardes.
Pardes Bioscience

Founded: 2020
CEO: Dr. Uri Lopatin
Employees: 28
Ticker: PRDS
Website: 
www.pardesbio.com

Notable: Company launched during the first weeks of the pandemic.